In 1993, the Wu-Tang Clan brought the ruckus to the hip-hop world. Comprised of nine rugged MCs—the RZA, the GZA, Ol' Dirty Bastard, Ghostface Killah, Raekwon the Chef, Inspectah Deck, U-God, Masta Killa, and Method Man—representing Staten Island, New York aka Shaolin, the crew baptized the game with their seminal debut, Enter the Wu-Tang (36 Chambers). The project ushered in a new era in music, one spearheaded by the unique sounds of the RZA, who provided a custom soundtrack of lo-fi griminess, dusty soul loops, and crackling production for he and the rest of the Clan to deliver their masterful lyrics.
36 Chambers not only had an immense musical impact, but a cultural one as well as Wu-Tang's influence spread across the world. This is the central theme of For the Children: 25 Years of Enter the Wu-Tang (36 Chambers), a new short film (see video above) that highlights the impact of the album and how it inspired a whole new generation of artists. In addition to members of the Clan sharing their insights, the project also includes commentary from the likes of ASAP Rocky, Joey Badass, ASAP Ferg, and ODB's son, Young Dirty Bastard.
To commemorate the 25th anniversary of 36 Chambers and the release of For the Children, we caught up with the RZA to discuss all things Wu—from the lessons he learned from Isaac Hayes and the crazy dream that inspired his iconic gold fangs to getting love globally and why Shakespeare ain't got nothing on the Wu when it comes to lyricism.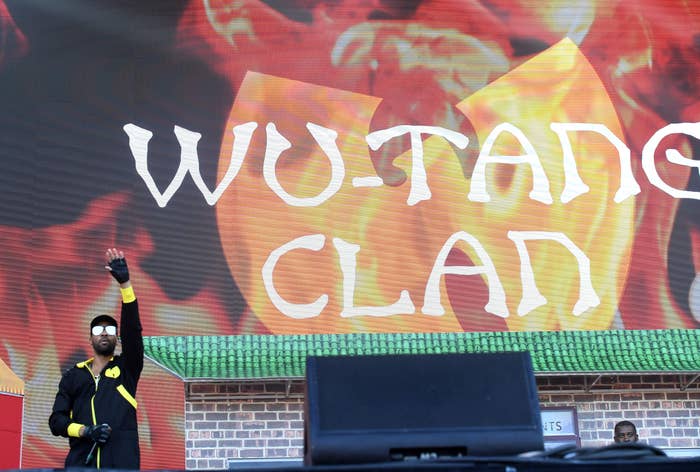 Today marks 25 years since the Wu-Tang Clan dropped 36 Chambers, an album that still resonates with some many people today. What is it about the Wu that has been such an inspiration to hip-hop?
RZA: When I look at the Wu's inspiration to hip-hop, I think that we've always been those guys. Whether you roll with us for the whole course, or you jumped out here and there, you could go through our catalog and find that part of daily bread-styled hip-hop is contained within the Wu-dynamic. I think we've proven something that may have been overlooked—something even we overlooked, which is the world stage of hip-hop.
What do you mean by that?
RZA: We did it in a way that reflected the global appeal of hip-hop. Everybody wanted to dance when somebody like MC Hammer had the game on lock. That was a beautiful moment for a black man in music to be that popular and help to grow hip-hop through the world of dancing. But it didn't make a guy in China feel like he could wear his hair like he wanted to and write graffiti or break dance, you know what I mean? It didn't make him feel like they could grab a mic in Germany, have on a hoodie with a pair of Timberlands, and become a pop star or a rock star. It didn't give him that. [Our style of] hip-hop does that and Wu-Tang was part of that process along with the '90s movement.
If you take our first single, 'Protect Ya Neck,' and you look into every guy's lyrics on it, you'll find a gem that is as potent as any lyric that any other MC has written in history.
Fast-forward to today and you have hip-hop collectives like Brockhampton, ASAP Mob, Pro Era, and Odd Future, who all possess some of the Wu's DNA. Do you have any advice for any of those groups following in your footsteps?
RZA: One thing that's important when you become an OG or elder statesman of hip-hop as they would call it, is that you take time to share your experiences and wisdom with the younger generation. For me, if I'm being brutally honest here—the generation that was in front of me didn't tell me shit, yo. While I was coming up, the generation that was doing it wouldn't even open up about how much their budgets were because everybody was so secretive at that time. If you were getting $100,000 for an album, you didn't know that you were supposed to get that, too. So you would get played because nobody was sharing the knowledge with you. That time was really bad for hip-hop, so I make sure that when the young brothers come up to me that I share wisdom with them so they could avoid the pitfalls that I stepped in and benefit from the games that I moved the needle forward with.
So none of your legends even bothered to passed the torch down?
RZA: Some artists in the game did help me, such as Isaac Hayes and Quincy Jones, and they were very open with wisdom and gave me some knowledge that helped me at least know that I was gonna step in some shit [laughs]. Isaac Hayes gave me some wisdom involving a situation that happened to him, and the same thing almost happened to me [but with what he told me] I could avoid it from turning bad. It did leave me wondering how something that happened to them in the '60 and '70s still happened to me exactly the same? There was supposed to be progress, but the problem with any game is that there's always a trap waiting to hinder said progress. I remember the ASAP Mob coming to visit me early on. Rocky, Ferg, and Yams—rest in peace—came to the crib and we sat down together. I broke bread with them. I was fortunate enough to have the courage to write a book or two and put some wisdom in there so someone else could gain insight from my experiences. I think doing that is vitally important to the preservation of hip-hop and the culture, especially after 25 years.
It's no secret that the Wu considered themselves some of the best on the mic, but you guys also had that same competitive spirit within the crew. Now that we've come upon this milestone anniversary, has there been any talk of you guys revisiting 36 Chambers to see whose bars and rhymes have held up over time?
RZA: [Laughs] That's a good question. Actually, I would love see if a hip-hop historian or etymologist would be down to do it. The one guy most people measure lyrics against, William Shakespeare, has had a lot of our guys as competition. I believe that each of our lyrics are potent and become more substantiated as time goes on. If you take our first single, "Protect Ya Neck," and you look into every guy's lyrics on it, you'll find a gem that is as potent as any lyric that any other MC has written in history. We all had relatable, evergreen ideas that—for anyone digging and dissecting our work—will find that these lyrics stand the test of time.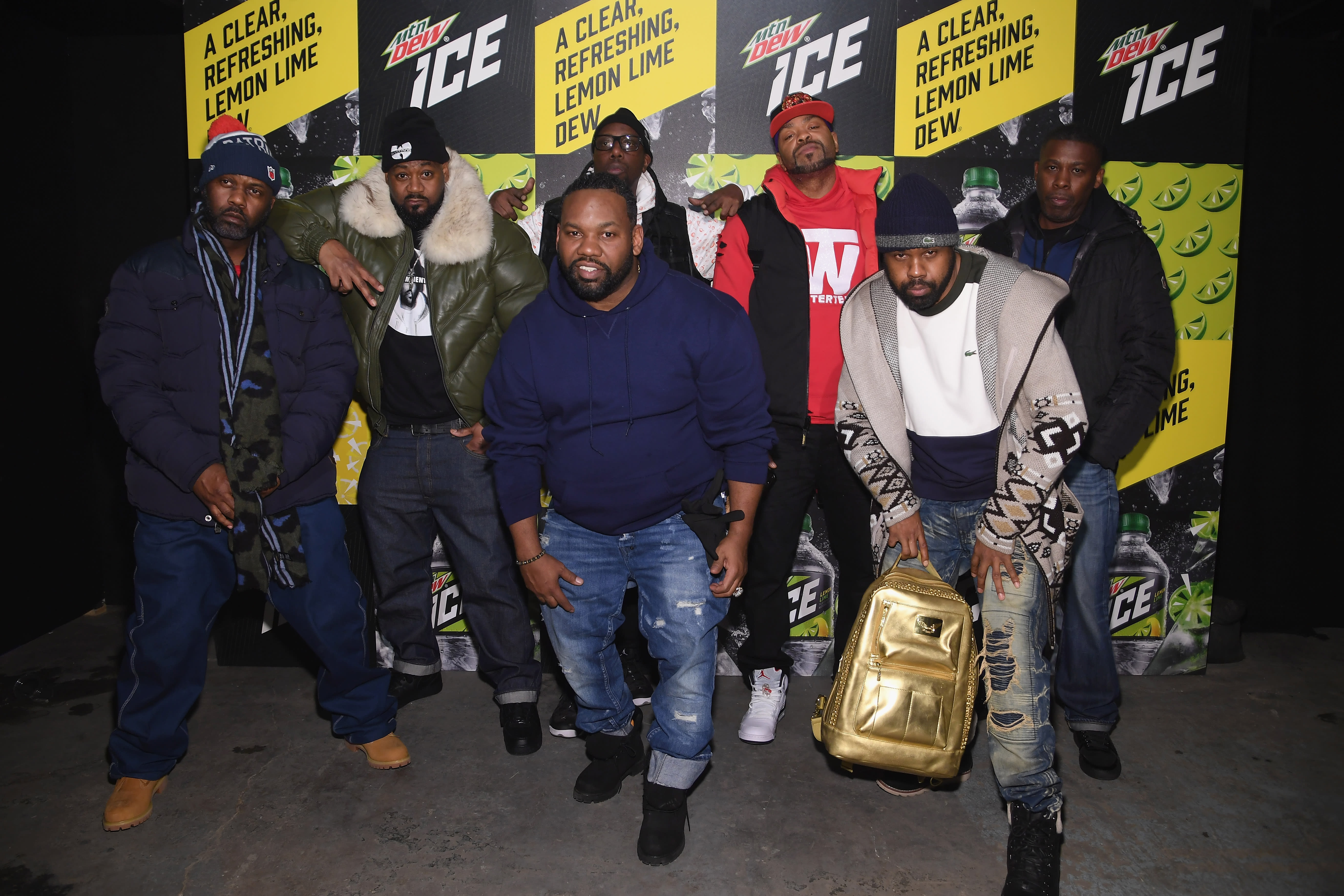 In addition to the musical impact, Wu-Tang also influenced fashion and slanguistics. Can you talk about how y'all changed the game forever?   
RZA: [Laughs] I got a couple of things that I could say about how we changed the game. But for something like the Wallabees, we just took that from our teenage years… Clogs or British Walkers were the two main shoes for those around the way, and then you had the Ballys, which was more so the high-end shoe. At the time, you could get Clogs or British Walkers for maybe $60, which meant they were fly enough to be fly, but not made for a businessman or a white man, you know what I mean?
We were heavy into those and when Ghostface decided to swirl the colors—he was the first person to do that—other cats would take theirs in and dye them because there were certain colors that you couldn't get at all. Wallabees only came in two colors, beige and black, and if you were lucky you might get a brown. But Ghost was the first dude that had actually mixed up the colors. And when the Wu blew up, you'd see kids rock Wallabees and Clogs how we made them in the street. The same thing for Timbs, right? Timberlands didn't have multiple colors before us. You had the construction Timb, the black Timb, or maybe you'll get the brown 40 Belows, but you didn't have 40 different colors and flavors. The Wu helped to pioneer that whole industry.
 We all had relatable, evergreen ideas that—for anyone digging and dissecting our work—will find that these lyrics stand the test of time.
Another big thing nowadays are the gold fangs coming back…
RZA: You mentioned the gold fangs, which has an interesting story behind it since you're talking to the man who invented it—me, the RZA. I was always into some horrorcore, Halloween shit, man, and when I was young I had a dream about these vampire girls catching me [laughs]. I used to love those Italian vampire movies and the women were always sexy to me. In the dream, they're biting me up and I ended up in this trash bag, being taken to their boss, and when they took me to the lair and revealed me, I had turned from human to vampire and my fangs were metal. So, when I started forming the Gravediggaz, I wanted to bring that dream to life and I got them made and they were just dope. Once I got them then Dirty [Ol' Dirty Bastard] thought they were cool, and got them; Meth did the same, as well as other cats. They started showing up in other people's videos. People inside and outside of New York were getting them. The guy who made them for me at Albee Square Mall [in Brooklyn] couldn't keep them on the shelves once they hit! It turned his whole business around and he had to open up a second shop. And now, you'll still see how they and other things we've created flourish around the world.
How were nine guys representing an overlooked borough like Staten Island achieve such lasting success?
RZA: I think that we have within our catalog, and especially with the 36 Chambers album, we have that reflection of the time [in which we made it]. That reflection of that pure, unfiltered, untouched by saccharine corporatized hip-hop. Because even though hip-hop, of course, goes through its changes, it still remains that unadulterated expression of an MC life, culture, and spirit at the core of it all, right? 36 Chambers is just that. It's that capturing energy that still holds onto your soul.