MTV Is Bringing Iconic Hip-Hop Show 'Yo! MTV Raps' Back
The show that defined the beginning of the hip-hop era is being reimagined.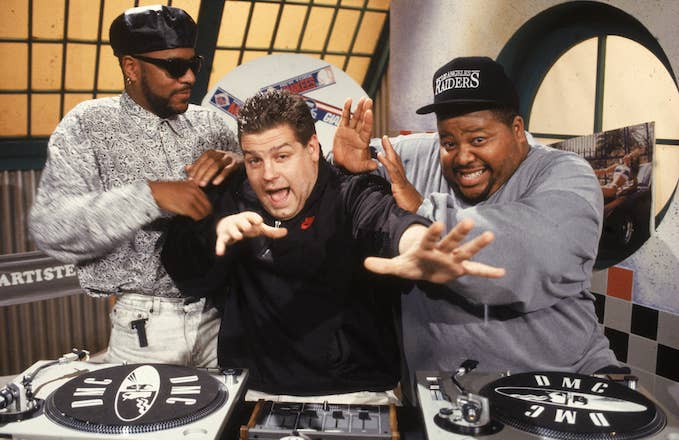 Getty
Image via Getty/Frank Micelotta Archive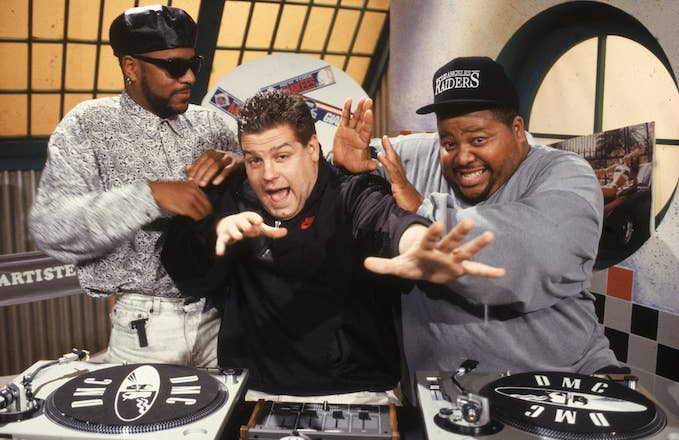 Thirty years after it first permeated the hip-hop scene, Yo! MTV Raps is coming back. Despite the failure of TRL, MTV is reviving its popular and iconic show. Back in the day, the show was famous for its interviews with and performances from huge stars like Tupac, Wu-Tang Clan, and Notorious B.I.G. The revival will kick off with the Yo! MTV Raps: 30th Anniversary Experience, a kind of tribute to the show featuring performances from an awe-inspiring list of Golden Era favorites, which will be held at the Barclays Center in Brooklyn on June 1. 
The event will be just the first event in a campaign to "reinvent" the show both on television and on social media, according to Rolling Stone. MTV promises performances from a long list of acts that appeared on the show during its original run from 1988 to 1995. 
These acts include: Big Daddy Kane and the Juice Crew, Eric B. and Rakim, Doug E. Fresh, KRS-One and Boogie Down Productions, EPMD, Flavor Flav of Public Enemy, Melle Mel & the Furious Five, the Pharcyde, Brand Nubian, Nice and Smooth, Onyx, Black Sheep, Das EFX, Special Ed, Yo-Yo, Kid Capri. Finally, the concert will also boast the first performance of "Tap the Bottle" hitmakers Young Black Teenagers since they disbanded in 1994.
You can also look forward to seeing special tribute videos from Eminem, Method Man, Redman and more.
Hosts Fab 5 Freddy, Ed Lover, Doctor Dré, T-Money and DJ Skribble, DJ Red Alert, and DJ Chuck Chillout will also be at the event. 
"The actual star of the show is the Yo! MTV Raps brand and all the iconic groups that either started their career or got their mainstream light through that show," DJ Skribble, one of the show's co-producers, told Rolling Stone. "So many people from my age group, we lived and died by that show."
"Raising my kids and going to school functions and their parents come up, going, "Oh my God, I used to run home from school and watch you on TV," Doctor Dré told Rolling Stone. "The kids sit back and look at my son and go, 'Don't you know your dad is Doctor Dré?' And he goes 'No, it's my dad.' But my daughter, who we call, affectionately, the accountant, she says, 'Yes, that's my dad and we'll charge you a dollar for a handshake and two dollars for a picture.'
"Yo! MTV Raps actually put hip-hop on the map around the globe," Dré continued. "From Southeast Asia to Peru, Argentina. Antarctica even used to watch Yo! MTV Raps. I used to get from mail from many different African nations—including Wakanda."