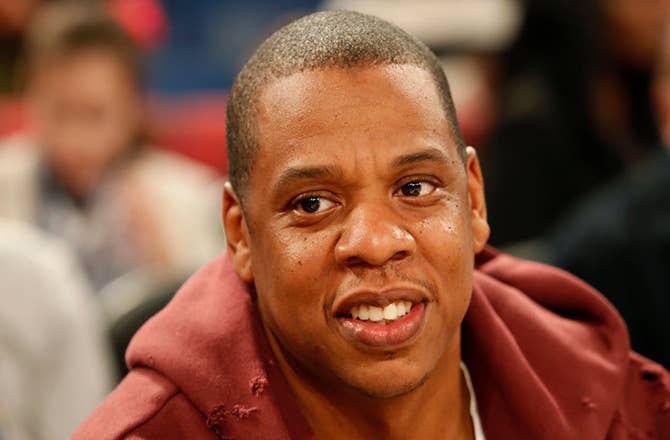 You won't be able to find Jay Z's 4:44 on the Billboard 200 chart this week because Tidal chose to not release the album's first week streaming numbers to Nielsen, but don't worry. We already have a general idea of how many copies of the rapper's long-awaited album is projected to sell in its first seven days of wide release after a week-long period of only being available on Tidal. According to Hits Daily Double, 4:44 could move up to 275,000 SPS (sales plus streaming) in its first seven days of being available almost everywhere (more on that in a second), with as many as 175,000 of those from sales alone, as opposed to streams. 
As a point of comparison, Jay's last album Magna Carta… Holy Grail, released in the pre-Tidal days of 2013, moved 528,000 copies in its first week. That was on top of a guaranteed one million automatic downloads of the album for Samsung users. 
Of course, 4:44 has already gone platinum thanks to Sprint purchasing a bunch of downloads of the project, so we don't think Jay Z will be sweating the numbers. The album was a Tidal exclusive following its initial release last week on June 30th, but it is now widely available for physical purchase and it is also available to stream everywhere—except, of course, on Tidal's largest competitor, Spotify. Things look good for the album as it moves further into wide release—Hov currently has the number one album and seven of the top 10 songs at Apple Music, and both the top CD and the top download over at Amazon.