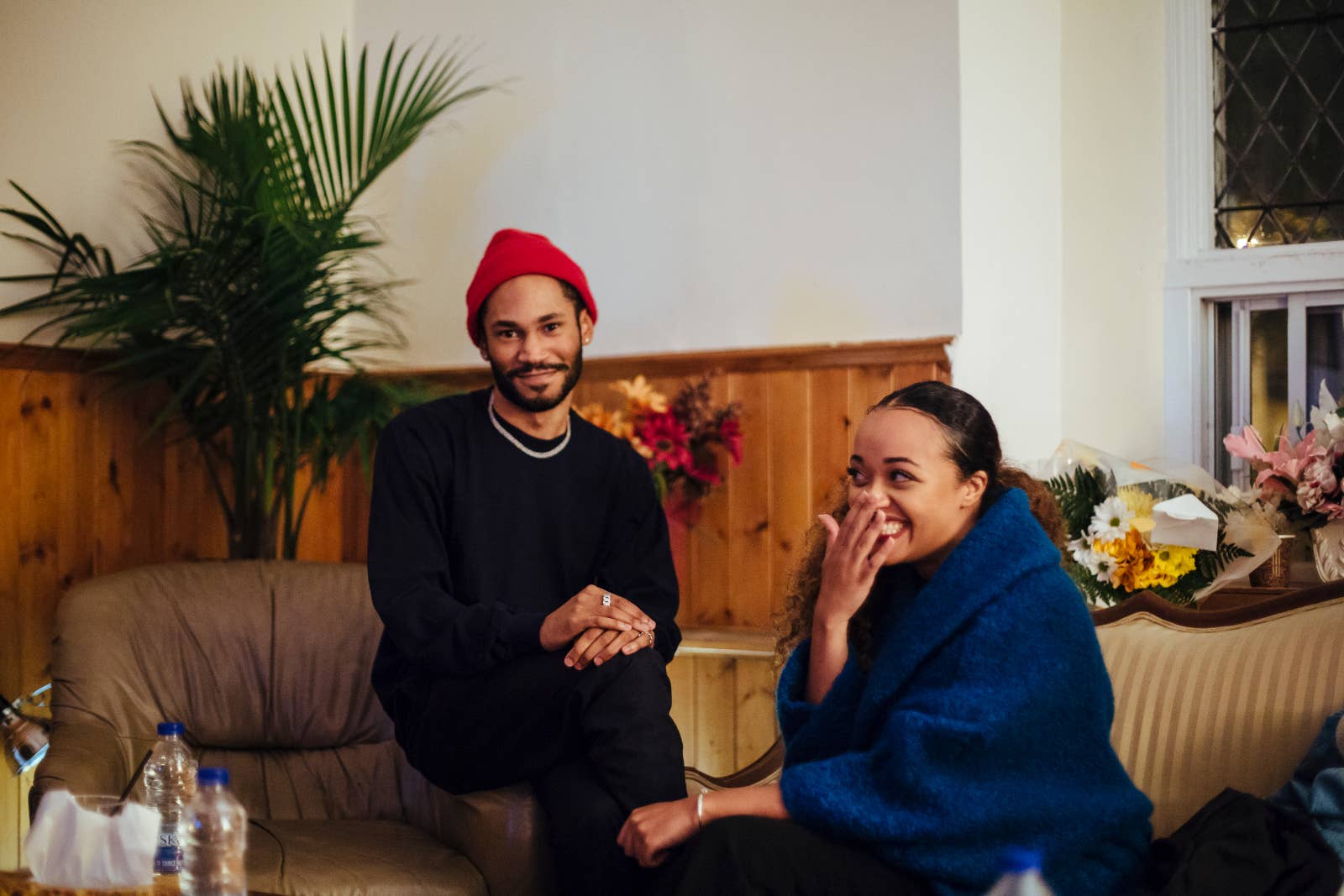 It's a Tuesday afternoon in late September and Mind Bath and I are sitting in a church pew at St. James United Church. The 130-year old church is attached to the intimate music hall Le Balcon, where Mind Bath just finished sound checking for "463 Carats," one of the nights of Red Bull's week-long Montreal Music Festival. The night will shine a light on a new generation of prolific and talented artists who have recently emerged from the city; a close-knit crew of collaborators and friends which Mind Bath feels fortunate to be part of: "It's so crazy because these people are literally all my best friends," he smiles, "and we're all performing here tonight."
Montreal has long been known as the home for poets and artists, a place for drifters and dreamers, and its musical history has always leaned eclectic and experimental. In the 21st century it's become especially noted for its thriving indie scene—producing such acts as Arcade Fire, the Dears, Chromeo, Wolf Parade, Half Moon Run and Milk & Bone—and, in an age where careers have been made on Soundcloud and social media, its "Piu Piu" movement, a term used to describe the futuristic, spacey brand of hip-hop championed by producers like Kaytranada, Shash'U, High Klassified,​​​​​​ and more. It also remains of the most affordable 1M+ population cities in North America, inspiring many artists to relocate there in pursuits of cheap rent and freedom to create.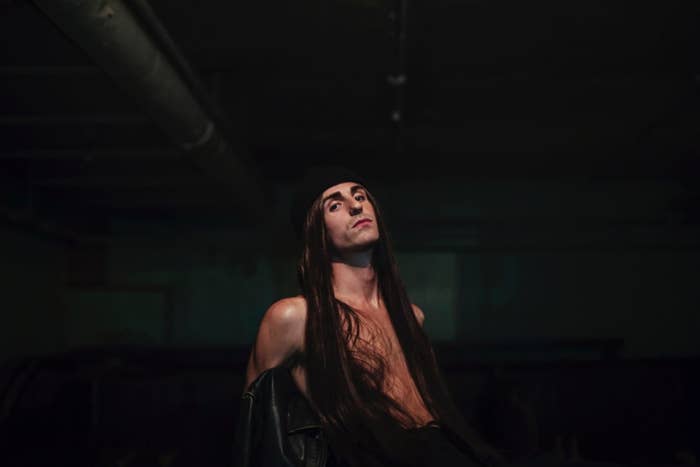 One of those artists is Mind Bath, whose story will feel familiar to any of us who always felt bigger than the small towns we grew up in. He was born Michael Brock in Fernie, BC, a town of sub-10,000 best known for its ski resorts. He actually got his start in the arts as an actor, and lived in Fernie for most of his early life before eventually being pushed to branch out. Small town life was no longer enough, acting was no longer inspiring and so Michael set out for a new adventure: "I reached out to a few friends that I knew lived in exciting places around the world and a friend in Berlin said, 'I'm going away for 6 months; do you want to sublet my flat?'"
Berlin was where he began to learn more about production and started making his first beats, which were "super minimal and very loop-based." After leaving Berlin, Michael also spent time living in New York, which has long been a dream destination for artists or musicians because of it's incredible cultural history and diversity, but for Mind Bath it wasn't the right fit. "New York wasn't a good incubator for me," he says of his time there. "I'm not a hustler like most of the people there!" Again he turned to his network of friends to see where he could head next, and ended up in Montreal about three years ago.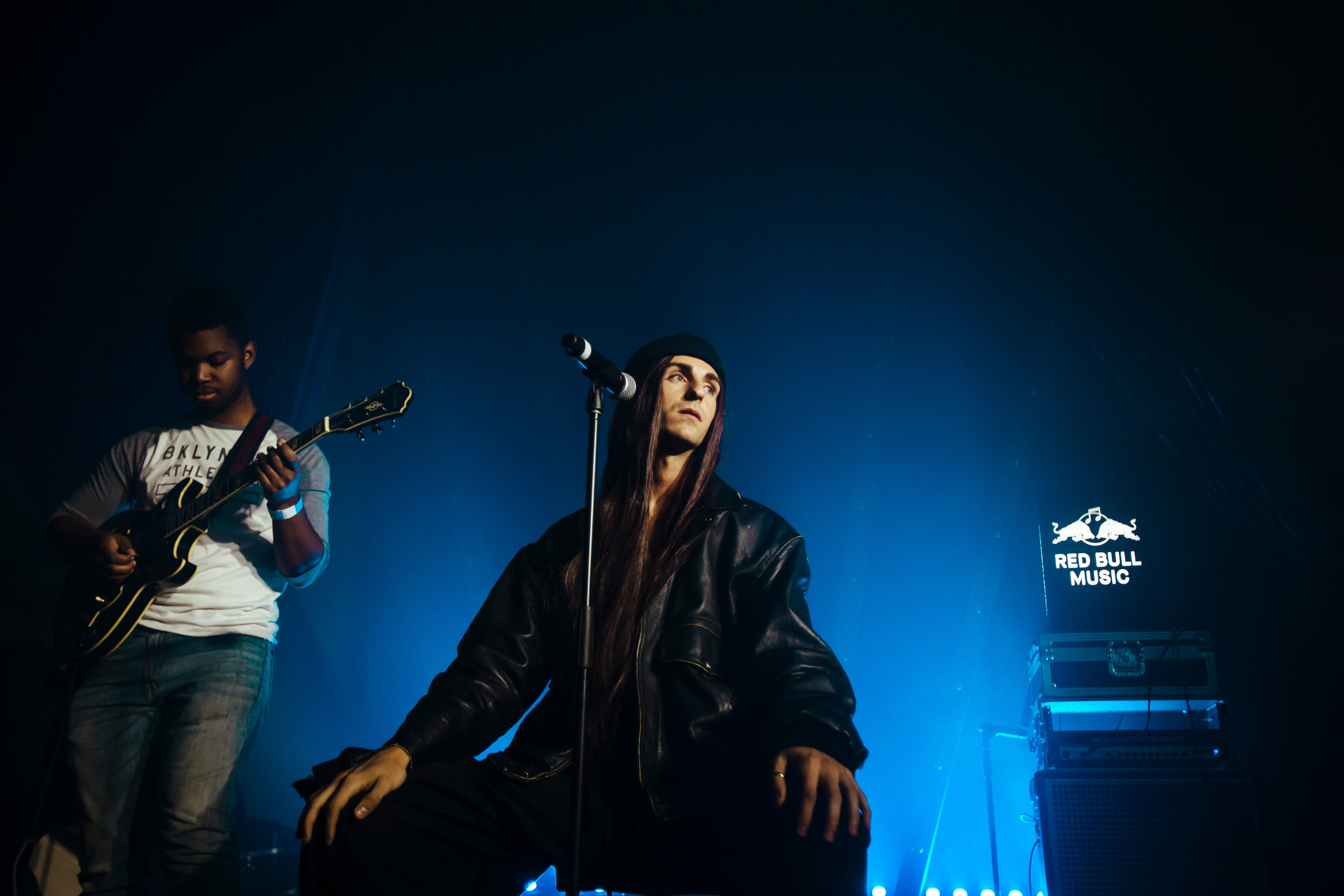 His time in Montreal has been one of immense growth and transformation: "Out of all the places I'd lived, this is the place that really immediately opened its arms to me and gave me what I needed at the time." He soon connected with fellow artists including Project Pablo and Ouri (who was also part of his band the night of "463 Carats")—both of whom he credits as important teachers in his musical journey. A high concentration of talented, experienced and open-minded artists all within an arms reach elevated him to a new plane of learning and inspiration, and it has been in this tight-knit and accessible community that Mind Bath has flourished.  
"The pace is much slower, and a good quality of life is just much easier to come by," he says when I ask him what makes this such a magical place to live and grow as an artist. "Because of the pace and obviously the price, you just have more peace of mind but also more time." And while Montreal's notoriously hellish winters are long and brutal, Mind Bath credits them as "amazing for musical projects," which require hundreds of hours of work.
"With time and peace of mind, artists can flourish."
Like Mind Bath, Shay Lia came to Montreal searching for a new beginning, but for her it was as an international student from the East African country of Djibouti, attending university and living away from home for the first time. She chose Montreal on a whim after her parents gave her the choice of Canada or France to study; she has never been to Montreal and didn't know much about the city—only that there was a lot of students. She also wasn't making music at the time, which makes her choice seem much more like a case of fate working in mysterious ways.
Growing up in Djibouti, Shay's exposure to music was limited, until she discovered YouTube as a teenager. "I would spend hours watching covers; between the ages of 13 to 16 I think I was honestly obsessed," she says of her first exposure to the R&B and soul music which would later come to inform her sound. She counts Janet Jackson, Alicia Keys, Al Jarreau, George Benson, Amy Winehouse, Michael Jackson and Sade among her earliest influences, and the reasons why Shay—despite being a native French speaker—now writes and performs songs in English. Before she discovered her own artistry, Shay was learning by imitation, mimicking the sonic stylings of many of the R&B greats.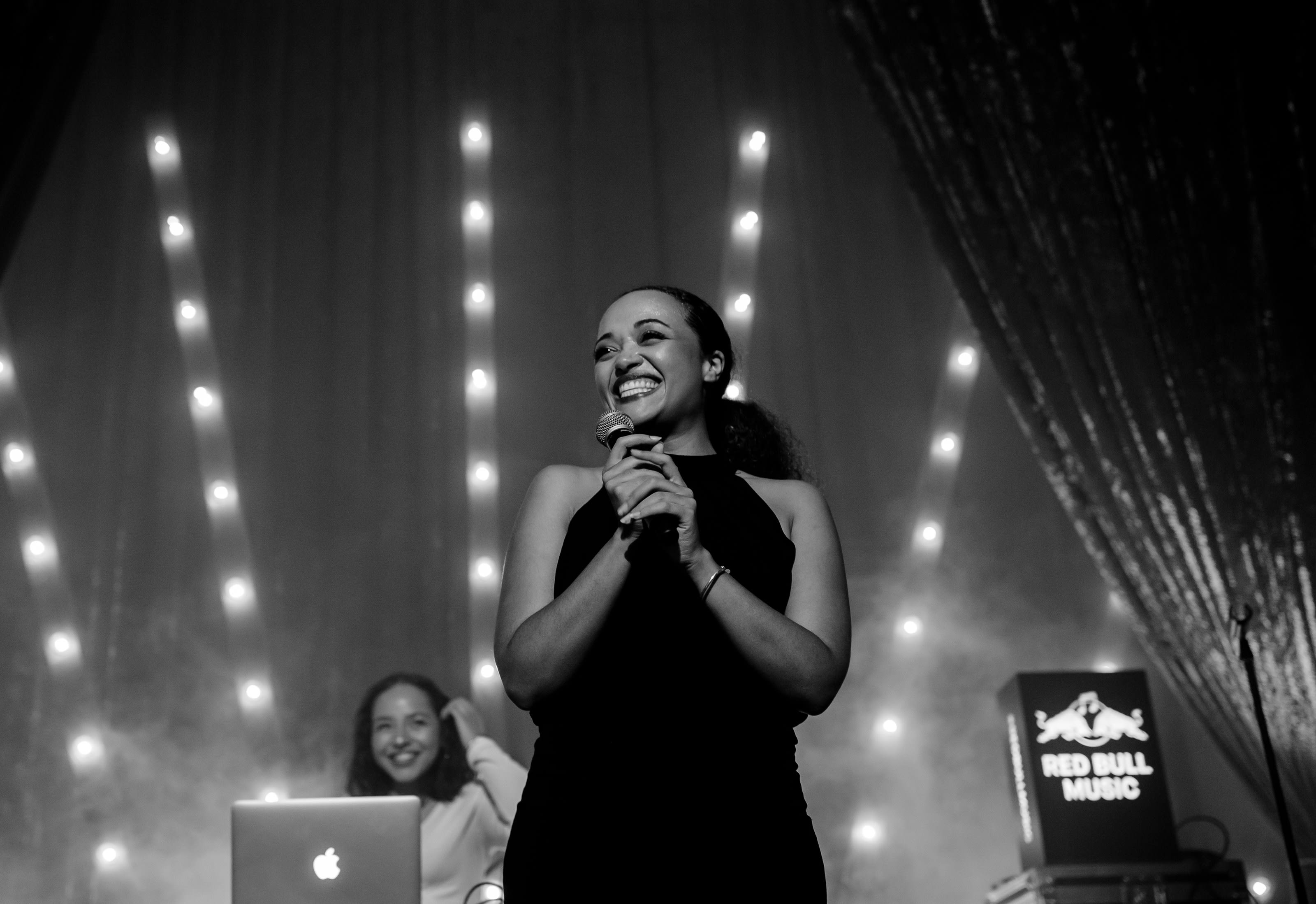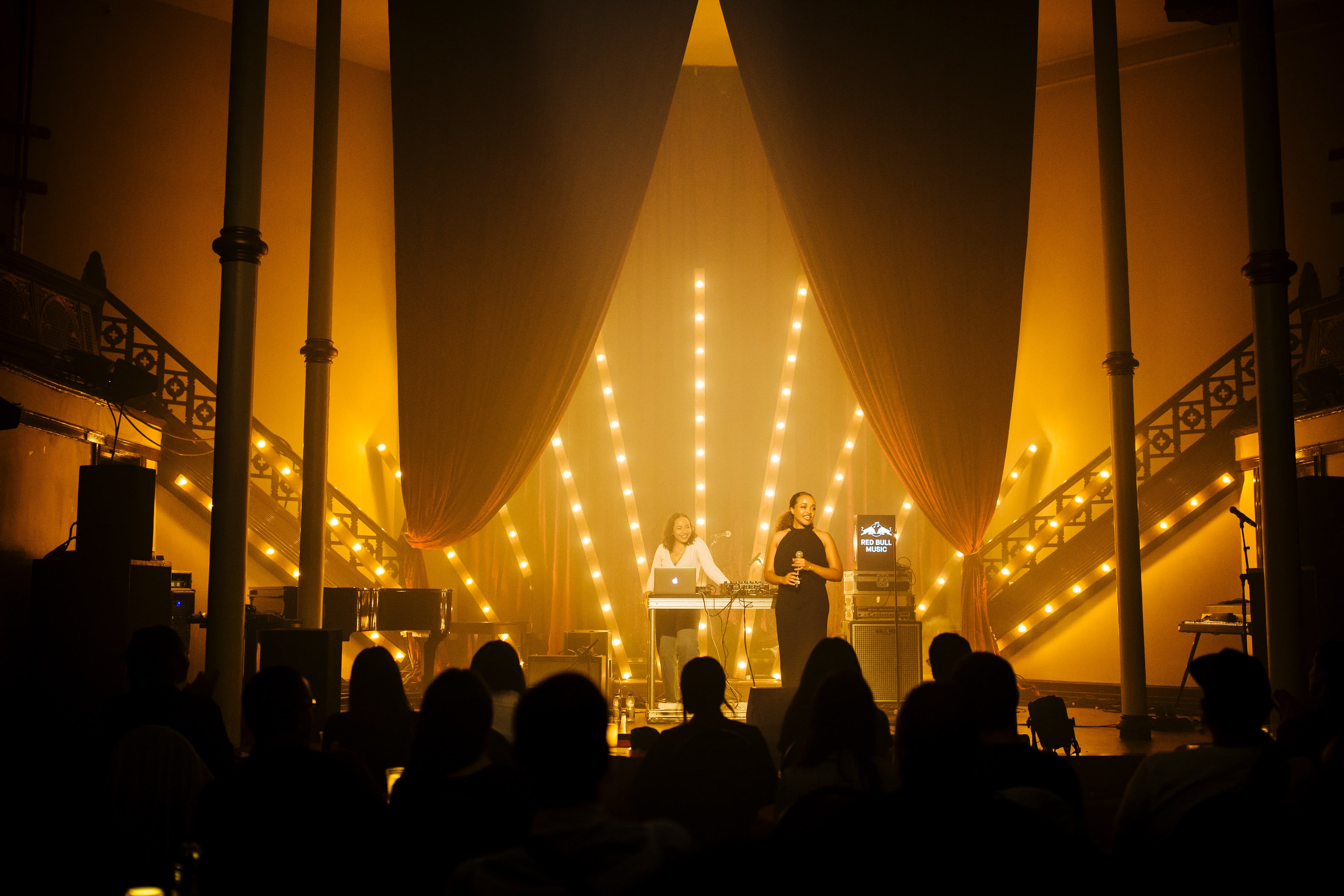 While still fairly new to the city and country, Shay was introduced by mutual friends to a young Kaytranada (still Kaytradamus then) at a Jazzy Jeff show.  After seeing a video on Facebook of Shay singing with her cousins, Kaytra messaged and asked if she could write songs. "This was around the time his 'If' remix was really popping," Shay shares, "and he was starting to move into original productions and vocals after becoming so known for his remixes." Despite having never written a song in her life, Shay said she could. She recorded the demo by importing the song into Garage Band and singing into her Macbook microphone.
Since then Shay and Kaytranada have enjoyed a fruitful collaborative relationship, which seems to be another common thread when talking about Montreal's magic: collaboration. Just as Mind Bath was able to find artistic soulmates in Ouri and Forever (his collaborator on the stunning "Flower Tattoo" and another artist on the "436 Carats" bill), Shay has found a home in the close community or artists and producers.  "I think it was really good timing for me coming to Montreal," Shay says of those early days. "The 'piu piu' scene was just taking off and there was a good energy; everyone wanted to work together." In addition to Kaytranada, Shay has also worked with STWO, Sango and River Tiber. Not bad for someone who just a few years ago was learning about R&B music by watching YouTube videos from the other side of the world.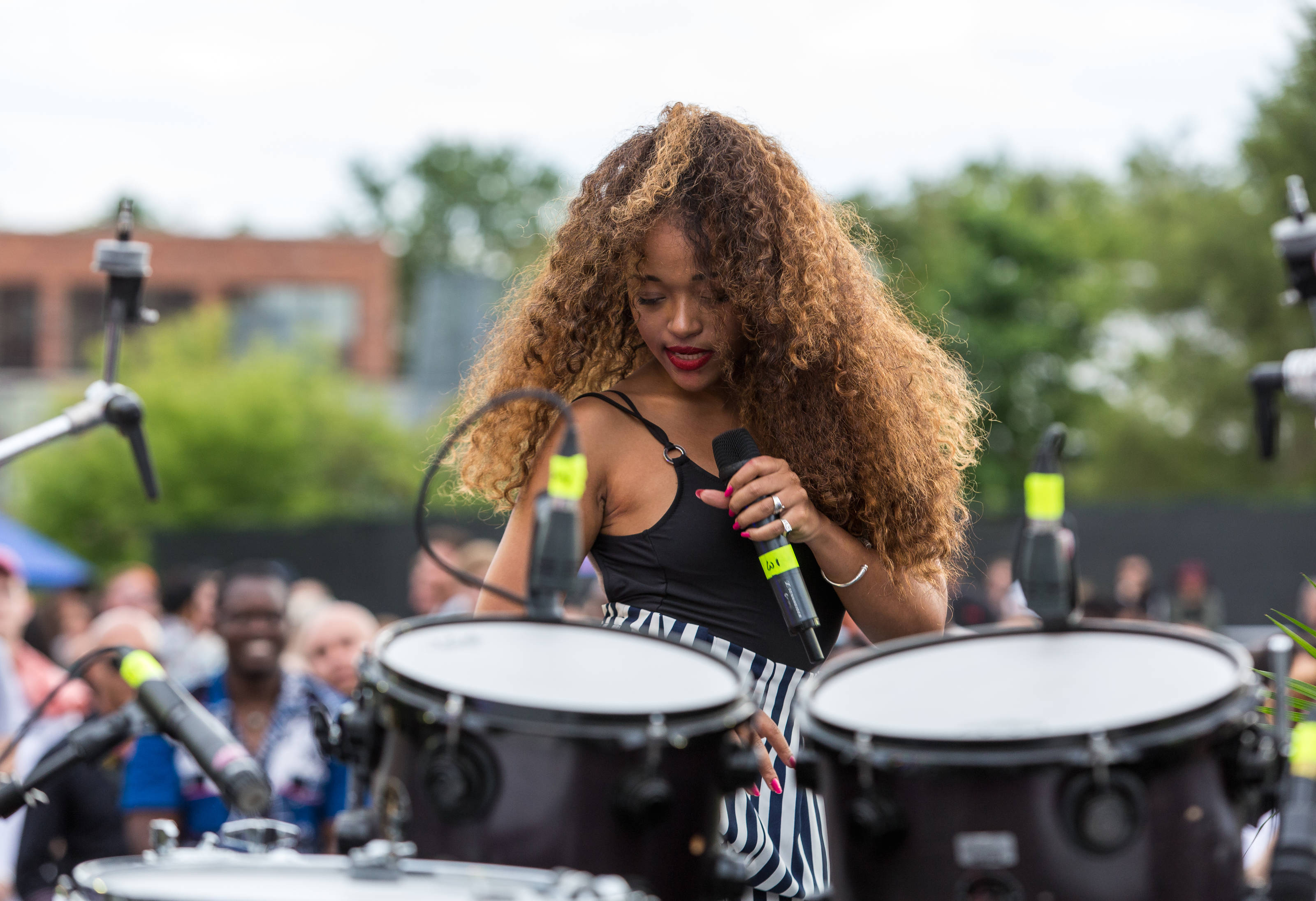 While it might be an amazing place to live cheap, meet collaborators and have more time to work on projects, Montreal isn't without its challenges and also its ceilings, and Mind Bath and Shay are both aware of theirs here. While it's possible to live as an Anglophone in Montreal, there's still limit to how far one can take making English music in a French-speaking majority. As liberal and progressive as the city is, the musical infrastructure hasn't quite caught up, and funding and label opportunities still favour more traditional Francophone music—at least for now. But the tide is slowly turning, especially with events like Red Bull Music Festival giving a platform to this new and diverse generation, and Montreal seems poised to evolve from a place of dreamers and drifters to one that can properly support and anchor artists long-term. 
"I'm hoping to have a career that takes me around the world," Mind Bath shares. "I'm really open minded when it comes to seeing where music can take me. But I do think that Montreal is a pretty cozy place to come home to."