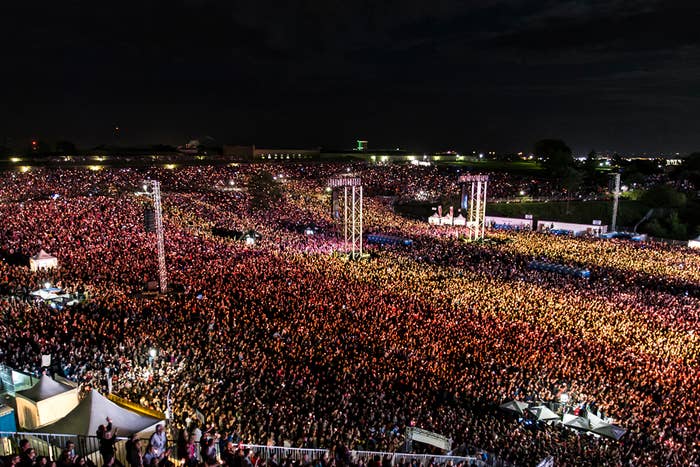 If I could sum up my weekend at Festival d'ete in Quebec City in one word it would have to be: variety. I can't think of many times in my life where I've had the opportunity to check out such a diverse range of acts in such a short period of time, but that's the name of the game at this festival that completely takes over one of Canada's oldest and most beautiful cities for 11 days every June. I attended the festival for three days over the opening weekend, and it was an experience I won't soon forget—for its variety, yes, but also for its top-notch execution. 
Our first night of the festival was the heaviest hip hop programming of the weekend, with headliner Kendrick Lamar passing through Quebec City for the first time while on his DAMN tour. After an energetic warm up from Anderson .Paak and his band The Free Nationals, the leader of rap's new school took the stage against kung fu-themed video montages. I'm still not sure what happened but there was some type of technical difficulty early on: the sound seemed a bit quiet and muffled. Whatever was wrong Kendrick decided to address it after a few songs when he left the stage and everything went dark for a few moments. He came back and explained that "they" (damn "them"! Has DJ Khaled taught us nothing) tried to "fuck up the show" but he wasn't going to let it happen.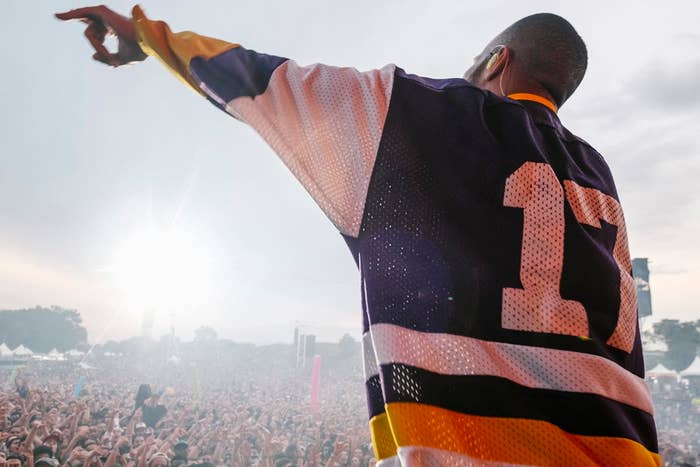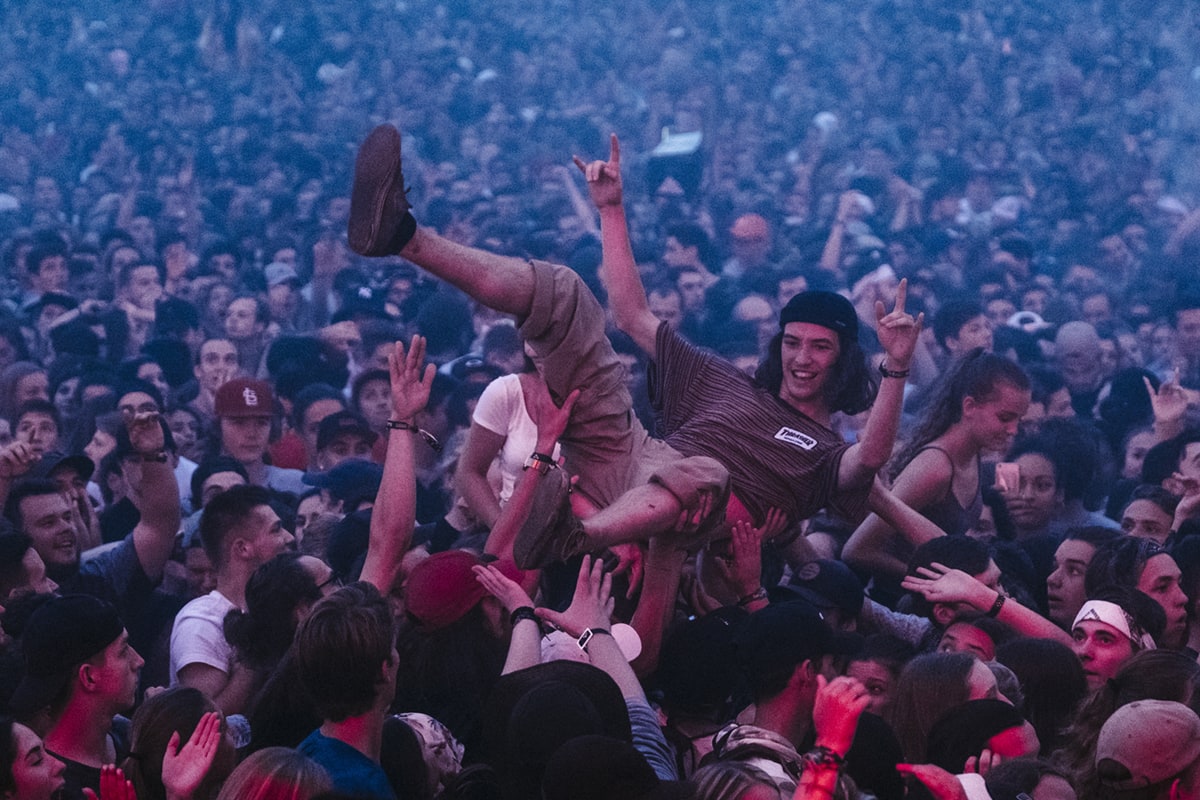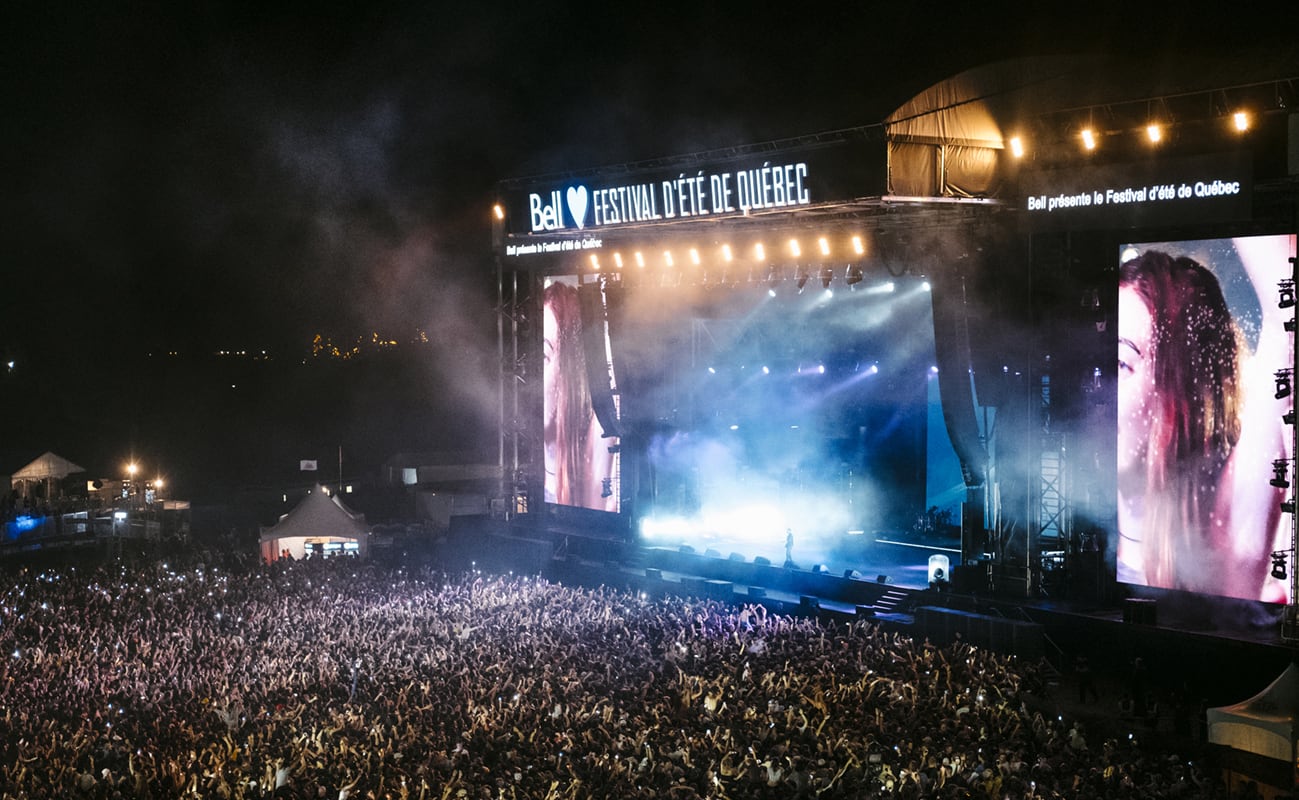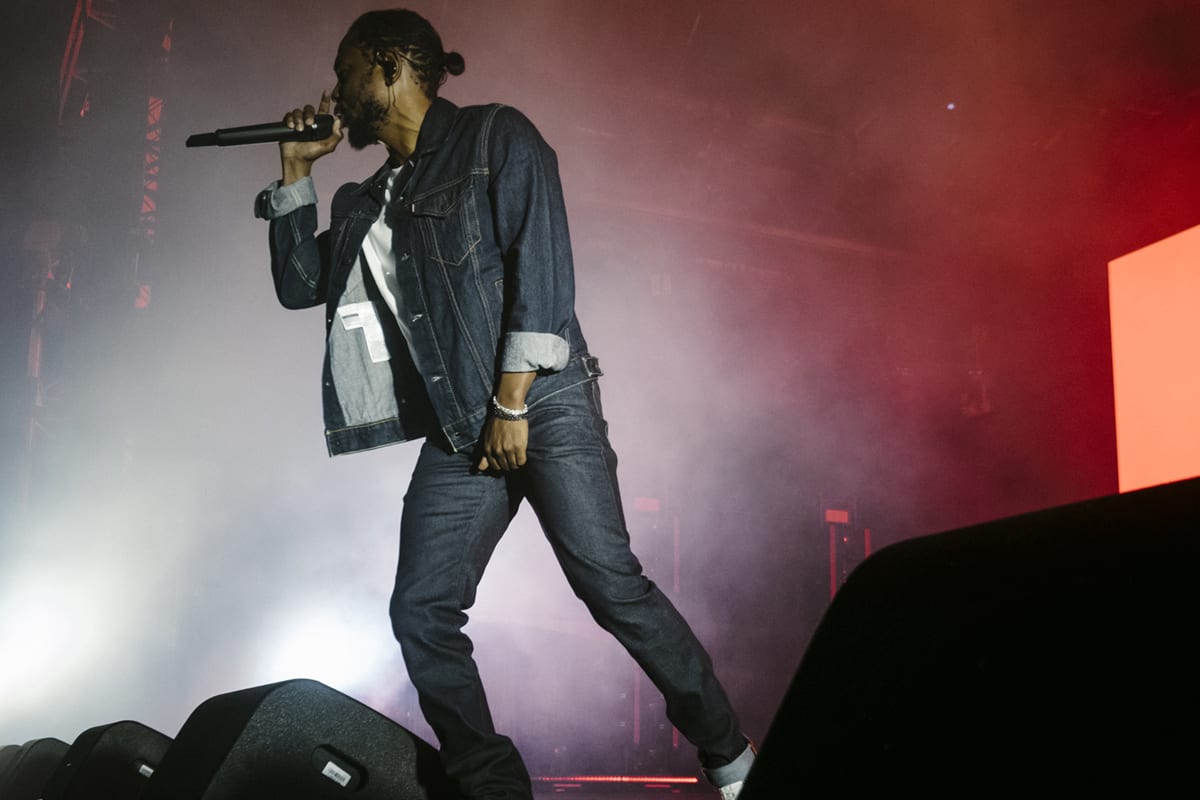 Even after the sound seemed to improve, Kendrick seemed a bit agitated and at one point berated one section of the crowd for being "bougie" and imploring them to "get the fuck out of the way" if they didn't want to participate. I felt for him—Kendrick is an artist who gives everything with his performances and obviously wants the same in return from his crowds: for instance, check out what happened on the opening night of his actual DAMN. tour in Arizona. As much as us hip-hop faithful put respeck on Kendrick's name, this is a festival where the crowd will often come out even if they don't know the artist, because that's the influence of this festival on the local culture. By the end, though, Kendrick had the crowd jamming to his hits "Alright," "LOVE." and his Travis Scott collab "goosebumps." It was an amazing performance, especially in a city that feels like a rock and pop city through and through; Maybe the language barrier is a factor when it comes to understanding the rapid fire rhymes, complex metaphors and double entendres of rap music, and especially at the level Kendrick delivers all the above—heck, I consider myself a seasoned hip hop user and I'm still trying to figure out TPAB.
P!nk is one of those who might get thrown into the category of, as a commenter on our Instagram so eloquently put it, "washed up pop star from the 2000s" until you see her live show, one in which she sings live without ever missing a note, dances and even flies through the air over the crowd. As she ran through her catalog of hits I began to realize what a force she actually is; how many radio hits she's really had; and how empowering and positive her music is. I was never a huge P!nk fan myself, with the exception of her first album, but have vowed to revisit her music for when I need my pop fix. She openly shared with the crowd that this was only her second time on stage in four years, but her show could be at home on the Vegas Strip today, easily. I know I'll be buying tickets to any of her concerts in the future; it was that good. For the record, she doesn't perform any of those songs from Can't Take Me Home anymore, so I think that's a chapter in her history that she prefers she doesn't revisit.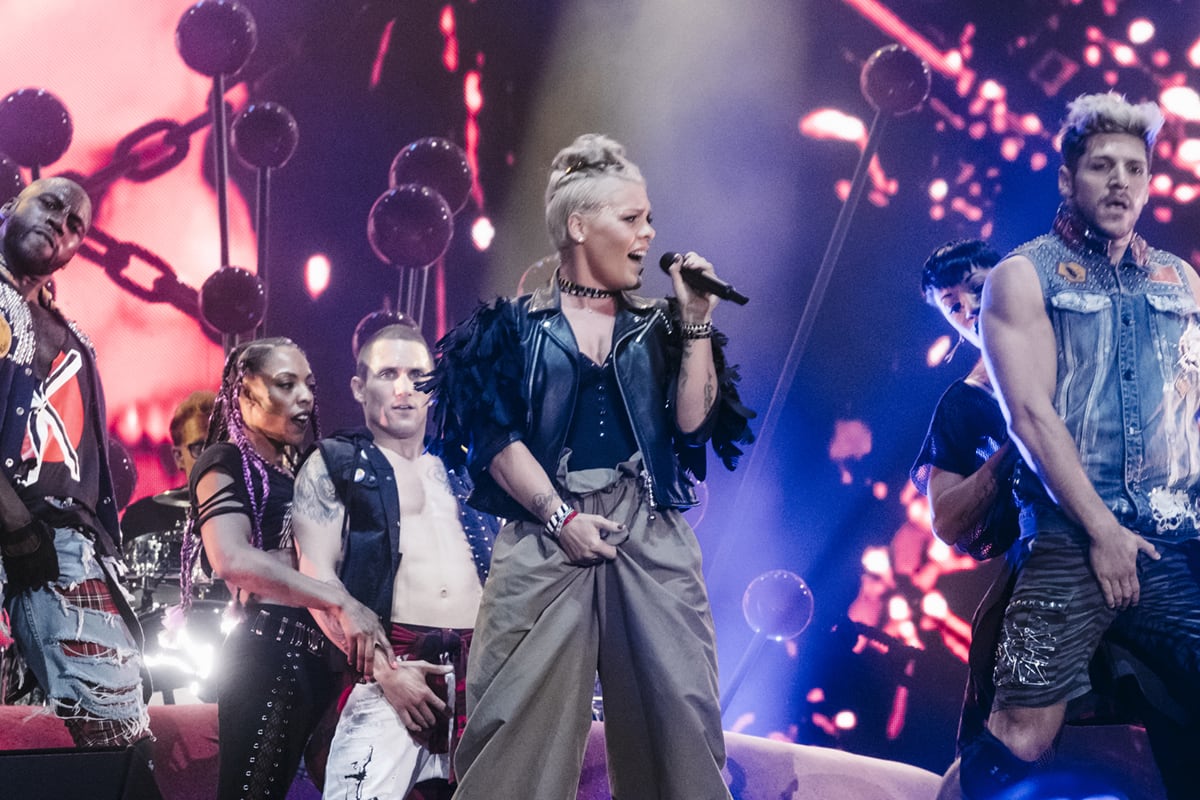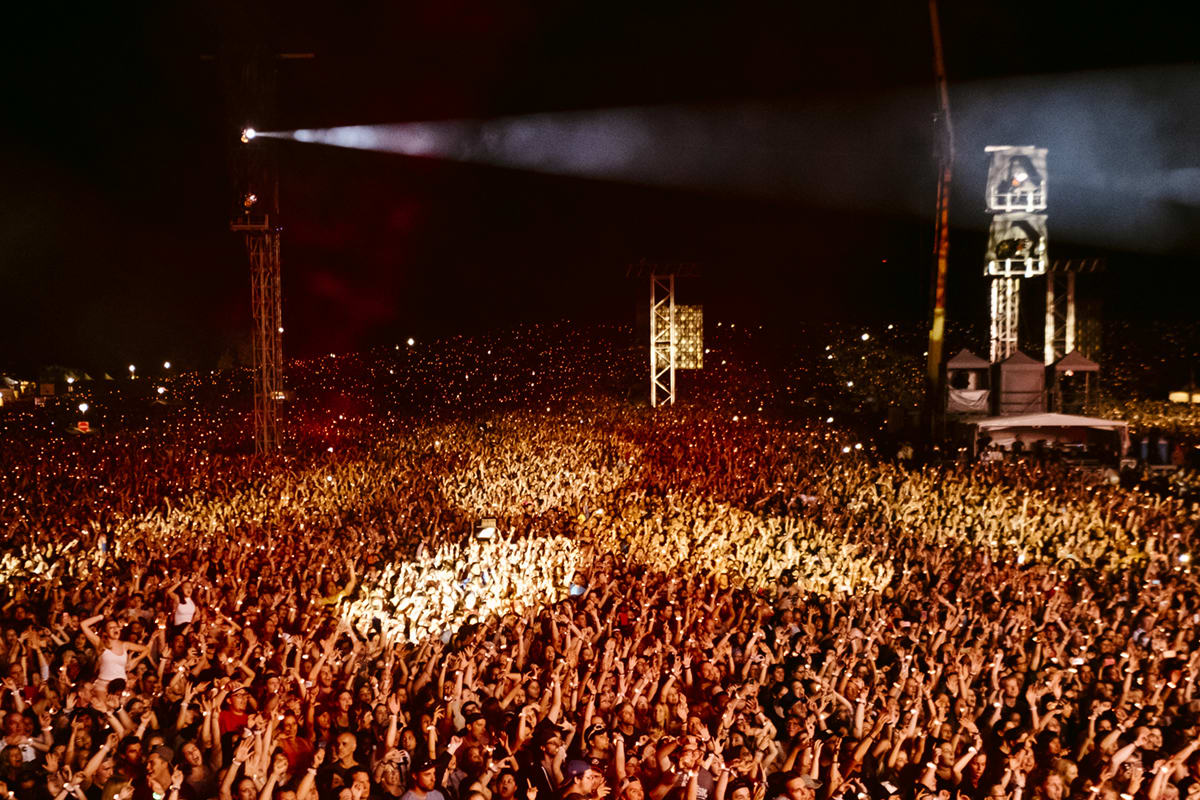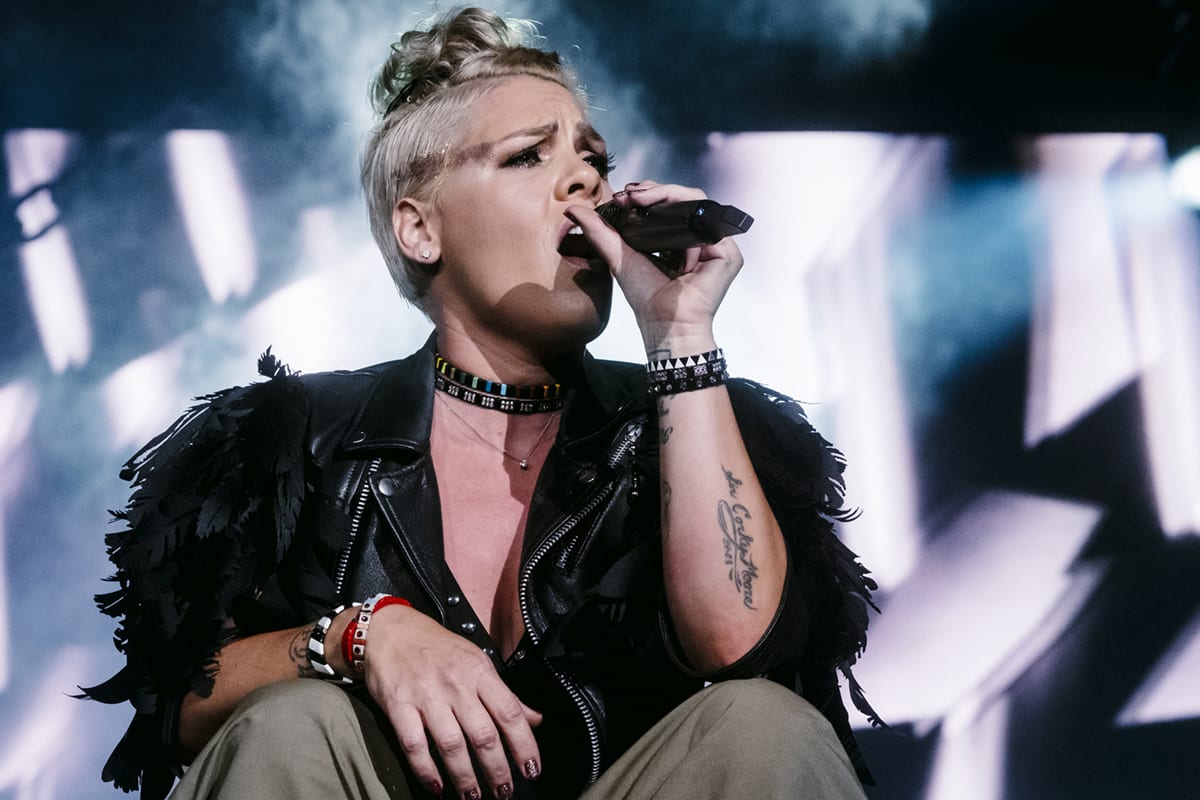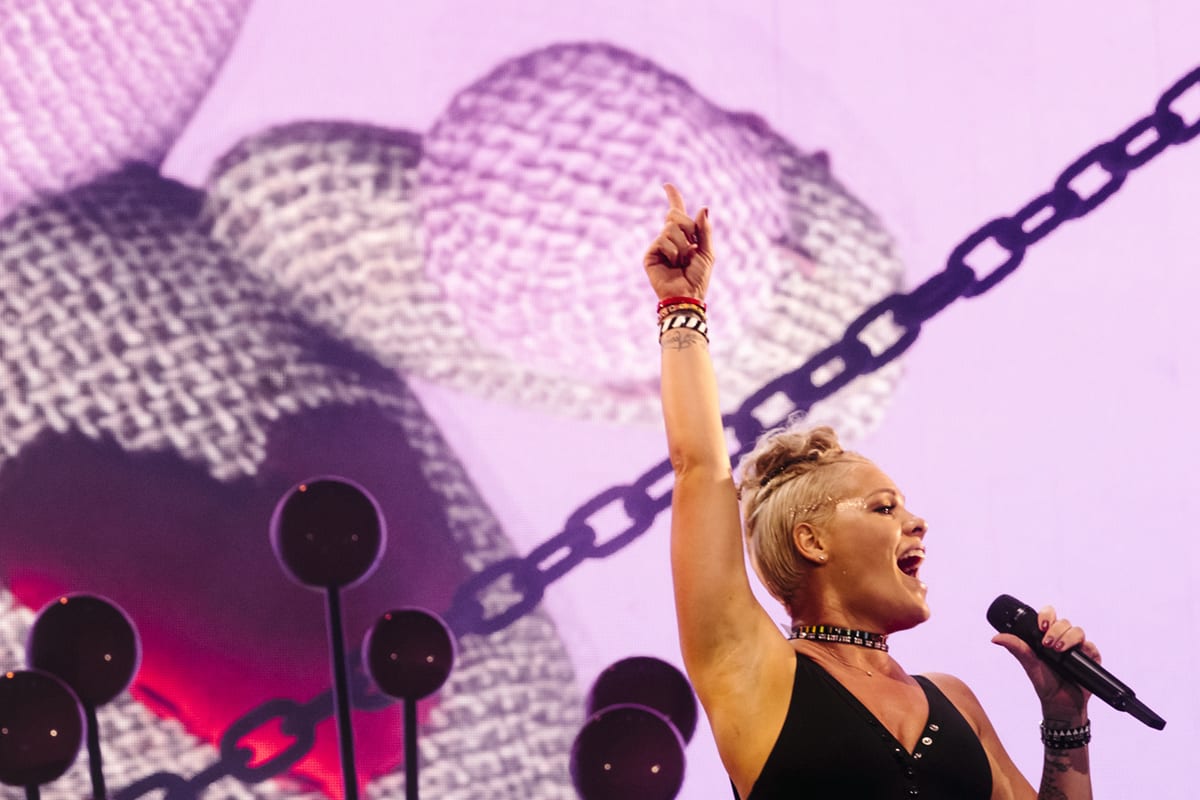 The Backstreet Boys, on the other hand, are entirely dependent on revisiting their history as the biggest pop music group in the world circa 1999. The crowd on night three was the largest, and while I was excited to see the Boys their performance brought up a real moral dilemma in me about the music industry. In between the dated stage costumes, the video montages of the days of yore, the lip syncing and the same damn dance moves they've been doing for the better part of 20 years, I felt a bit uncomfortable and sad; those who have seen the Backstreet Boys: Show 'Em What You're Made Of documentary on Netflix might understand why. This is a group who has been through a lot over the last two decades, from bad management deals and personal conflicts. As much as they want to be considered a legitimate act and not forever tied to the memory of who they were in their heydey, they seem a bit trapped. I couldn't stop thinking about how much I had grown up in the years since the Boys were in their prime—in my tastes but also in my willingness to participate in the same activities I might have done as a teenager, including screaming and fawning over my celebrity crushes and getting all giggly when their lyrics posed questions like "Am I sexual?"
Judging by the number of 30-year-old women crying tears of joy in the audience (and the few hundred who paid $300 to get into the afterparty, which is a completely other story), many others are still willing, and the Boys (err Men?) themselves seem to be as well—for better or worse. And while the dance moves may have been slightly slow and creaky, and while there may have been some moments that Brian Littrell's voice and mouth weren't quite, well, n'sync (had to do it), it seems as though most all of the other 100,000 people in attendance loved what was happening in all it's over the top, nostalgic glory.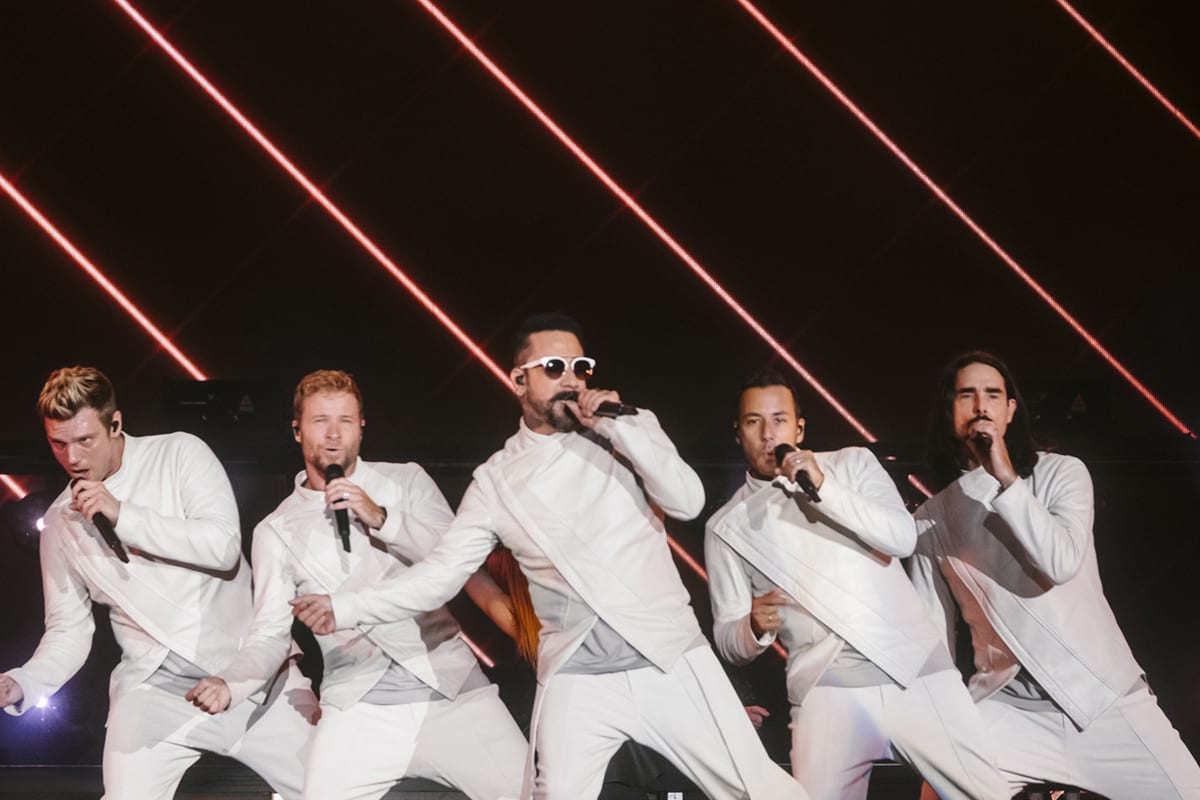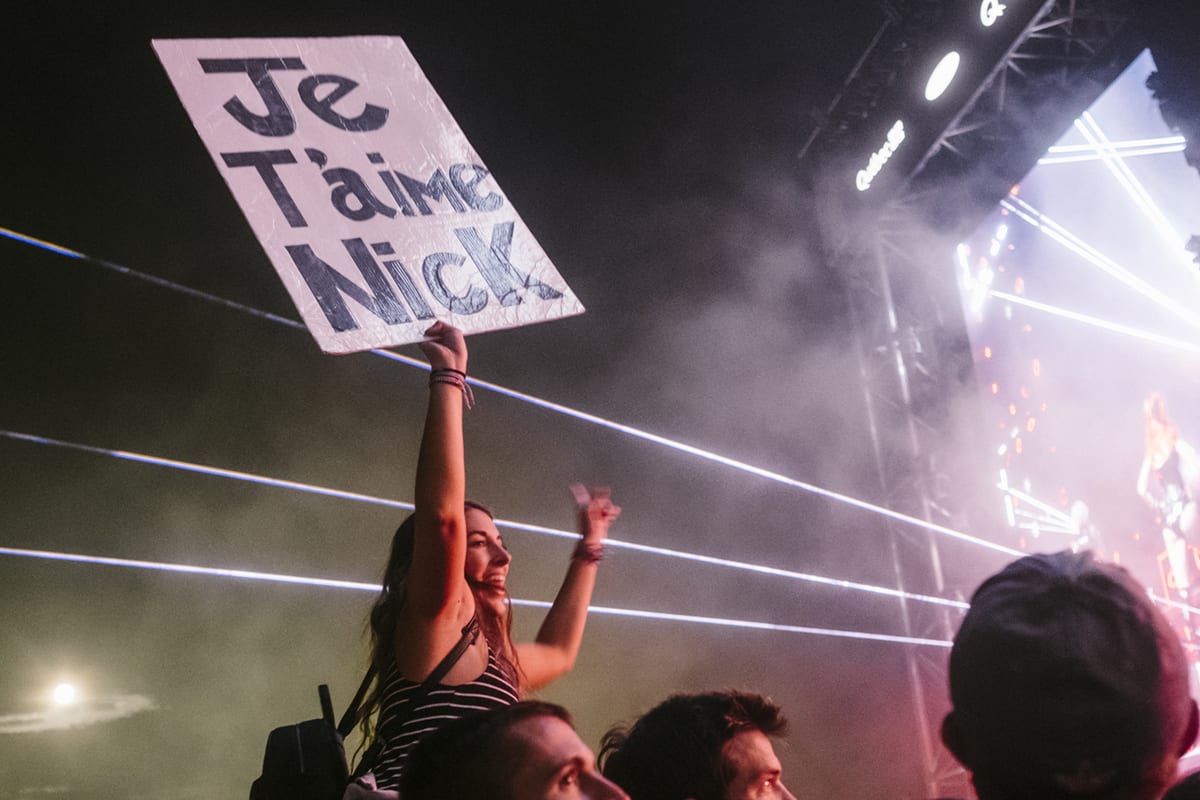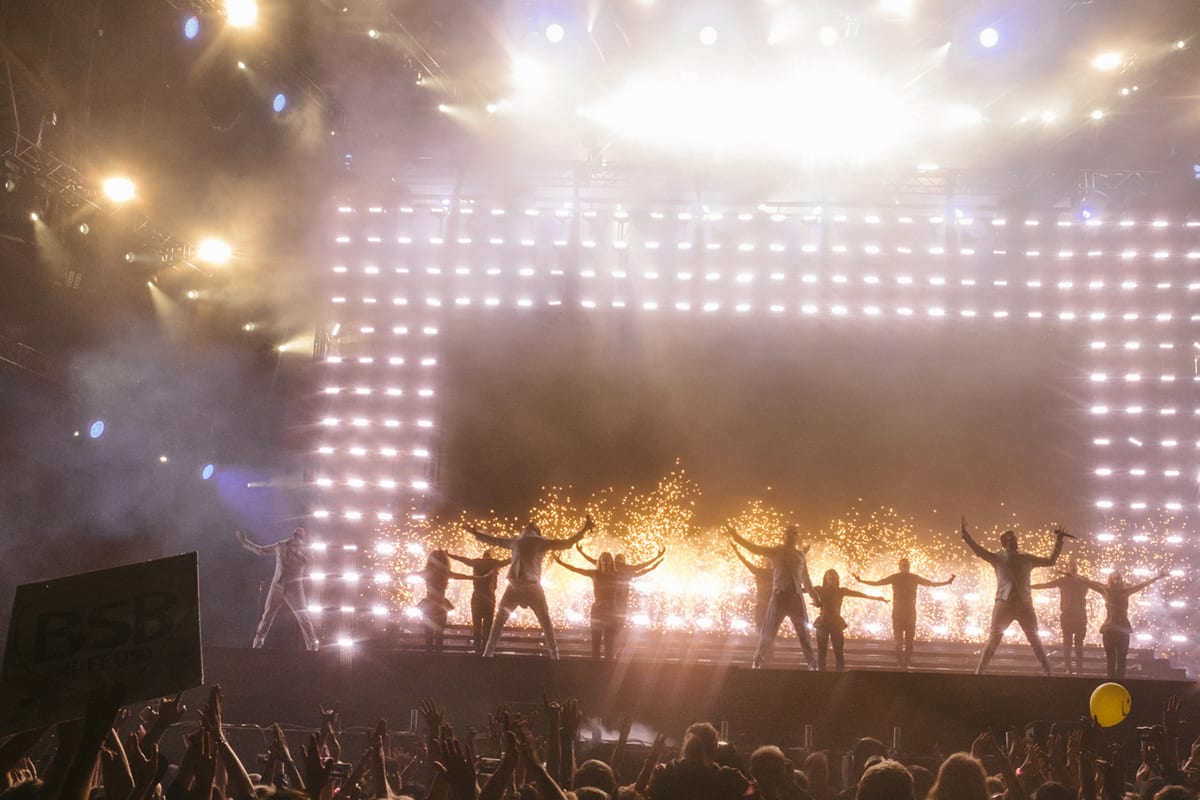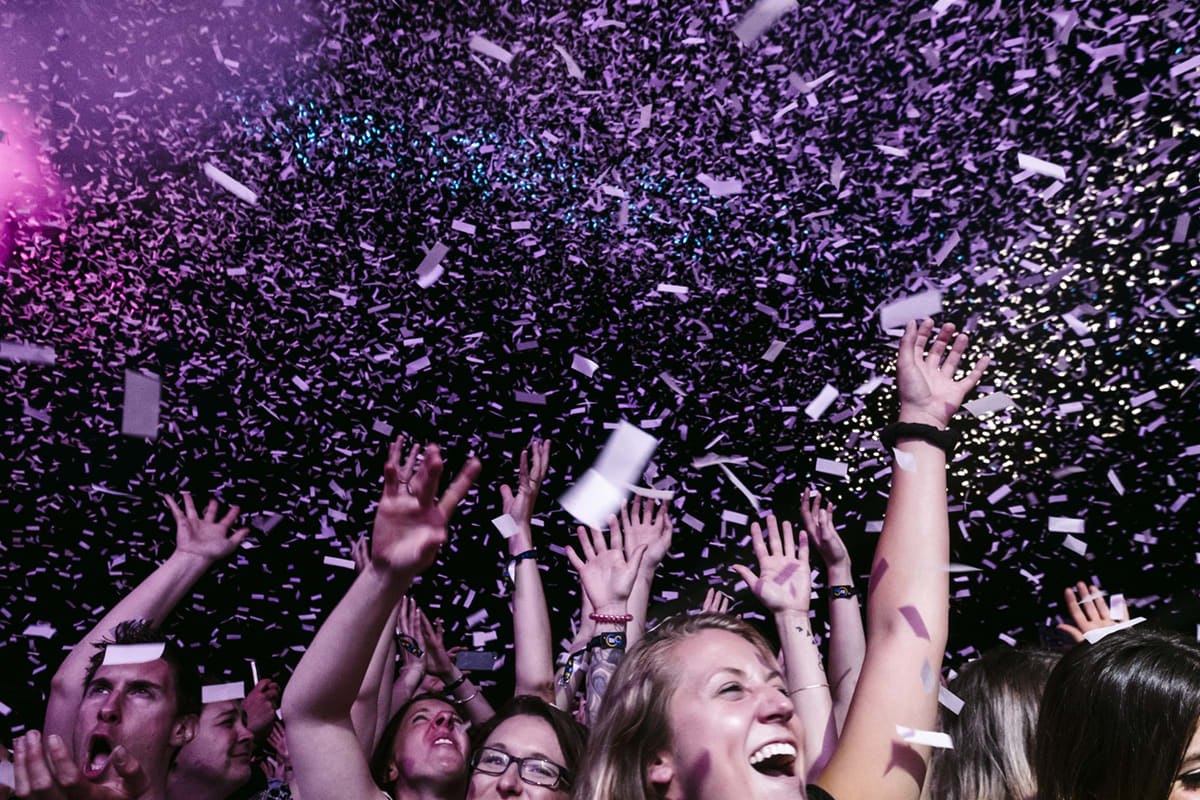 The festival itself is a spectacle up there with the most impressive I've eve seen. FEQ is not only a well-oiled machine, it's a big, bright and shiny machine to boot. The festival has had 50 years of experience in producing this event, and the experience shows. The production value, the execution, the attention to detail—it was all incredible. What was most amazing and frankly endearing to me is the variety of people who come out for this festival each and every night. While BSB certainly drew their own crowd, I got the impression that at Kendrick and P!nk people were, for the most part, either casual fans or maybe not even fans at all, but those who came out to experience a night of live music in an outdoor setting on an incredible stage. The support the citizens of Quebec give this festival is endearing, and inspiring, especially coming from a city like Toronto whose relationship with festivals is basically the musical equivalent of serial dating.
Overall, Festival d'ete is a treasure in the Canadian music festival scene. Congrats for reading this long-winded recap, but the proof is in the pudding: 135,000 passes sold out this year for a reason. We can't wait to go back next year!
Festival D'ete is continuing on until Sunday July 16, with Danny Brown, Metallica, Kelela, Kid Koala and Muse all still to perform.