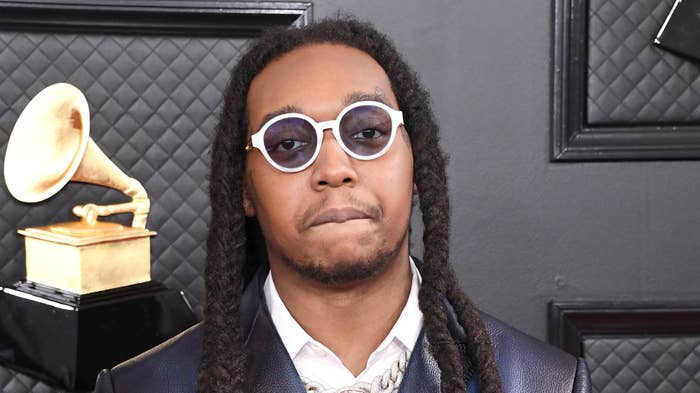 The man who allegedly killed Takeoff was formally charged with murder by a Texas grand jury Thursday.
As reported by TMZ, Patrick Xavier Clark, 33, was arrested and charged with murder in early December. According to Click 2 Houston, Clark had a large amount of cash, an expedited passport, and a Mexico itinerary on him when he was taken into custody. His attorney Letitia Quinones-Hollins claimed her client was headed to Mexico on vacation before his plans changed.
Clark was released from jail and placed on house arrest after posting a $1 million bond the following month.
Cameron Joshua was also arrested on an unlawful carrying of a weapon charge at the time.
The youngest member of Migos was struck in the head and torso in the early morning hours on Nov. 1 when gunshots erupted following an argument during a party at a bowling alley in Houston. Authorities said Takeoff wasn't involved in the dispute. He was 28.
Offset clarified in a recent Variety cover story that he's not biologically related to Takeoff and Quavo. The rapper explained his relationship with Unc & Phew started in the sixth grade while he was classmates with Quavo.