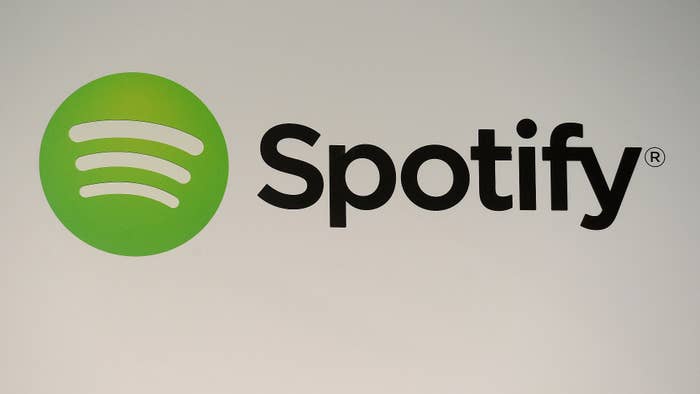 A new report from Bloomberg alleges less than 10 percent of a $100 million diversity fund created by Spotify last year has been used.
The Creator Equity Fund was established at a time when Joe Rogan's reported $200 million deal with Spotify came under heavy public scrutiny for allowing guests to come on The Joe Rogan Experience and spread misinformation regarding the pandemic and the Covid-19 vaccine. The wave of backlash only grew after a video surfaced showing him using the N-word in several older episodes of his show.
A source told Complex the Creator Equity Fund has used more than Bloomberg's reported 10 percent.
Insiders informed Bloomberg that a litany of issues have impacted the initiative in its first year of existence, ranging from a slow hiring process at the start to missing structures needed in order to vet and approve project pitches. The fund has also allegedly "suffered from shifting priorities."
"The Spotify Creator Equity Fund is dedicated to a variety of initiatives that help elevate and support an inclusive and diverse portfolio of artists and creators on the platform," a spokesperson for Spotify tells Complex. "By investing in programs like GLOW, Frequency, NextGen and AMPLIFIKA, we are able to empower and uplift underrepresented voices around the world."
Outside of the aforementioned programs, Spotify highlighted its involvement in a number of initiatives, such as hosting an educational event in Brazil known as AMPLIFIKA Day focused on boosting the development of Black artists from disadvantaged backgrounds in the country, and sponsoring various events including the Black Music Action Coalition (BMAC) Charity Dinner and Femme It Forward Awards Gala.