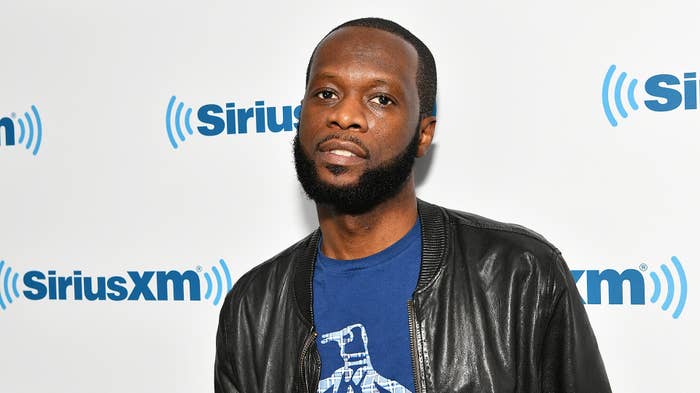 Rolling Stone has a new feature on Pras, who faces up to 22 years in prison on a slew of charges, including his alleged involvement in a money laundering scheme and association with a foreign country attempting to influence the U.S. government. 
Pras allegedly donated a total of $1.1 million to Barack Obama's 2012 campaign, which appeared as several donations from different people. He was hit with campaign finance charges because the money was allegedly supplied by Jho Low, the alleged mastermind behind the 1Malaysia Development Berhad scandal, who was looking to personally benefit from Pras' relationship with Obama. 
After being hit with campaign finance charges in 2019, Pras was so adamant about his innocence that he turned down a plea deal which would have removed all charges and returned some of the $74 million seized from his four bank accounts. His rejection was met with a "superseding indictment that added eight more criminal charges, including bank fraud, concealment of material facts, witness tampering, violating the Foreign Agents Registration Act (FARA), and working as an unregistered agent of the People's Republic of China." 
Pras allegedly contributed to Donald Trump's campaign through Low for the purpose of appealing to someone within his administration who could make the embezzlement case go away. Pras was also introduced to Sun Lijun, the vice minister of public security for China, who wanted to retrieve a wealthy billionaire on the run in the United States, and bring him back to Chinese authorities. 
Pras admits to meeting with Lijun once, but came away thinking that the rapper was perceived to be someone acting against the U.S. on behalf of China. "What benefit would I get trying to break laws? It's not worth it to me," Pras told RS. "I'm like a pariah now. I've got friends who won't talk to me because they think there's a satellite in orbit listening to them."
His trial begins March 22. Bankers for Goldman Sachs who admittedly assisted Low with money transfers, and Frank White, Jr., former chairman of Obama's reelection campaign, will testify against Pras. 
Pras is seeking the testimony of Obama and Trump, among others, in an effort to clear his name, according to TMZ.