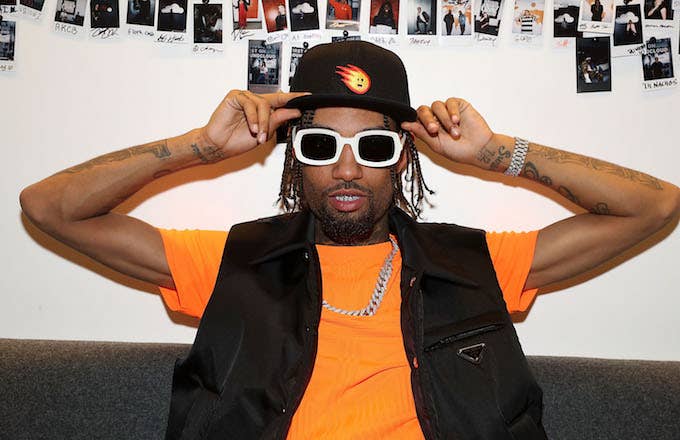 PnB Rock's second studio effort TrapStar Turnt Popstar debuted at No. 4 on the Billboard 200 album chart with 42,000 equivalent album units. This marks PnB's first appearance in the top five of the Billboard 200. 
Of the 42,000 equivalent album units moved by TrapStar, a mere 2,000 units came from album sales, while streaming activity—39,000 streaming equivalent albums (SEA) units, translating to 45.73 million on-demand audio streams—primarily contributed towards pushing PnB's latest project to its record debut. 
TrapStar was beat out this week by Billie Eilish's When We Fall Asleep, Where Do We Go? (70,000 units), and Khalid's Free Spirit (49,000 units) for the second and third spot, respectively. Both albums share a few similarities in that they both once occupied the No. 1 slot, and they each jumped two places from last week, despite their sustained presence on the chart. 
Standing atop the Billboard 200 chart this week was Father of the Bride by Vampire Weekend, earning 138,000 equivalent album units. Of that total, 119,000 came in the form of album sales. These numbers were largely driven by a concert ticket/album sale redemption offer as part of their upcoming FOTB tour. 
Vampire Weekend's latest accomplishment on the Billboard 200 should not be overlooked. It's the band's third No. 1 album, and the largest week, in terms of units and album sales, for a rock project this year.