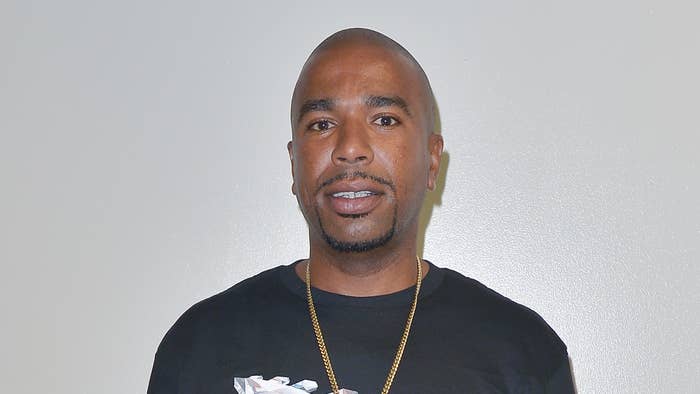 Cam responded by sharing the tweet on his own Instagram Stories, adding a series of hearts and a flex emoji.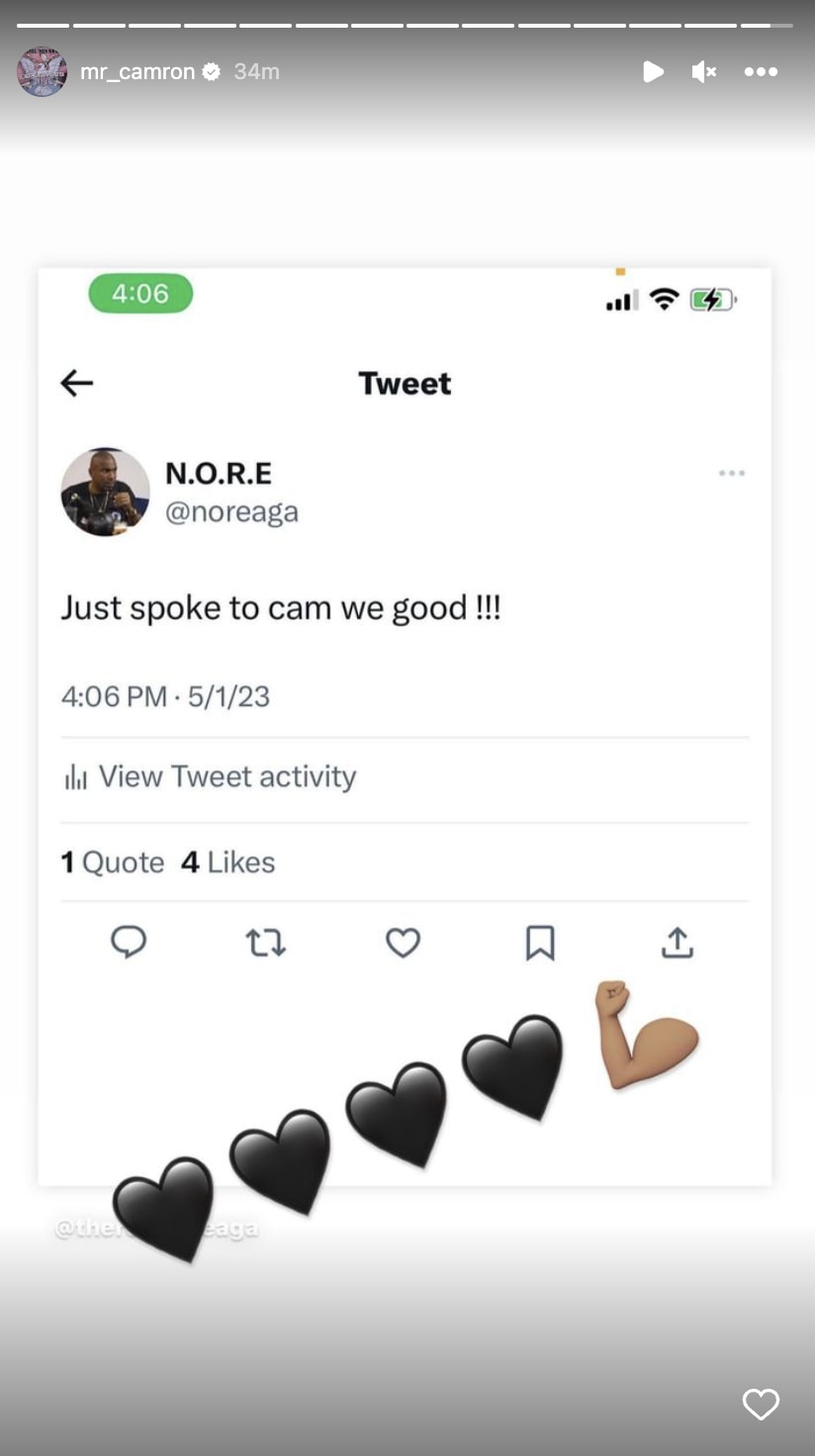 Their misunderstanding stems from a remark made by N.O.R.E. on The Joe Budden Podcast, which Cam'ron interpreted as a diss towards him. Cam posted a clip showing Noreaga talk about rappers who have not seen much success in their podcast ventures, before mentioning specific categories like sports and comedy. 
Even though N.O.R.E. and Joe Budden didn't bring up a specific podcast, Cam'ron believed they were referring to his recently formed sports show It Is What It Is, which he also hosts.
"Damn @therealnoreaga told you I couldn't trust you. Lolol. Im just fucking wit ya," Cam wrote in the caption. "But what other rapper from the 90's got the sports and cooking show? U know u my n***a for life. But ya man hoe buddons threw u under the bus on the very Nx episode said he didn't know who u was talking bout. I don't give a fuck how his numbers is N.O. Stay away from that crack head!!!!"
Budden took exception to Cam calling him "Hoe Buddons" and a crackhead, and warned him about engaging any further. 
While N.O.R.E. worked out his differences with Cam, there may be something still bubbling under the surface with Budden.