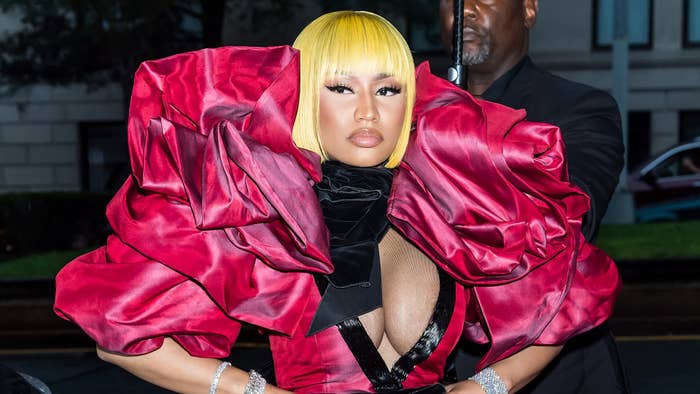 Nicki Minaj recently visited the St. Jude's Home for Girls in her native Trinidad and Tobago, and announced that she will be donating $25,000. "I wanna thank you for your work with the girls," Nicki said. "I wanna thank you for giving them hope and inspiration, and they've even given me hope and inspiration being here today. And I wanna donate $25,000 to help the girls." 
She also suggested that there could be plans in the future to build a recreational center, saying, "I came to get ideas and you guys gave me a lot of great ideas on creating a building here in Trinidad where young people can go to and have recreational fun." 
Minaj's humanitarian efforts come as her trip was becoming overshadowed by a misunderstanding involving her husband Kenneth Petty, and Trinidadian artist Iwer George during the Carnival festivities. The incident in question was captured on video, and shows Petty nudging George away as he reached over him to get Nicki's attention. 
She later publicly apologized for him, and explained that her husband's actions were part of him being "always in security mode," and protective of her. It appears that all parties are on good terms now, especially after Minaj gave George a shout out on her Instagram Stories.