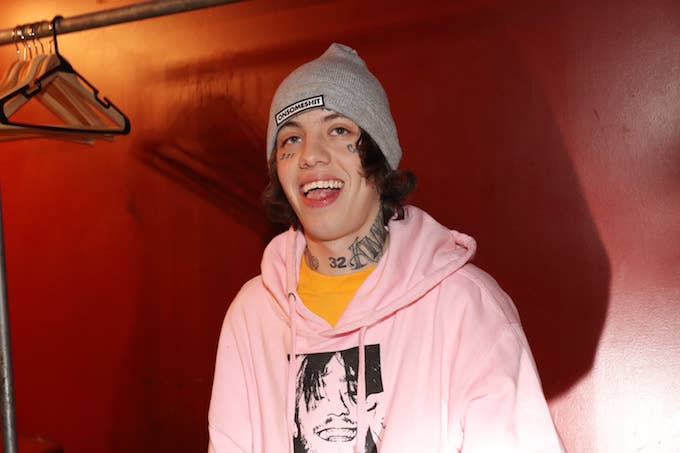 Here's a piece of advice to the young rappers out there—don't ever speak ill of 2Pac or Biggie's music. If you don't like their music, whatever. Just save yourself the headache at this point, and don't bash their catalog. In an interview with Revolt, Lil Xan was asked to rank a series of things based a scale of 1-9, a reference to the show's own "On Clout 9" segment. When asked about 2Pac, Xan gave him a 2, and called his music "boring."
After the segment surfaced, Lil Xan received backlash from Waka Flocka, who said on Twitter that the 21-year-old rapper is "banned from hip-hop." However, Waka Flocka's criticism towards Lil Xan was nothing compared to what Michael Rapaport had in store for him.
In an Instagram video, Rapaport ripped the rapper for discussing his taste in music. "Little buck tooth rabbit face motherfucker. You need to apologize, alright? And you don't need to apologize to Tupac or Tupac's fans. You need to apologize to whoever the fuck raised you, or didn't raise you, for raising you to be a dumb fuck," he said. "You don't get to speak on anything that has to do with hip-hop."
In a video that has since been deleted, self-proclaimed 2Pac fan Trippie Redd came to Lil Xan's defense. "I personally think ya'll need to get off Lil Xan's dick," he said. "And I love 2Pac." Trippie points out that it would be ridiculous to expect Xan to like the rap icon, adding, "Bro, do you see who he is? Of course he don't like 2Pac!"