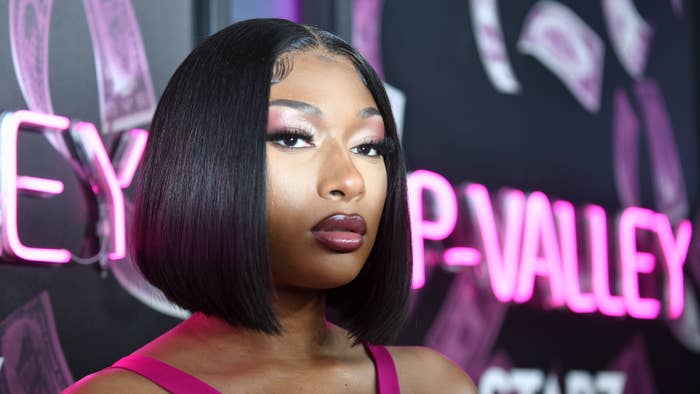 Megan Thee Stallion is now requesting $1 million in damages in her lawsuit against 1501 Certified Entertainment as she seeks the court's help in parting ways with the Houston-based label. 
Rolling Stonewrites that her attorneys argue Megan has "satisfied all option periods" stipulated in her contract with 1501 since Traumazine, which was released earlier this month, and 2021's Something for the Hotties "both constitute an 'album' as defined in the parties' recording agreement." The Carl Crawford-founded label countered that the rapper hasn't fulfilled her contractual obligations since Hotties doesn't count as an album for a number of reasons.  
Ahead of the release of Traumazine, Megan took to Twitter to post a series of tweets in which she seemed to declare that her second studio album would the "last one" with 1501, without identifying the label by name.
"Thank you hotties for rocking with me through the bullshit WE ALMOST OUT LETS STAY FOCUSED AND RUN THIS LAST ONE UP," she tweeted. 
Megan's request for a minimum of $1 million in damages stems from her claim that she has already fulfilled her debt and should be rewarded for her "entirely one-sided" contract, in addition to 1501 allegedly withholding payment for her share of the royalties on her music. The label alleges Megan still owes them "many millions" for work outside of creating music, such as touring, endorsing, and merchandising. 
1501 claims Megan "seemed happy" with her relationship with the label until she hired Roc Nation to manage her nearly three years ago. The Houston native credits Roc Nation with helping her realize that her deal with 1501 wasn't operating along industry standards, such as 60 percent of her recording income going toward the label, as opposed to a traditional 50-50 split.