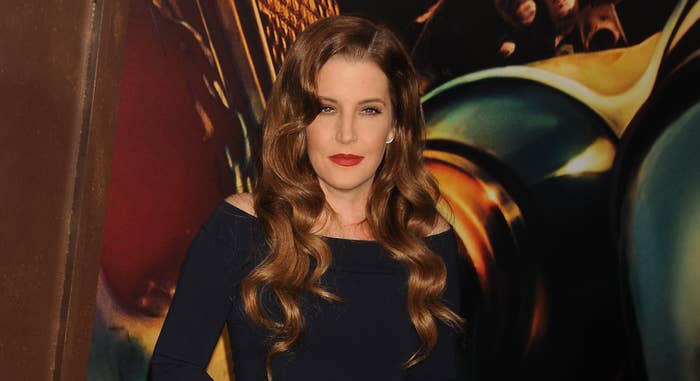 Lisa Marie Presley, daughter of the iconic singer Elvis, passed away on Thursday. She was 54. 
"It is with a heavy heart that I must share the devastating news that my beautiful daughter Lisa Marie has left us," her mother Priscilla said in a statement obtained by People. "She was the most passionate strong and loving woman I have ever known. We ask for privacy as we try to deal with this profound loss. Thank you for the love and prayers. At this time there will be no further comment." 
Presley was hospitalized earlier today following an alleged cardiac arrest. According to TMZ, paramedics were called to her California home when a housekeeper found Lisa Marie unresponsive. She was transported to a nearby hospital after EMTs were able to regain a pulse. 
Lisa Marie was nine years old when Elvis died at the age of 42. She was his only child. 
She and Priscilla attended the Golden Globes two nights ago, where Austin Butler won for Best Actor in a Drama Motion Picture for his portrayal of Elvis. Butler expressed his love and gratitude for both of them during his acceptance speech. 
Lisa Marie praised Butler's performance in an ABC special interview last year.
"It's almost as if he channeled him," she said. "He put everything he had, his heart, his soul, everything he had into researching, reading, watching, learning. He honored him in every way possible."
Celebrities have begun sharing tributes to her. Chief among those to offer condolences was Nicolas Cage, who was married to Presley from 2002 to 2004. "This is devastating news. Lisa had the greatest laugh of anyone I ever met," said Cage in a statement provided to the Hollywood Reporter. "She lit up every room, and I am heartbroken. I find some solace believing she is reunited with her son Benjamin."
Michael Jackson's estate, in a post on Instagram, expressed grief over Presley's sudden death. 
"We are saddened by the sudden tragic loss of Michael's former wife, Lisa Marie Presley," reads the statement from the estate of the late singer, who was married to Presley from 1994 to 1996. "Michael cherished the special bond they enjoyed and was comforted by Lisa Marie's generous love, concern and care during their times together. Our hearts are with Lisa Marie's children, Riley, Harper and Finley, and her mother, Priscilla, in this difficult time."
Leann Rimes shared a tribute on Twitter, and described Presley's death as "heartbreaking."
"I hope she is at peace in her dad's arms," wrote Rimes. "My heart goes out to her family. Too much grief in just a couple of years."
"Lisa baby girl, I'm so sorry. I'll miss you but I know I'll see you again," wrote John Travolta on Instagram. "My love and heart goes out to Riley, Priscilla, Harper and Finley."
Billy Idol, who previously performed his track "White Wedding" with Presley, shared a statement reflecting on his time with her.
"Sad news 2 hear of #LisaMariePresley passing," wrote Idol. "She was very loving 2 me, in Memphis in the 90's she gave me a viewing of the private sections of Graceland which was very special. She was very lovely & we performed together at NYFW early 2000's. RIP."