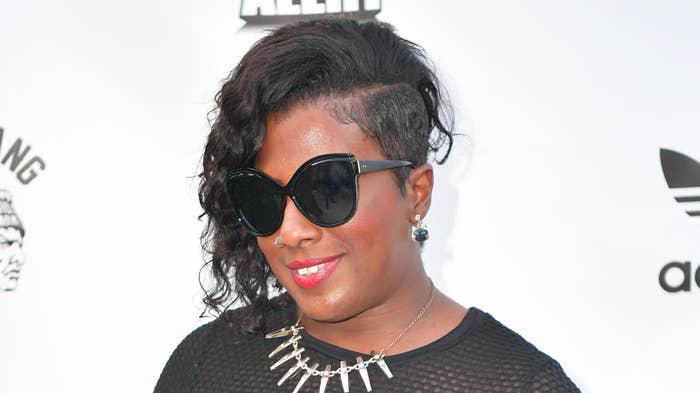 Gangsta Boo has passed away at the age of 43, FOX 13 Memphis reports.
Gangsta Boo, born Lola Mitchell, was found dead late Sunday afternoon. Details surrounding her death are unclear. 
DJ Paul seemingly confirmed the passing of the former Three 6 Mafia member when he shared a photo of her without a caption.  
Gangsta Boo became the second female member of Three 6 Mafia in the mid-1990s. She appeared on the group's first five studio albums, including When the Smoke Clears: Sixty 6, Sixty 1, which was their first album to go platinum. She eventually parted ways with Three 6 Mafia in the early 2000s in pursuit of another solo career. 
In an interview with CR Fashion Book last year, Megan Thee Stallion rattled off the names of several female rappers who paved the way for her, and included Gangsta Boo on that list. 
"Women are killing the rap game, so there's no debate about our staying power," Megan said. "There's still work to be done in terms of equality in hip-hop, but it's come a long way and we have to thank the queens that paved the way for my generation. There is no Megan Thee Stallion without Salt-N-Pepa, Queen Latifah, Trina, Gangsta Boo, Missy Elliott, Lil Kim, Eve, and so many others."
Gangsta Boo and GloRilla were featured on Latto's latest song "FTCU." The Memphis native told Billboard that Latto became a fan of hers through her father, and has always publicly recognized Gangsta Boo's contribution as an artist.  
"Well, Latto has been showing me support for a while," she explained. "I always see her mentioning my name when they ask her who were some of her inspirations, and when she talked about her dad, she told me that her dad used to support a lot of female rappers and I was one of them."
RIP.