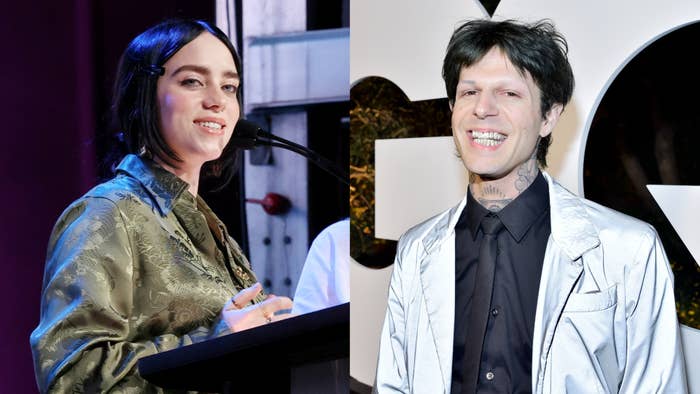 Billie Eilish and Jesse Rutherford decided to respond to the public discourse surrounding their 11-year age difference with their Halloween costumes. 
Eilish dressed up as a baby, complete with a bonnet and diaper, and Rutherford donned a bald cap with grey hair. 
Not everyone was a fan of costume choices. 
Concerns towards their relationship isn't entirely rooted in their age gap. According to TMZ, Rutherford has known Eilish since she was 15 or 16 years old. A source told Hollywood Life that her brother Finneas, who has also allegedly known The Neighbourhood vocalist for quite some time, approves of their relationship. 
"Jesse gets along flawlessly with [Billie's] brother Finneas, who is so important to her," the insider said. "Finneas approves of this, as he really loves seeing his sister so happy and giddy. Billie has gone through such amazing changes and growth in the past few years, and she is ready to be with a man who is on her same level. She says that Jesse is the perfect guy for her." 
According to People, Eilish broke up with actor Matthew Tyler Vorce in May. "Nobody cheated on anyone. Relationships end. Simple as that," he shared on his Instagram Stories. "Creating rumors and LYING on the internet is dangerous." Vorce was 30 years old at the time of their split.