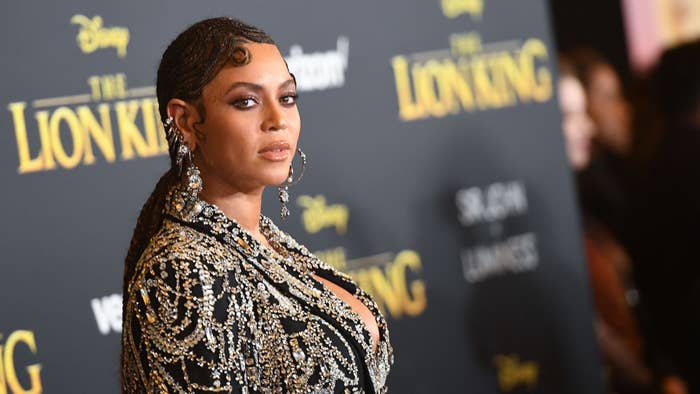 Beyoncé provided some true words of encouragement in wake of the global COVID-19 pandemic during ABC's star-studded Disney Family Singalong on Thursday. 
"I'd like to dedicate this song to all of the healthcare workers who have been working tirelessly to keep us healthy and safe. We greatly appreciate you," Beyoncé said before singing "When You Wish Upon a Star" from Pinocchio.
"Please hold onto your families tight," she said at the end of her performance. "Please be safe. Don't give up hope. We're gonna get through this. I promise. God bless you."
Ariana Grande delivered an incredible rendition of "I Won't Say I'm in Love" from Hercules.
Her manager Scooter Braun shared everything Ariana had to do in order to get her performance on the program.
Now, people would love to see Grande play Megara in a live-action Hercules movie.
Zac Efron returned for a High School Musical reunion, but his involvement consisted of him just introducing a group performance of "We're All in This Together" from the worst connection imaginable.
People were heated that Efron didn't sing with the rest of the cast, but then again, that connection wasn't doing him any favors.
Check out performances by Tori Kelly ("Colors of the Wind"), and Christina Aguilera ("Can You Feel The Love Tonight") below.