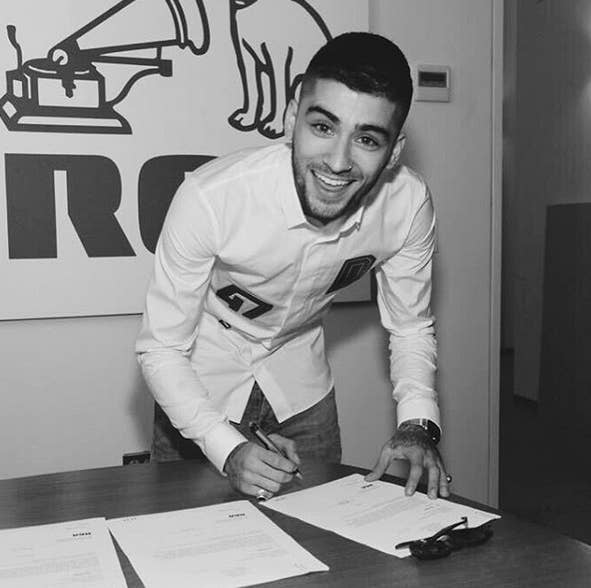 Zayn Malik has done a lot since leaving One Direction earlier this year. He got in a Twitter fight with Naughty Boy, got in another Twitter fight with Calvin Harris, and also dyed his hair. He did release some great music including this "No Type" remix that hinted to everyone his career in music was not over. After signing with Turn First Artists management (who also manages Iggy Azalea and Rita Ora) and inking a record deal with RCA, that musical career has never seemed more promising. With new music looming, curiosity about the new album has peaked with Tyler, the Creator even offering to collaborate with the young singer.
Now details have to come to surface courtesy of famed producer Malay. Best known for his work on Frank Ocean's iconic Channel Orange, Malay detailed the process of producing and co-writing nearly every song on the album in a 2012 interview with Complex. Taking to his personal Twitter, Malay confirmed that he has been working with Zayn Malik before raving about his "genius" and pure heart.
Cat's out the bag, it's no secret we've been working.

@zaynmalik

is pure genius. An artists' artist. A shining star with a genuine ❤️
Regardless of the pandemonium of press that often circulates Zayn's life, there is little doubt his solo music is fated to channel a new direction of music.