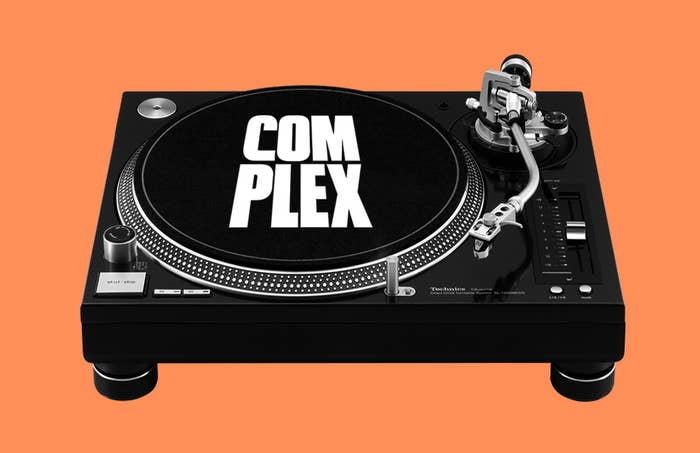 Trawling the internet for your pre-party soundtrack is getting harder and harder these days. And let's face it, if you're having a little pre-rave shoobs, you're going to have a range of people round. That five-hour minimal techno mix might be right up your work mate's street, but not everyone wants that vibe. Equally, a reload-heavy grime set might not be the one if you're trying to move to the cutie you invited over. It's a balancing act. Because Complex UK is a public service above all, we've scoured the depths of the internet to bring you a high-quality, well-balanced blend that should push everyone's buttons, regardless of their preferences.
As ever, most of this week's mixes are designed to get your feet moving and the energy levels up, with the exception of one mix: A-Trak's Music Is Healing mix—a much-needed effort whose warm, soulful vibes will comfort you in the light of this week's madness. As for the more rave-oriented sessions, multi-disciplined artist and musician Tygapaw crafted a heart-racing blend of ultra-sexy club tracks; we had a punishing hour of super-heavy grime and rap from Dean Blunt collaborator DJ Escrow; worriedaboutsatan, the guys behind the soundtrack for Adam Curtis' Hypernormalisation, delivered an atmospheric tour de force; on top of all that there is, as you'd expect, a dirty great pile of thumping house and techno to drown out the sound of the impending apocalypse.
We could go on, but it's probably best if you scroll down to the playlist below for your pre-party jams (see, you don't even have to cue them up).