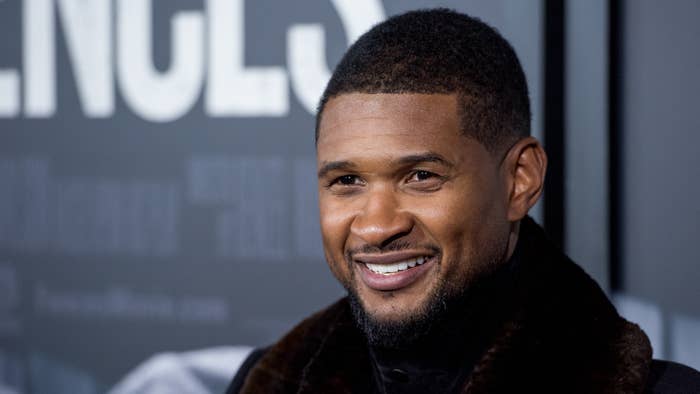 Usher is a man of few regrets, but a recent interview revealed the R&B legend does have one person he wishes he would have taken more seriously and dated back in the day.
While speaking with Daily Pop, the Confessions singer talked about how he regrets never starting a relationship with fellow music legend Aaliyah when he had the chance, especially since they were such good friends.
"Somebody that I was really good friends with that I wish I would have taken more serious, 'cause she was a really, really close friend of mine for a small amount of time, and then we just kind of disconnected—it was Aaliyah," Usher explained in the clip.
"And we just didn't get around to it, we just kinda talked but didn't do it," he added, saying they would hang out as friends but their relationship never blossomed into anything more.
Before Aaliyah's tragic death in a plane crash in 2001, she was dating music mogul and Roc-A-Fella co-founder Damon Dash. Usher is now with Jennifer Goicoechea, director of the rhythm and soul department at ASCAP. The two recently welcomed their second baby, Sire, in late September, and Usher took to Instagram to share pictures of the new addition to the family: 
Usher and Goicoechea had their first child together, Sovereign, in 2020.