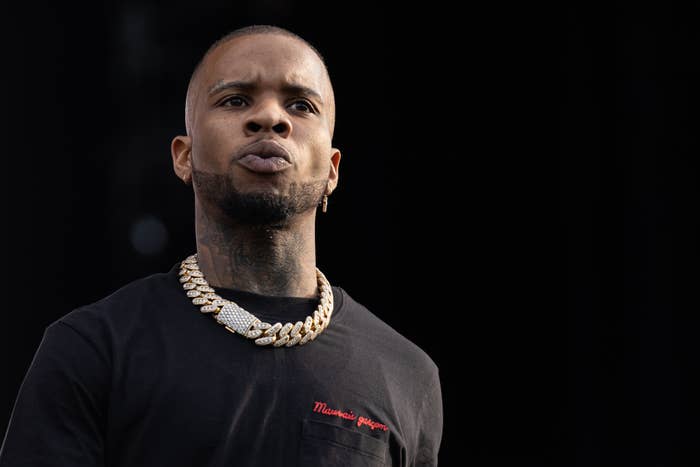 Tory Lanez fifth studio album, The New Toronto 3, finally arrived late Thursday night and in it, the Toronto native wasted no time in addressing some of the lingering issues he has had with his now-former record label, Interscope Records.
The 16-track album is the third installment in The New Toronto series, following his 2017 mixtape The New Toronto 2. The project is built upon Tory reminiscing on the times before he made it, how drastically his life has changed, and how he never plans to settle for less again. This is also the last project that Tory will release under Interscope Records, something he addresses in the thirteenth song "Letter To The City 2."
In the song, Tory not only addresses the issues he has had with Interscope but also notes that he thinks he wasn't appreciated. Genius notes that Tory's opening line "Soon as you hear this verse, I'm out the record deal/They cheated 12 albums, four years, and that's a record still" is also similar to his peer Drake's line on "Is There More" off Scorpion: "Yeah, soon as this album drop I'm out of the deal/In the house playin' D'Angelo, 'How Does It Feel?'." Tory told Apple Music in an interview that he borrowed that line from Drake on purpose because he thought "it was one of the hardest things I ever heard him say. I don't really care how anybody takes it." 
There are also certain names edited out of the track, to which Tory explained to Apple Music was because "There's a lot of hidden things in there that I couldn't say—certain names I couldn't say due to contracts and things like that." "Letter To The City 2" seems like it might herald an end to a longstanding feud between Tory and Interscope Records. He closes the song saying that he now plans to move "fully independent," and that "any label offer under $100 mill' is just offensive, I promise."