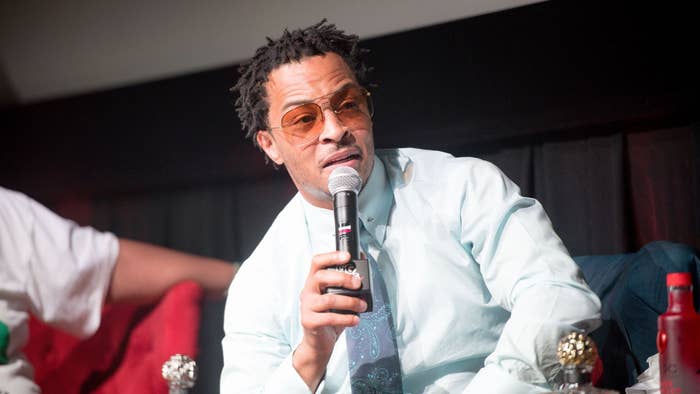 After Ja Rule and Fat Joe's Verzuz battle took Madison Square Garden by storm, Jermaine Dupri challenged Diddy to a Verzuz of their own. So when Diddy tweeted that Dr. Dre is the only person he'd do a Verzuz with, T.I. couldn't help but chime in.
"So, when it gets down to the Verzuz conversation about Puff and JD [Jermaine Dupri], or me and 50 [Cent], that shit just hit different. It's like, 'Oh, okay what you think nigga? What you trying to say,'" T.I. said in the video. "You saying just cause you from New York? Come on man… Then, for the motherfuckers saying, 'You can't see him, you're not on his level,' why? Cause you say so? What have you done? Who made you the judge and the jury, the end all be all?"
T.I. continued, "But to say you can't even compete? Bro, there's 12 months in a year. If you had six months, he had six months too."
Tip closed by saying that people need to stop sleeping on Atlanta, and that there shouldn't be any discourse about any artist being "too big" to compete against an Atlanta legend.
This all started when Dupri tweeted at Diddy that he was in the building for Tuesday's Verzuz, and that Diddy would "need some training" if he wanted to go against him.
Diddy swiftly responded by telling Dupri he "aint got enough hits," and that Dre is the only one worthy of his competition. 
For the record, we'd be happy if any of these hypothetical battles ever play out.