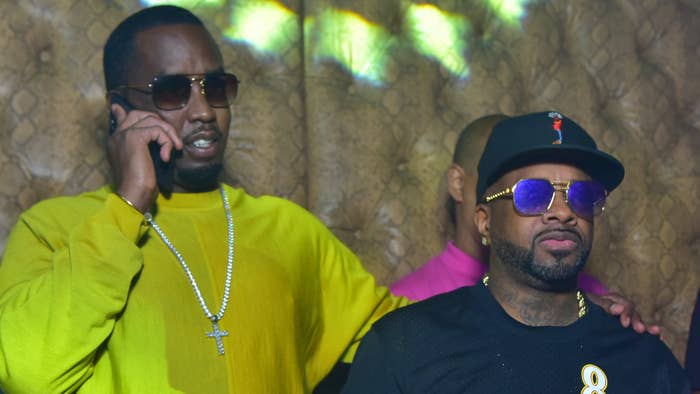 Diddy quickly caught wind of the So So Def founder's tweet and responded by saying that Dupri "aiint got enough hits."
He continued by saying he'd rather take on Dr. Dre, writing, "I'll smash you with just biggie n Mary . But I do have the upmost respect on you as a musical legend – Dre the only one can get in the ring w me."
Speaking of Dre and Verzuz, Swizz Beatz recently revealed that the Compton-born artist was set to do one but backed out at the last minute. 
"When Dr. Dre wasn't feeling the sound from Teddy Riley and Babyface, that hurt our heart. Oh my God," Swizz said during a March 2021 Breakfast Club interview. "He was supposed to come at the end and announce that he was gon' do VERZUZ that night… He got on the phone, he was like 'man, I can't be a part of nothing that sound like that, my legacy is quality'. I was like 'oh, we just lost Dre'… that one felt pretty crazy."
It's not the first time that Dupri has suggested battling Diddy. The super-producer previously spoke to Fat Joe back in 2020 and said he'd be more than down to go up against the Bad Boy Records founder.