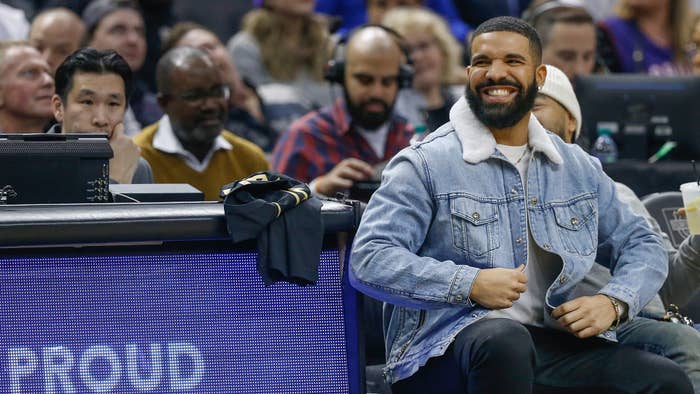 Drake's certified classic sophomore album Take Care turned 10 a few months ago, and now Just Blaze is asking the rapper to release the sequel to one of the project's best songs.
The OVO rapper was feeling nostalgic on Instagram Wednesday, posting several throwback pictures to his Story, one of which included Blaze in some vintage LRG clothing. The legendary producer reposted the Story and hit Drake with the request to drop "Lord Knows Pt. 2."
"Sooo… Can we put out Lord Knows pt. 2 now? Sponsored by the good folks at @lrgclothing," Blaze wrote alongside the image.
Drake hasn't responded yet, but if there is a sequel to "Lord Knows" collecting dust on a hard drive somewhere, the streets need it. The original track featured Rick Ross and marked the first and only time Blaze and Drizzy have ever linked up on a song together. The beat is electric, the bars inspired, and the song reflects the young and hungry energy that Take Care is filled with. We even ranked it as one of the top 10 songs on the 20-song album.
Unfortunately, Drake isn't really one for sequels. A deep dive into his discography will reveal that the only song the rapper has ever made a follow-up for is "Paris Morton Music," whose sequel was featured on Nothing Was The Same. Hopefully, he can make an exception here, considering how hard the first "Lord Knows" is.