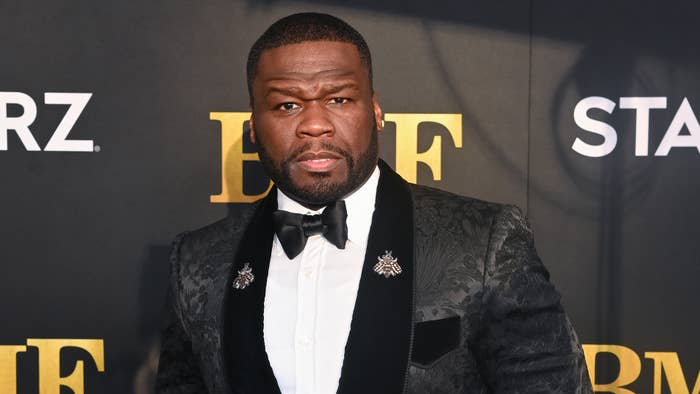 50 Cent reacted to a recent video of Brooklyn Bishop Lamor Whitehead being robbed of roughly $1 million in jewelry during his church service livestream this week.
"Mean while back in New York, they robbing the church while it's in service. 🤷🏽‍♂️WTF," 50 captioned his IG post of the footage of the robbery.
Whitehead told CBS News he believes it was a targeted robbery because the suspects knew he had jewelry and money on him. They got away with his bishop's ring, wedding band, and several chains he was wearing under his robes. The incident will not deter the bishop from wearing jewelry during services going forward.
"It's not about me being flashy," he said. "It's about me purchasing what I want to purchase. It's my prerogative to purchase what I want to purchase. If I worked hard for it, I can purchase what I want to purchase."
Mayor Eric Adams commented on the robbery in a statement this week, saying the NYPD is looking into it.
"No one in this city should be the victim of armed robbery, let alone our faith leaders and congregants worshiping in a House of God," said Adams. "The NYPD is investigating this crime and will work tirelessly to bring the criminals involved to justice."
In 2018, Whitehead shared a photo with 6ix9ine, saying he had become his new bishop.