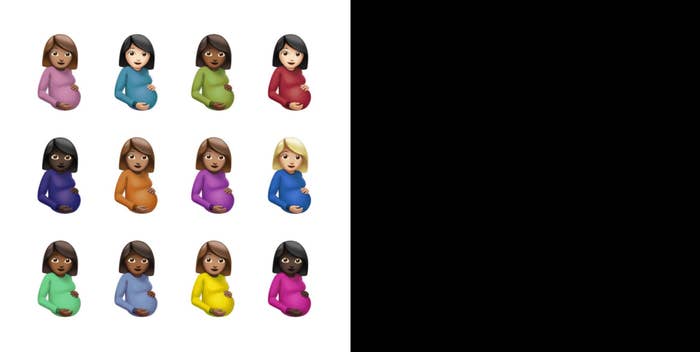 Released just five days apart, Certified Lover Boy and Donda are already closely associated with each other.
The tone and subject matter of each project is very different, but because of the rising tensions between Drake and Kanye West as their rollouts smashed into each other this summer, fans immediately started making comparisons. Which album is better? Which one will age better? Which one will sell more?
When it comes to sales, it looks like the question has already been answered. According to projections, Drake will move more first-week units than Kanye (although Donda didn't get the benefit of a full week of tracking because it was released on a Sunday). As most of us know, though, sales aren't everything. The quality of the actual music (and how well it ages over time) will ultimately determine the legacy of these projects.

Since the albums are so different, no comparisons are perfect or entirely fair. For most fans, CLB and Donda will both be in heavy rotation in the months and years to come. But since the artists themselves have been so competitive throughout the rollout process, it's only natural that comparisons will continue to be made. Instead of declaring one album "trash" and the other "classic," members of the Complex Music team broke the comparisons up into different categories to get a better look at how these projects really stack up with each other.
Eric: Donda (but it's close). Songs like "Hurricane," "Off the Grid," "Believe What I Say," and "Come to Life" are more memorable than the highlights on CLB, although Drake does have a few undeniable hits on there that will only pick up more momentum over time. Slight edge to Kanye.
Andre: Donda. I think songs like "Hurricane," "Off The Grid," "Pure Souls," "Jesus Lord, "Ok Ok," stick for me more than anything on CLB.
Jessica: Donda. It's too long and full of distractions, but beyond the laundry list of features and grandiosity, there are highs that stand out more than anything on CLB. Sprinkled into the album are moments of vulnerability and truthfulness that we haven't seen from Kanye in a while. CLB has some good songs that will go crazy in the club, but unlike some of Drake's albums in the past, it fails to achieve as many major "wow" moments.
Eric: It's a tie. Both albums are too long, and they both have unnecessary songs that weigh down their tracklists. Neither have songs that are outright terrible, but there are a few boring records on each. It's a wash.
Andre: It's a tie. I don't think either project has lows in the sense of songs that I'd want someone to immediately turn off. Both guys are too talented for that. CLB's flaws are moments where Drake is just treading water, knowing his stans will eat it up, while Donda's "low' moments are when the vocals are sparse and the (stellar) production is the main attraction.
Jessica: Donda. The album was muddled by Kanye's messy rollout, which included three separate listening events and constant editing. Though the rollout ultimately doesn't play a role in the final product, it's impossible for me to not think about it when discussing that album, leading to Donda having lower lows. The misguided directions, unnecessary length, and all the other problems on Donda would still be there, but had Kanye not chosen to release the album in the manner he did, I would have received it better. 
Eric: Donda, and it isn't close. Kanye might not have taken as big of a creative risk with Donda as he did with albums like 808s & Heartbreak and Yeezus, but he still managed to make a forward-thinking album that mixed the sensibilities of gospel and contemporary rap in a unique way. Donda doesn't sound exactly like any other Kanye album, while CLB suffers because the subject matter and production sounds very similar to his previous work.
Andre: Donda, pretty easily. The thing is 27 tracks and there aren't many easy skips at all.
Jessica: Donda. It's no surprise that among the two, Kanye took more of a creative risk. From his rollout to the album itself, Kanye's approach to creating Donda was unprecedented. Sonically, he incorporates gospel and rap with other experimental sounds, which makes for a memorable listen. It didn't all connect, but he definitely took more risks. 
Eric: CLB. Songs like "7am On Bridle Path" and "Champagne Poetry" have better rapping from Drake than anything we hear from Kanye on Donda. This shouldn't be a big surprise, of course, given Kanye's history of focusing so much of his time and effort on production.
Andre: CLB, easily. Kanye got off on a couple verses, but Drake had more great verses for me and a wider variety of technical approaches throughout CLB. He's undoubtedly the better rapper at this point.
Jessica: CLB. Donda showcases some of Kanye's best performances as a rapper in years, but CLB features some of the better raps from Drake. On tracks like "7am on Bridle Path" and "No Friends in the Industry," Drake sounds hungry as he takes shots at Kanye and closes in on the disloyalty in his circle. On CLB, Drake reminds people that he isn't just a factory for radio hits and that he does, in fact, still know how to rap very well. 
Eric: Donda. Both albums feature many of the same artists, but Kanye got more out of his collaborators than Drake did (outside of Jay-Z, whose better verse ended up on CLB). And, of course, the best feature on either album belongs to Fivio Foreign on "Off the Grid."
Andre: Donda. Fivio, Don Toliver, Vory, Roddy, The Weeknd, Lil Baby… they might have carried the album. So many of the highs and biggest moments of Donda came from the features.
Jessica: It's a tie. This is a tough question because both albums have similar features. If you compare the duplicates on each project, Jay-Z performed way better on Drake's "Love All" than he did on Kanye's "Jail." Lil Durk sounded better on "In the Bible" than he did on Kanye's "Jonah." But a lot of the collaborations on Donda were surprising moments. The reunion of Jay and Ye on "Jail" was exciting, despite it not being Hov's best guest verse. Many of the features on Donda, like Fivio Foreign on "Off the Grid" or Lil Baby and the Weeknd on "Hurricane," also end up outshining Kanye.
Eric: Donda. These albums have been out for less than two weeks, so this is still a difficult thing to forecast (and I might change my mind in a few months) but so far, I've been going back to Donda more. There are more standout songs that I've added to playlists, and because Kanye took more creative risks, I think Donda will age better in the years (and decades) to come. Kanye has a long history of making albums that age very well.
Andre: Donda. I think the melodies and singular thematic tone of Donda make it a better straight-through listen. It also has two distinct vibes, with the tracks crafted for mass appeal versus the more straight-up gospel odes. CLB has its moments, but it also feels beholden to a formula that I could get from better Drake projects.
Jessica: CLB has more replayability for me right now. Drake has a great formula for making hits, which has proven to be very successful over the years. I'm not even a fan of "Way 2 Sexy," but it's already become a fan favorite that you can't help but bop along to. I do think, however, that Donda will age better with time and it will end up being an album like Yeezus, where a majority of people hate it until 10 years down the line, when they can appreciate it more for what it was. 
Eric: I like both for different reasons. Donda has better production, more immediately memorable moments, and it took bigger creative risks, while CLB has better rapping and will undoubtedly produce bigger hits over time. I've already put songs from each album in my daily rotation playlists ("Off the Grid," "Believe What I Say," "No Friends in the Industry," and "Fair Trade" are getting most of my early spins). And each project suffers from overly long tracklists with some unnecessary songs. I'll likely be playing Donda more in a decade, but for now, these two albums occupy equal (but very different) places in my music library.
Andre: It's honestly a weird comparison—I'm sure we all know this. But we'll all acknowledge that and still link them forever. I like Donda. It was impeccably produced and curated, and the themes that it did tackle (even with the flaws I wrote about) are impressive. There are a lot of harrowing moments and testimonies on there, and again, the fact that it's 27 tracks without a prolonged stretch of "bleh" is an achievement in this era. CLB is a lot of Drake sounding disenchanted with personal things he has the power to change, which is a tired listen.
Jessica: This may sound like a cop out, but I genuinely like both albums and can appreciate them each for what they are. There are gems on both CLB and Donda. I find myself shuffling back between the two, cherry-picking the standout tracks from both. Yes, these two projects will forever be linked together because of their close release dates and the artists' ongoing feud, but I think these two can coexist at the same time.