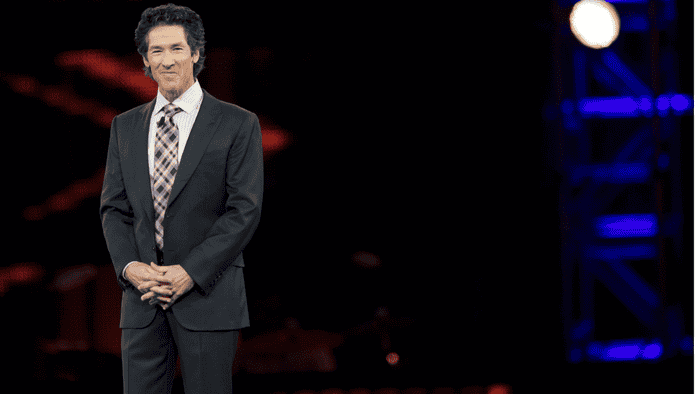 Joel Osteen isn't going to let the coronavirus get in the way of him pulling off a star-studded Easter service. In fact, it sounds like it may have helped him beef up his celebrity roster for a livestream. Your church could never compete, but also not sure many churches out there are trying to compete. That's celebrity televangelism for you.
As for who he's got to commit, TMZ reports that Kanye West, Mariah Carey, and Tyler Perry are all booked and set to perform remotely for safety reasons. 
TMZ, citing sources near Osteen, says the trio will "deliver messages of love and support to [Osteen's] massive audience." 
Carey is set to take part in a tribute to those doing the COVID-19 on-the-ground work, meaning medical pros and first responders. Her duties will see her singing "Hero" from a webcam. Osteen says Carey reached out to him because she wanted to do this.
As for Perry's role, he'll give out "words of encouragement." Osteen claims Perry is a friend of his Houston-based megachurch, and he contacted the director/entertainer because he believes him to be a strong speaker. 
Intentionally saved for last, Kanye—for whom this is not the first time collaborating to stream out a church service with Osteen—will join in with his choir (from Los Angeles) to perform music. TMZ adds that "proper social distancing" will be in practice when the choir performs. What that means, no idea. We'll see. 
It initially wasn't clear if performances were set to be live or recorded beforehand, but church officials said the actual service will be done on Friday. Obviously it'll stream on Sunday, but if you didn't already know that odds are you're not tuning in.