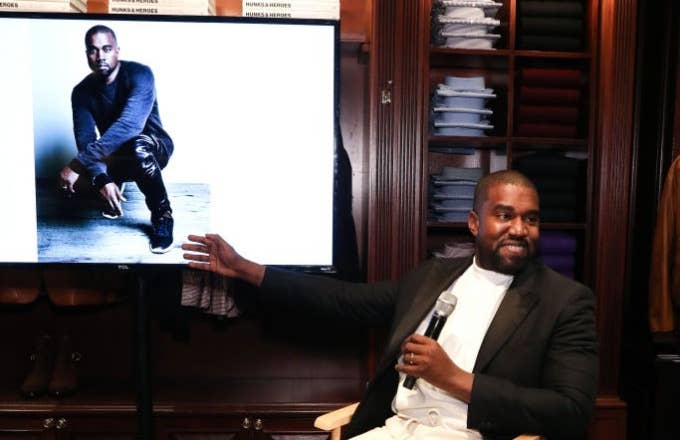 As we move even deeper into the Jesus Is King era of Kanye West's career, we should probably expect more and more stories like this one, in which Yankee Stadium is reported as the site of another collaborative spectacle with wealthy televangelist Joel Osteen.
Early Thursday, TMZ reported that the two would be reuniting at the New York City baseball park on May 2 as part of the megachurch pastor's "America's Night of Hope" series. According to the report, Osteen will do his usual pastoral thing, with West (presumably accompanied by his Sunday Service team) providing God stuff of the musical variety.
While it's Osteen's first Yankee Stadium event with West, it marks his third time bringing the "America's Night of Hope" series to the venue. Details, per the report, are currently being ironed out. Tickets for previous Osteen events at Yankee Stadium have hovered around the $15 mark.
Previously, West joined Osteen at the Lakewood megachurch in Houston, at one point joining Osteen onstage to tell attendees he was "the greatest artist that God has ever created."
Jesus Is King opened at No. 1 back in October, garnering mixed reactions from critics, with emphasis placed on the album's lyrical subject matter. Thus far, the Christianity-promoting album has been supported by videos for "Follow God" and "Closed on Sunday."