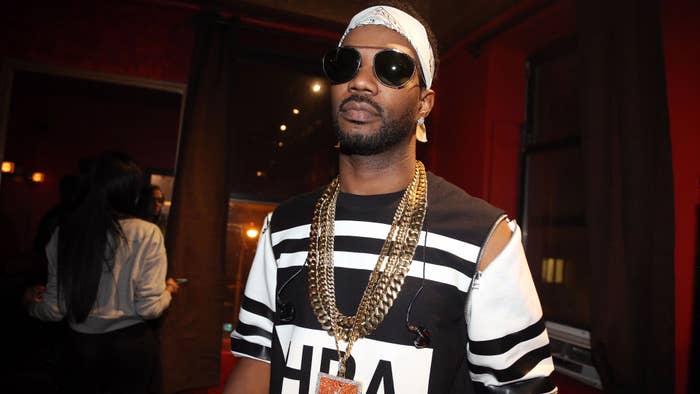 Juicy J just wants to battle somebody.
At the end of last month he wanted a Verzuz toe-to-toe with Dr. Dre. That has not materialized and probably never will:
Now he's trying to speak type a showdown with Nas into existence. That was his response when Timbaland wondered aloud who was next to accept a virtual face-off. That signal searching for interest was answered succinctly:
Since it's still relevant (on account of celebrity workloads being drastically reduced by COVID) here's what we wrote when Juicy J asked for Dre:
Before you dismiss Juicy J as fighting outside of his weight class, let's consider his legacy. Juicy J and DJ Paul created the iconic group, Three 6 Mafia, in the early '90s, and together, they ran a self-contained operation that consisted of Juicy and Paul co-writing and producing the majority of the group's hits, including the Academy Award-winning song, "It's Hard Out Here for a Pimp." He also produced Outkast and UGK's "Int'l Players Anthem.
As for a quick look at how fans feel about this most recent challenge, well, Twitter makes finding out real easy:
Stay tuned to see if anything comes of this.