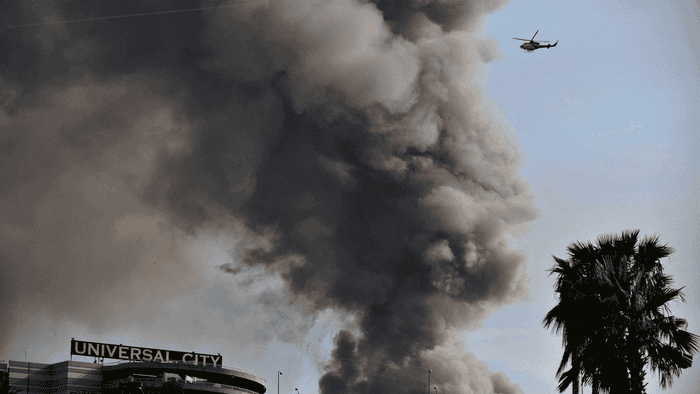 On Monday, a federal judge dismissed a lawsuit brought forth by several big name musicians (as well as several big name musicians' estates) against Universal Music Group. That suit stemmed from a warehouse fire that took place all the way back in June 2008, and which ended up burning through archived recordings. The legal dispute was filed in 2019 after a New York Times investigation concluded the fire burned up many master tapes in the UMG vault.
The suit had said that UMG didn't do enough to prevent the fire, and that the company concealed the destruction that was done while pursuing litigation and trying to make insurance claims to recover some of their losses at the same time.
Plaintiffs who added their names to the lawsuit included: Soundgarden, Steve Earle, and Hole, in addition to the estates of Tom Petty and Tupac Shakur. 
Of those names, all plaintiffs ended up dropping out prior to today's news, except for Tom Petty's former wife, Jane. 
Hole bailed in August 2019 after saying that UMG assured them none of their master tapes were burned in the fire. Soundgarden, Earle, and Tupac's estate all got out in March 2020.
On Monday, Judge John A. Kronstadt ruled that Petty's masters were owned by his ex-label (the UMG subsidiary MCA), and therefore Jane had no basis for a lawsuit. 
Legal filings show that 19 artists had material damaged or destroyed in the blaze, including Nirvana, Sheryl Crow, and Elton John, among others. Those documents pointed out where digital replacement copies continue to exist, according to Pitchfork.
As it is, Universal has continued to dispute the Times' report since it came out last year.
"Judge Kronstadt's decision fully dismisses the Soundgarden litigation and entirely rejects the only remaining plaintiff's arguments," said a UMG rep, according to Rolling Stone. "As we have said all along, the New York Times Magazine articles at the root of this litigation were stunning in their overstatement and inaccuracy. As always, we remain focused on partnering with artists to release the world's greatest music."