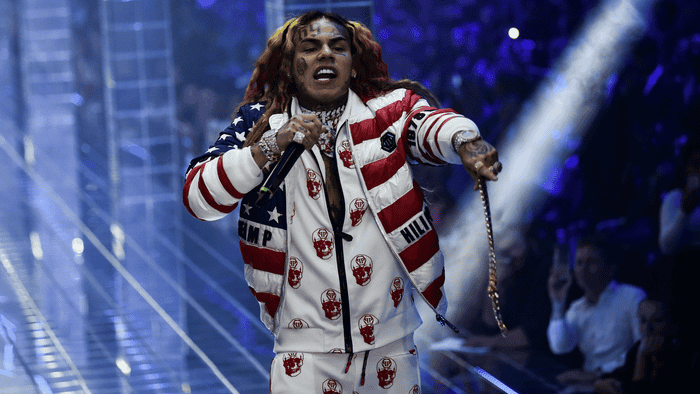 UPDATED 3/25, 10:10 a.m. ET: 6ix9ine's lawyer has once again requested that the rapper be released to "home confinement," citing the fact that he has "has provided substantial assistance to the government"—a.k.a. Tekashi is a government snitch.
UPDATED 3/24, 2:20 p.m. ET: The government has filed a letter objecting to an early release for 6ix9ine. In court documents obtained by Complex, the government cites that the court doesn't have the authority to "release the defendant, temporarily or otherwise."
The government also argues that while 6ix9ine's medical condition puts him at risk to contract COVID-19, the facility where the rapper is staying "has been treating his condition and has a plan in place to separate and treat inmates suspected of contracting the virus."
A judge will now decide whether or not to release 6ix9ine.
See original story below.
On the same day we learned that Harvey Weinstein is sitting in isolation in a New York prison after contracting the coronavirus, Tekashi 6ix9ine's attorney is arguing that his client should get sprung for early release due to the present threat of the virus making its way throughout the prison system. 
TMZ is reporting that 6ix9ine's lawyer, Lance Lazzaro, penned a letter to the judge on Sunday night, asking him to let the rapper out for his own good. Citing pre-existing conditions, which could put 6ix9ine at more of a risk than someone with no underlying health issues, the lawyer asks for Tekashi to get out well ahead of his August release date. 
Lazzaro cited conditions that include Tekashi's asthma, while also saying that he was diagnosed with sinusitis (a sinus infection) and bronchitis late in 2019. He says that he was hospitalized for treatment as a result. "Given the significant risk to such individuals and the alarming contagious nature of the virus, New York City," wrote Lazzaro. "Corrections and the New York State Courts are taking steps to release inmates who are at high risk from this virus. I understand that 40-50 such inmates have either been released or will be released in response to this concern."
Lazzaro further claims that prison officials wouldn't let his client see a doctor, even after he complained to them about having shortness of breath. 
Since the pandemic's spread accelerated around America, some prisons/jails around the country have let some offenders go out of fear that prisons could become tinderboxes for the virus to spread. 
So...I guess the point is that this doesn't seem like a complete long shot. 6ix9ine's current two-year sentence has him getting out on the projected date of August 2. When that happens, well, he's still got a backlog of legal issues that await him.
Click any of those links in that last sentence for further info.