6ix9ine's Prison Release Date Has Been Set
Tekashi 6ix9ine, the controversial rainbow-haired rapper, will be home before the fall.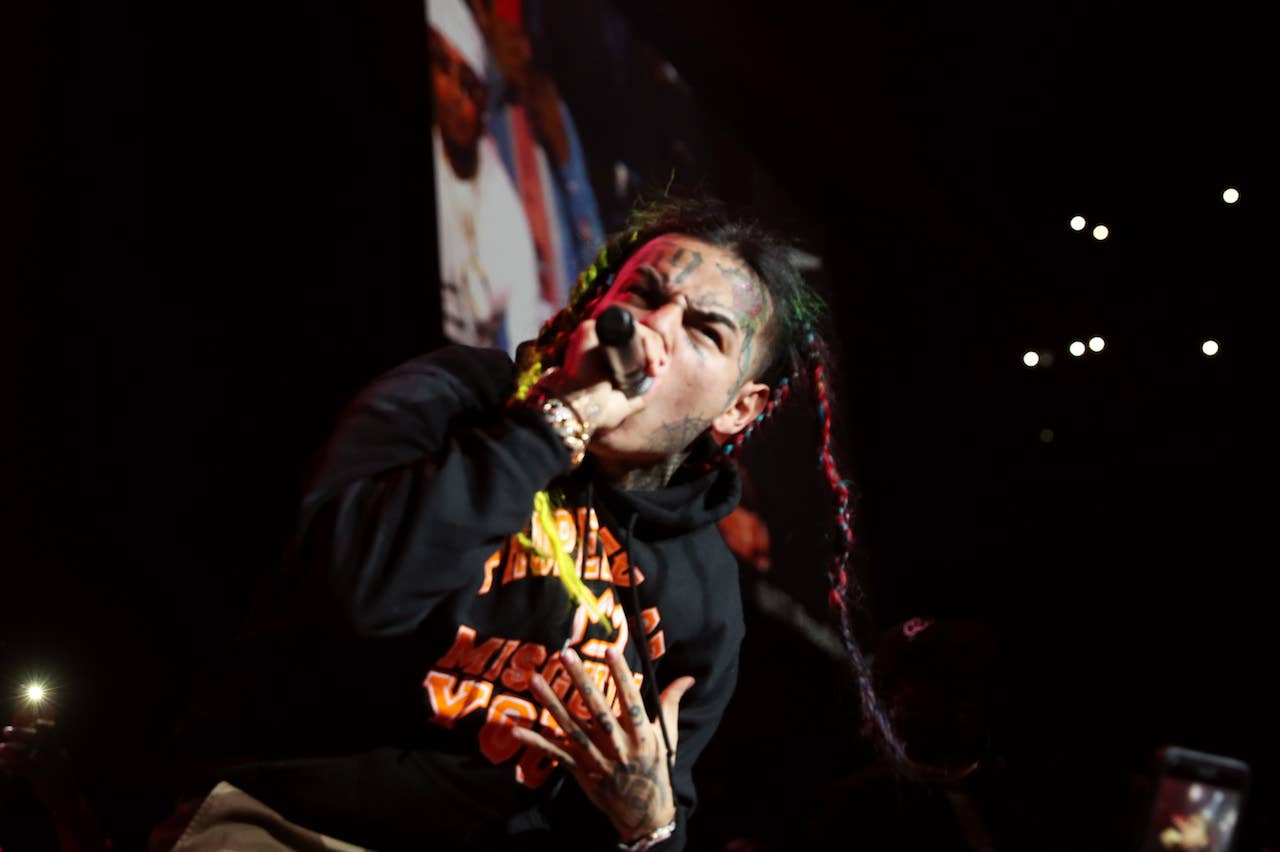 Getty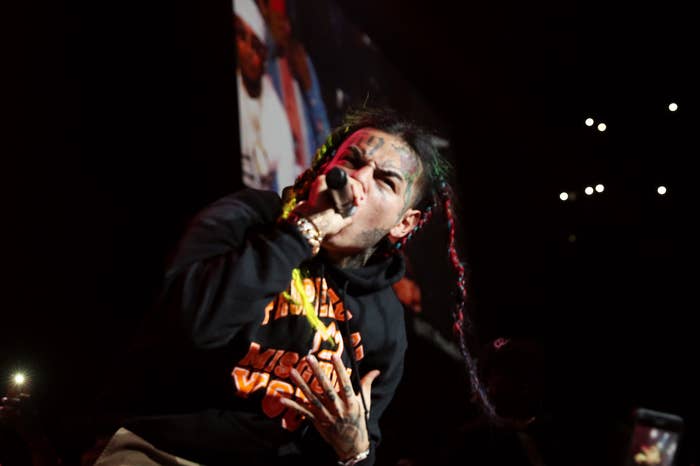 Tekashi 6ix9ine's lawyer was right. 
The controversial rapper's legal rep, Lance Lazzaro, predicted back in December that 6ix9ine would be finished serving his 24-month prison sentence by the end of July, 2020. Turns out he had it almost to the day.
According to the Bureau of Prisons Inmate Locator, Daniel Hernandez will be released on Aug. 2, 2020. Lazzaro confirmed to Complex via text message that the date was correct. In addition, a spokesperson from the Bureau of Prisons' Public Affairs department told Complex in an email that "[W]e can confirm, Inmate Hernandez has a projected release date of August 2, 2020."
Dawn Florio, another member of 6ix9ine's legal team, told Complex the thinking behind the date.
"The reason why he's getting released early is because he's the perfect model prisoner," she said.
6ix9ine was sentenced back in December 2019. He was originally facing 47 years to life for a number of crimes relating to his time as a member of the Nine Trey Gangsta Bloods. But he became a cooperating witness, testified against two gang members who went to trial, and, in a dramatic sentencing hearing that featured the reappearance of his long-lost biological father, was given only 24 months to reward him for his help. He had already served 13 months while awaiting sentencing and, as with many federal prisoners, only has to serve 85 percent of his remaining time.
Two defendants in the case, Kintea "Kooda B" McKenzie and 6ix9ine's kidnapper Anthony "Harv" Ellison, have yet to be sentenced. Both are scheduled to appear before Judge Paul Engelmayer on April 1. McKenzie was a party in the June 2018 shooting at Chief Keef, which 6ix9ine and his then-manager Kifano "Shotti" Jordan arranged and offered McKenzie $20,000 to carry out. 
For more information about Tekashi 6ix9ine, check out the Complex/Spotify podcast 'Infamous: The Tekashi 6ix9ine Story,' narrated by Angie Martinez. You can hear it exclusively on Spotify.