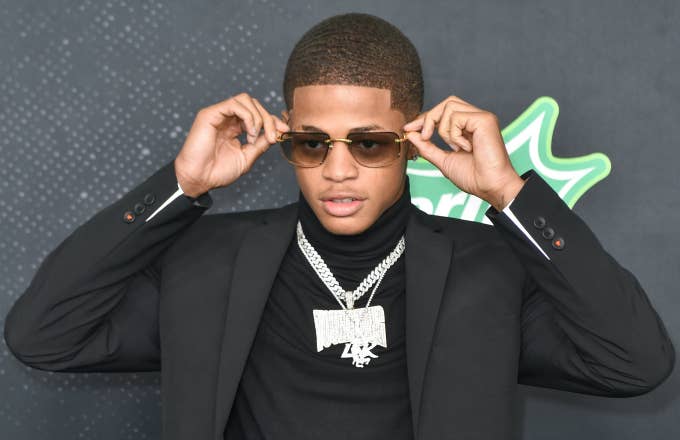 It's been just four years since Bryson Tiller released his debut album, Trapsoul. That's too long ago, according to YK Osiris.
When rattling off R&B singers to Rolling Stone, YK admits that Tiller is in his generation but he's not "right now." "Nobody listen to Bryson Tiller," the singer said bluntly. 
He didn't stop there. YK went on to challenge Jacquees for the claim to the R&B throne.
"Jacquees ain't really on my level. I don't feel like he's on my level. Vocally, yes. But music-wise, nah," YK said. "For me to be young, to sing sexual...Nah, I don't think he coming like that."
All this talk could be YK building up hype surrounding his recently released debut album, The Golden Child. With the project, YK is hoping to take a more mature approach to his music in an effort to further the current R&B resurgence. He pointed at "Change" for a specific example.
"I went through a lot. I put it all in that song. Whatever I did, whatever I went through, I just put it in that song," YK said. "I just felt so much pain. I was crying when I made that song."