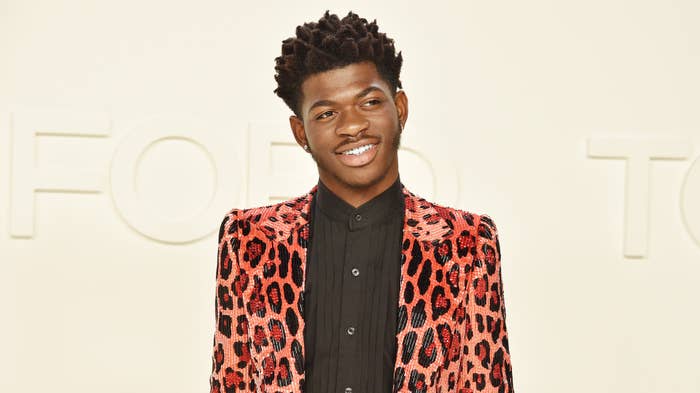 Lil Nas X just showed a pair of newlyweds that he knows how to party. 
The rapper took it upon himself to spice up one couple's nuptials at Disney World. In a video posted to his Twitter on Saturday, Lil Nas surprised guests by escorting the bride into her reception. As they walked in, Lil Nas X's "Old Town Road" was playing through the speakers. He matched the bride by wearing a white sweatsuit and cowboy hat.
"just crashed a wedding at disney world," Lil Nas X captioned the video.
Although the 20-year-old isn't tying the knot, he does have a lot to celebrate. Not only did he win two Grammys, but he also premiered his "Rodeo (Remix)" featuring Nas at the Grammys. Since then, the single's official video has generated over 1 million views on YouTube. Additionally, Lil Nas X was named the Outstanding New Artist at this year's NAACP Image Awards.