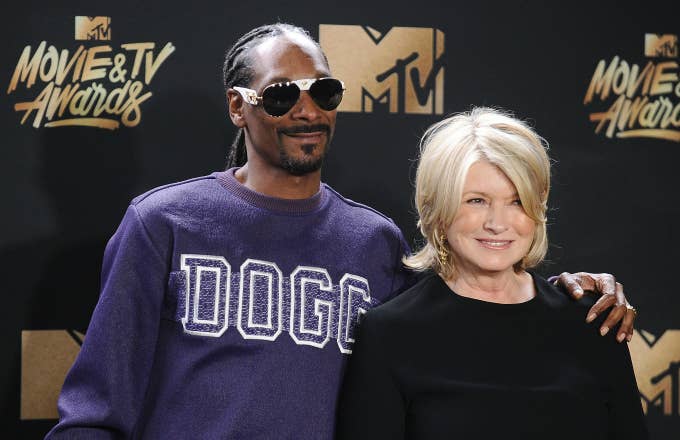 Snoop Dogg has been one of the biggest critics of 6ix9ine cooperating with the federal authorities. Snoop continued his attacks against the embattled rapper by claiming that Martha Stewart has more backbone than he does.
Snoop posted a picture to his Instagram on Monday, that reminded people that Stewart didn't just do a bid, but she also didn't take anyone else down with her. "As we watch Tekashi 69 (or whatever his name is) snitch on EVERYBODY, I invite you all to remember Martha Stewart snitched on NOT ONE soul during her trial. Baby girl kept it 10 toes down and ate that prison sentence by herself, like the true baddie she is," the caption read. "That's my. M. F. Home girl," Snoop added as a caption. "solid as a rocc."
In 2004, Stewart got herself in some legal trouble, and ended up spending five months in a correctional facility for felony charges of conspiracy, obstruction of an agency proceeding, and making false statements to a federal investigator. With such charges, there was probably enough room for Stewart tale someone down with her. But the fact that she held her head and did her bid makes her deserving of more respect than 6ix9ine, at least according to Snoop. 
6ix9ine meanwhile, could be headed to the witness protection program, after he cooperated with the feds in his ongoing trial.