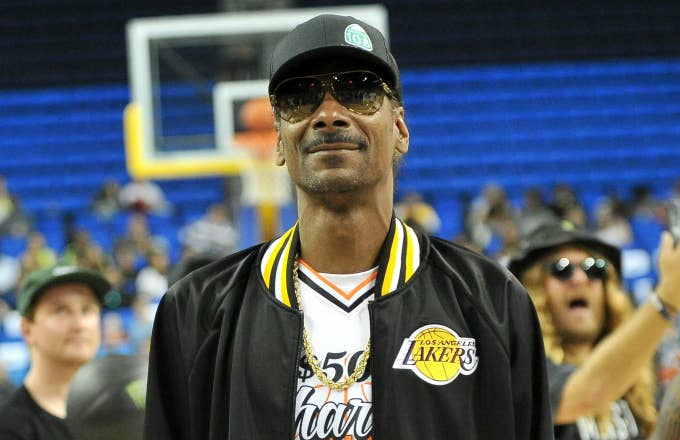 The landscape of hip-hop has changed over the years, but the OG Snoop Dogg is making sure one thing stays the same. 
This week, it was announced that 6ix9ine has hired high profile defense attorney Alex Spiro to help him fight his case. When this news hit social media, it didn't take long for Uncle Snoop to share his thoughts. 
"Let that [rat] rot," Snoop commented. "G code."
Since it was revealed that 6ix9ine was cooperating with authorities in hopes for a lesser sentence, most hip-hop artists have turned their backs on the rapper. 
Authorities have been able to stack solid cases against his co-defendants. This has led to a lot of his former-associates taking plea deals instead of fighting in court. Yet, on Tuesday, it was reported that 6ix9ine's co-defendant Anthony "Harv" Ellison will take his case to trial. Harv is one of the last two remaining co-defendants in the racketeering case waged against 6ix9ine and the Nine Trey Gangsta Bloods. Harv is also the man that allegedly kidnapped and attacked the rapper last year. Harv's decision to go to trial is a blow to 6ix9ine's defense team as they went on record hoping this all his defendants would take a deal.