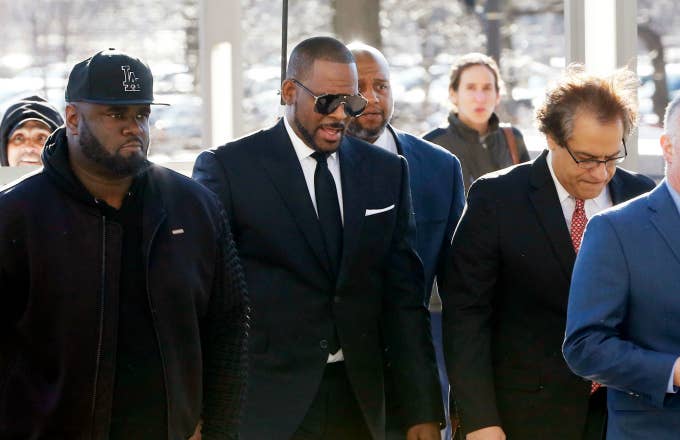 The authorities are closing in on R. Kelly's circle as prosecutors are looking to pinpoint their involvement in the singer's alleged sex trafficking ring. 
TMZ reports that the Northern Illinois U.S. Attorney's Office has made contacting those close to Kelly an "urgent" matter. Prosecutors allegedly believe Kelly's associates aided in his harboring and courtship of underaged women. As a result, they could be subjected to federal charges that are similar to the counts render against their boss. The office has not formally commented on the investigation.
The latest Northern Illinois probe might result in more charges against R. Kelly if the search proves fruitful.
R. Kelly is facing up to 70 years behind bars for 10 counts of aggravated sexual abuse stemming from an investigation conducted by the Cook County State Attorney's Office. Kelly could also be looking at more charges after the Eastern District of New York unearthed another sex tape. The Homeland Security office is also rumored to be leading their own look into Kelly's possible sex trafficking ring in an inquisition that would generate charges separate from the ones filed by Northern Illinois prosecutors.