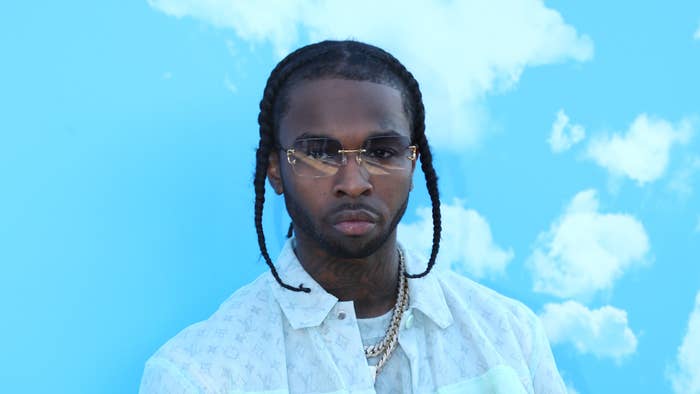 Pop Smoke's murder investigation has run into several obstacles. But the biggest issue law enforcement is facing is a lack of creditable witnesses, according to TMZ.
Since no one was outside at the time of Pop Smoke's death, the police have no neutral witnesses to rely on. As a result, they are forced to tap people from both Los Angeles and New York who are connected with the rapper for any information. Though a lot of people are refusing to talk to the authorities, sources tell TMZ that the witnesses that do come forward are providing them with unreliable information. Witnesses are reportedly giving the police stories that are either changing or simply not true. 
Authorities are also fielding through false leads. Shortly following Smoke's death, people jumped on the internet with theories. As proven by other cases, sometimes the internet can be valuable when tracking down criminals. Yet, in this case, police wasted time looking into faux evidence. For example, authorities looked into a video that was said to have been taken from the home's security cameras. In reality, it was footage captured from an unrelated crime. 
Adding to the confusion is the struggle to pinpoint a motive. Initially, TMZ reported that the crime was a "targeted hit." Yet, the LAPD refuted these claims by explaining that there is a host of conflicting evidence that hinders them from being certain what happened to Pop Smoke.