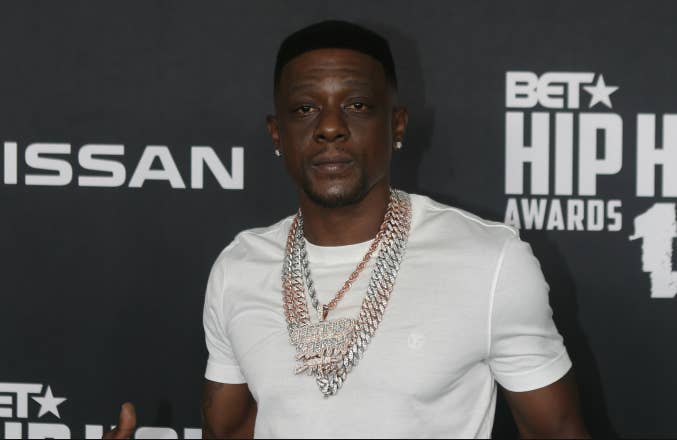 "Hey, service announcement from Boosie. I never seen George [Zimmerman] in my life, but on TV," Boosie began. "This is a lie. Leave me alone. I never seen George Zimmerman in my life. George don't know me. Talking 'bout I did something to him in Walmart. That is a lie."
George Zimmerman has been a public pariah since it was revealed he was behind the death of Trayvon Martin. Some people have even suggested that vigilante actions should be taken against him since he was acquitted of the crime in 2013. That thought process seemed to lead to reports surfacing this week stating that Boosie was arrested for attacking Zimmerman in a Walmart. 
"Lil Boosie apparently got into a very violent fight with George Zimmerman, Lil Boosie was in prison during the entire [Trayvon] Martin case but was informed about the trial by his manager who believed George Zimmerman 'Got Away with murdering a young innocent child' as he put it," one false report read. "This morning after seeing each other at Wal-Mart in Miami. Lil Boosie allegedly knocked Zimmerman 'out cold' and was rushed to a hospital after he began suffering a seizure."
The only thing Boosie wants to be associated with regarding Walmart is his new product that's set to hit shelves. "Since we talking 'bout Walmart, my noodles drop in Walmart on Friday," he said.