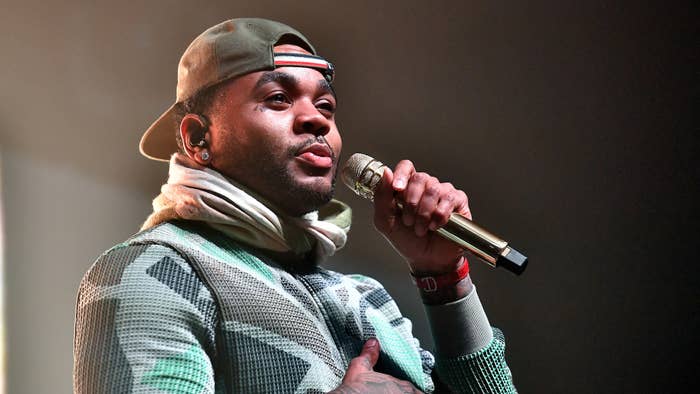 Kevin Gates was involved in a serious car crash on Monday. 
Law enforcement sources tell TMZ a woman driving a Toyota Prius ran a red light and smashed into Gates' Lamborghini SUV. The impact was severe enough to force Gates' truck to spin out of control before stopping nearly 100 feet from the initial impact. 
A bystander caught the aftermath of the crash on video. In the footage, Gates can be seen talking to the other driver in the intersection before the police arrive.
Authorities responded to the scene, where they facilitated insurance exchanges and assessed the damage. Fortunately, neither Gates nor the women driving the Prius were injured during the accident. 
The crash comes on the heels of Gates' surprise mixtape Only the Generals Part II, which was released in February. He recorded the project while spending time in Puerto Rico, which served as inspiration. 
"They call Puerto Rico 'La Isla del Encanto," Gates said in a statement. "Which means 'The Island of Enchantment.' The energy here is beautiful. My inspiration in going there was the people in my family. They talk about it with a spirit. There's magic to it. The music I made in Puerto Rico is like no other. The island makes you move with energy, and I could feel my grandmother's spirit around me. It's just where the fuck I came from."