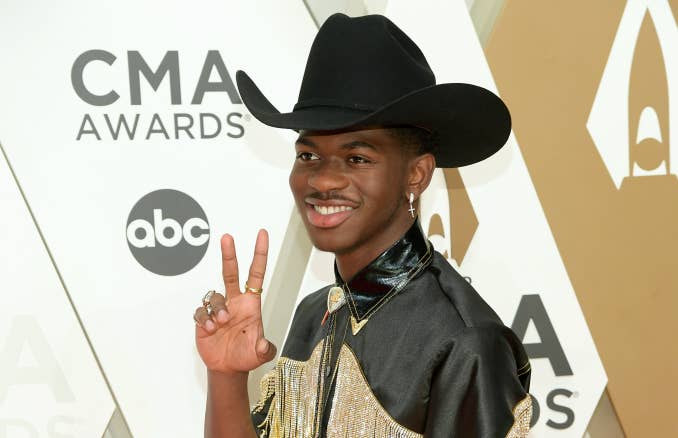 With the rise of streaming, it has become hard to determine what makes a project an album. This gray area rears its head during the award season when countless releases are jockeying for recognition.
On Wednesday, the Recording Academy announced the 2020 Grammy nominees. Album of the Year has historically been one of the Grammys' most coveted trophies. Since 1959 it has recognized some of the most acclaimed studio albums in music history. But this year, an extended play has been nominated for the award as Lil Nas X's 7 graces the category.
The fact the Grammys decided to ignore 7's clear designation as an EP—one with eight tracks running a total of 18 minutes and 44 seconds—and place it in the biggest category for albums has led to collective confusion. 
To clear the air, it's helpful to know how the Grammys define an album. According to the Academy, an album as "having no less than five (5) different tracks, and having a total playing time of no less than 15 minutes."
Although two of the songs on 7 are different versions of "Old Town Road," it's a just-under-19-minute project with more than five original tracks. The other criteria for eligibility centers around Lil Nas X's participation. The Grammys only gives awards to "Artist(s) and to Featured Artist(s), Songwriter(s) of new material, Producer(s), Recording Engineer(s), Mixer(s) and Mastering Engineer(s) credited with at least 33% playing time of the album, if other than Artist."
Not only is Lil Nas X the performing act, but he's also credited as a writer on every song.
Along with meeting the stipulations to be considered an album, 7 was by far one of the most successful projects of the year. The second rendition of "Old Town Road" featuring Billy Ray Cyrus broke records by spending 17 weeks at No. 1 on the Billboard charts. The single was also certified diamond by RIAA after selling more than 10 million copies.
Lil Nas X followed this up by proving he wasn't a one-hit-wonder. 7's second single, "Panini" cracked the top five on the Billboard 200 and went double platinum. When all of this is taken into consideration, it would have been hard for the Recording Academy to ignore X's meteoric success.