Hannibal Buress Pretends to Be MF DOOM Onstage at Adult Swim Festival
Hannibal Buress played with the hearts of fans.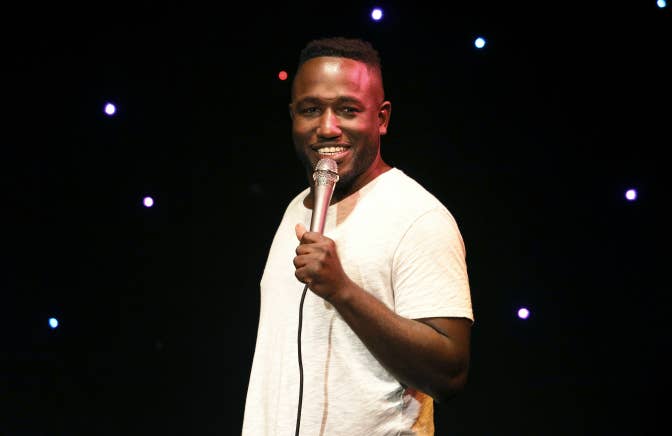 Getty
Image via Getty/Mike Jordan/SXSW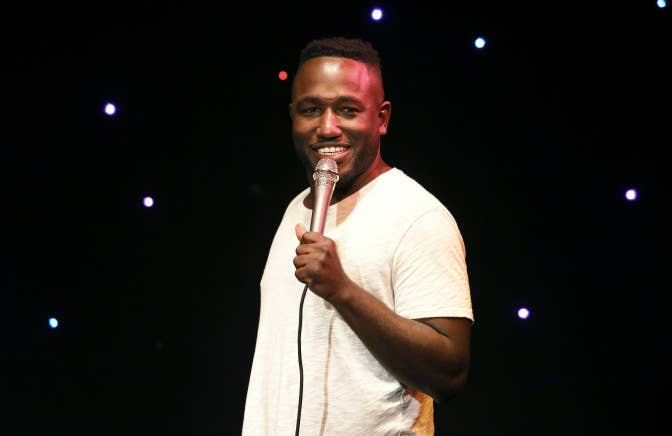 Comedian Hannibal Buress played with the hearts of fans at the Adult Swim Festival.
During Flying Lotus' set as Captain Murphy, the artist announced he was bringing out close collaborator MF DOOM. The possible DOOM sighting had fans beside themselves with excitement. But when Flying Lotus removed the metal facemask, it was just Buress with a microphone. 
It's likely Buress' appearance is a callback to one of MF DOOM's rumored tricks. Over the years, the rapper has been accused of sending body doubles onstage at his performances.
DOOM addressed this during an interview with Rolling Stone in 2009. "Everything that we do is villain style," DOOM said. "Everybody has the right to get it or not get it. Once I throw it out, it's there for interpretation. It might've seemed like it didn't go well, but how do we know that wasn't just pre-orchestrated so that we're talking about it now?"
He went on: "I tell you one thing: People are asking more now for live shows and I'm charging more, so it must've worked somewhere…when you come to a DOOM show, come expecting to hear music, don't come expecting to see." 
Hannibal found himself in a similar situation regarding an imposter on the Spider-Man: Homecoming poster in 2017: