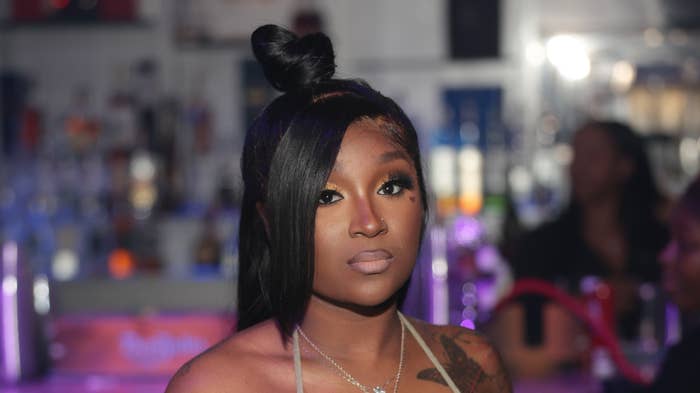 Erica Banksburst on the scene with her viral hit "Buss It." But prior to inking a deal with Warner Records and 1501 Certified Entertainment, Banks was almost aligned with DaBaby. 
During a recent interview with Clinton Sparks, Banks explained that she was received deals from some of the biggest labels in the world including Atlantic and Capitol Records. Yet, DaBaby came in before these big-name companies and offered her a spot on his Billion Dollar Baby roster. DaBaby's eagerness might have also been his Achilles heel since she decided to pass on the deal because it was so early. 
"I personally did not sign with DaBaby because I was very excited, it was my second offer, I was like, 'Hell yeah.' I was about to get all the planning done," she detailed. "But then I called my mom, like, 'This is what I'm about to do, I'm about to go sign with DaBaby.' She's like, 'Oh no, we need to slow down. This is only the second offer. We're not gonna just jump on whatever.'"
Banks went on to state that she's glad she made the decision to wait things out because signing a deal that early could've been detrimental to her career trajectory. After exploring her other options, she landed with Carl Crawford and 1501. Still, she has love for DaBaby for being one of the first people to recognize her talent. 
"We love DaBaby. Appreciate him," she continued. "At the same time, he's an artist just like me. So I just had to think about that too."