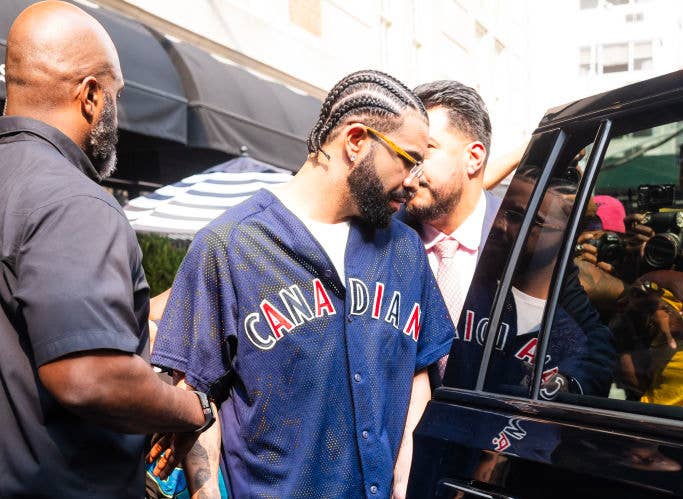 Drake has been shouting out "dialed in" super fans throughout his It's All A Blur tour, and this time, he's taken to Instagram to share a clip of a Toronto bus driver singing "Jungle."
The TikTok user, Verified Jon, posted the clip of him singing the If You're Reading This It's Too Late classic yesterday, and despite only having just over 600 followers, the video has already his over 42,000 views, with more sure to come.
"I don't do the 52 often. But when I do, I like to sing this to start the day and think that im passing through the place that Drake is talking about," he said.
Commenters were quick to tell Jon he got reposted by Drizzy himself.
"Get this guy to the Toronto show next month," another commenter said, to which Jon replied: "I mean..."
Drake plays two shows in his hometown next month on the It's All A Blur tour: Oct 6-7.
Earlier this year, Drake showed loved to public transport in his hometown by wearing a TTC jacket for a Shoppers Drug Mart run right before the tour.