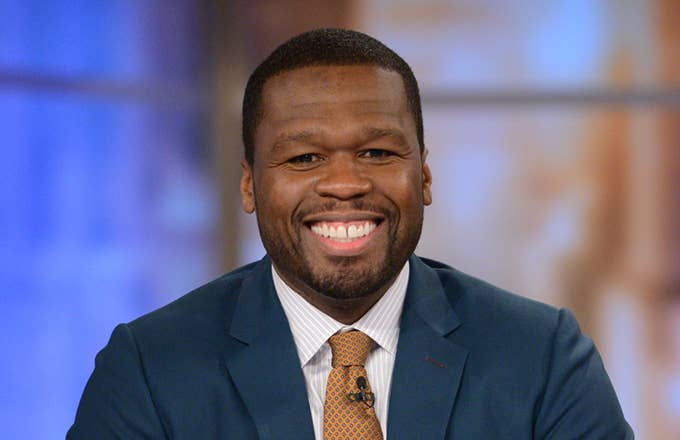 Since it was announced in early 2017 that 50 Cent was no longer bankrupt, the rapper-turned-mogul's financial situation keeps taking wild new turns in positive directions. Last July, he sold a $60 million share in Effen Vodka, and now it's been revealed that he made millions by getting into the suddenly trendy cryptocurrency game early.
According to a report from TMZ, 50 became the first rapper to accept bitcoin as payment for his Animal Ambition album upon its 2014 release. The project reportedly earned him 700 bitcoins in total. At the time, each bitcoin was worth $662, so 50 pocketed approximately $463,000 in sales.
Sources tell TMZ that 50 left all 700 bitcoins sitting in his account for years, during which time the cryptocurrency coin rose from relative obscurity to become a money-printing machine. With bitcoin's current value sitting right around $11,000, 50's 700 coins are now worth over $7 million.
Make all the 50 Cent "coin" jokes you want, because he'll be laughing too—all the way to the bank. 50 has proven his business acumen time and time again. It's how he got rich and didn't die trying. And like any good businessman, 50's bitcoin odyssey was blessed with a little luck. In an Instagram post from Tuesday afternoon, he revealed the true nature of his judicious investment: "I'm a keep it real I forgot I did that shit. Lol." 
However 50 did it, the whole thing worked out in is favor. And, as some people are pointing out, he managed to turn one of his lowest selling albums into a huge financial success.
Though we still don't have an official release date for his next album—the long-gestating Street King Immortal—​it would be wise to start saving your cryptocurrency accordingly.