On a seasonably warm October afternoon in Dumbo, Brooklyn, Kirk Knight is headed to Bridge Park to snap some photos for a Puma shoot. With a freshly squeezed orange juice in one hand, the 22-year-old rising star is all smiles as he walks down the street in his Cell Endura kicks and black Puma windbreaker with matching pants. A kid notices Kirk with a camera crew and asks, "Are you guys YouTubers?" Laughing, the BK native replies that he is not, before telling the youngster to "stay safe."
As he approaches the park, Kirk takes notice of the basketball hoops, which triggers a memory about Pro Era's leading MC. "Joey [Badass] shot 'Fromdatomb$' at that basketball court," he beams. The song's now iconic music video featured Joey sitting atop the rim and rapping through a fence with Chuck Strangers. It's almost kismet that this was chosen as one of the locations for Kirk's photo shoot today.
Back in 2012, "Fromdatomb$" appeared on Joey's critically-acclaimed 1999 mixtape, which earned him recognition as New York's next prodigious MC, with a strikingly old soul. Kirk's formal introduction to the rap world also came on that tape, as he appeared on the J. Dilla-produced "Where It'$ At," sharing hook duties with Joey and spitting a slick verse about a girl he's feeling. Since then, Kirk has found his footing as a producer (lending his beats to Joey's "Devastated" and ASAP Ferg's "Plain Jane"), and is thriving as a solo rapper.
"Grammys, Emmys, or whatever award is out there for music... I want all of them."
Kirk's debut album Late Knight Special came in 2015, followed by a collaborative EP with Nyck Caution called Nyck @ Knight in 2017. Now, the musical polymath is focused on his second album It Is What It Is (IIWII). The first single "Run It Back (Freestyle)" is a dizzying effort of boastful bars rapped over his own charged-up production that's getting plenty of love from day-one fans. The music video, which features cameos from his DJ, Rello, and Flatbush Zombies, is how you're supposed to act when you're young, rich, and reppin' New York.
"This is what New York looks like," Kirk says.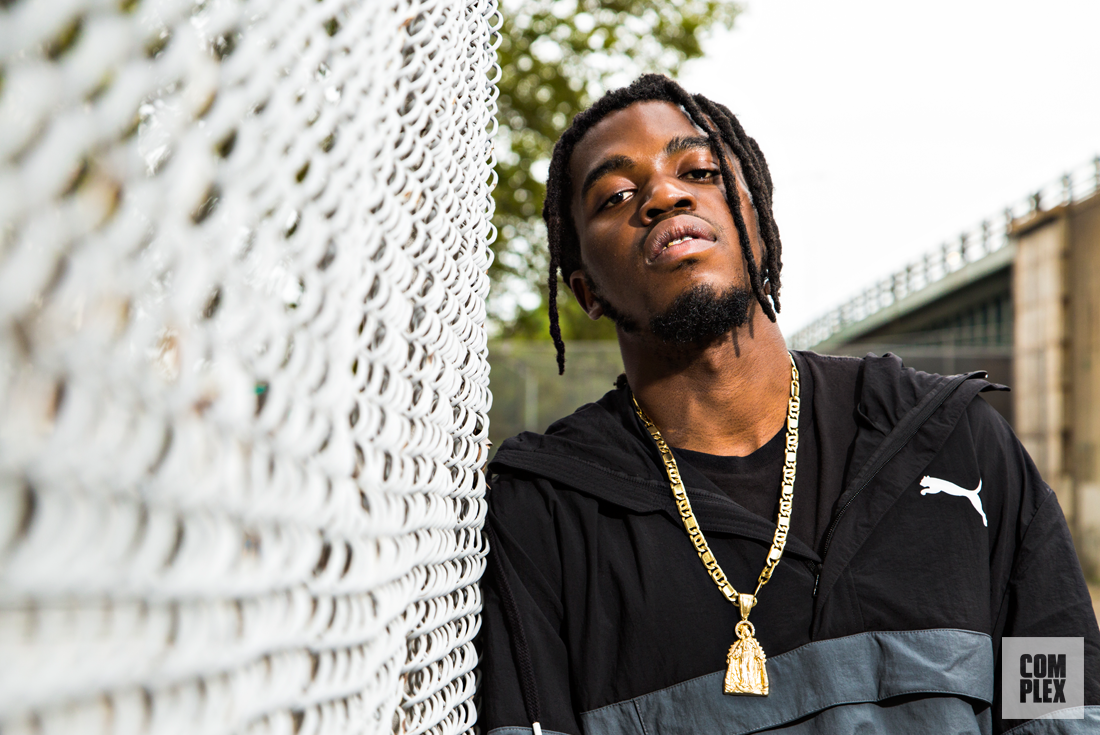 A few hours earlier at Firelight Studio, Kirk is sitting on a small wooden stool after finishing up an acapella freestyle that had him flexing notable bars like, "Joey gift the Rollie just for hustlin'" and "$3,000 for the kicks, you know I scuffed 'em."
While the Cell Enduras he's rocking might not carry a hefty price tag, Kirk is still concerned with keeping them pristine. "Yo, these Pumas kinda hot, man. I ain't gonna lie," he exclaims, looking down at his feet. "I might have to take these babies on tour with me."
Kirk is referencing the Flatbush Zombies' See You in Hell European tour, which kicked off in Oslo, Norway the day after the shoot.
His appreciation for the Puma Cell Endura, which originally debuted in 1998 and is making its return just in time for its 20th anniversary, makes perfect sense. The Pro Era ecosystem revolves around championing all things '90s, so he appreciates the nodes of nostalgia woven into the seams of the Cell Endura, coupled with its futuristic feel.
"At this point, I think our generation went through so many styles that everybody just wants to be comfortable," Kirk says of the Cell technology. "I think that's what fashion is starting to come to now. I remember it was baggy, then tight, then reconstructed, then this and that. Now I feel like everybody's just like, 'Alright, cool, I just want to be comfortable. I want to be able to wear my outfit in every setting.'"
"Sometimes I love [today's hip-hop] for the mass amounts of experimenting…, but sometimes I hate IT... some artists don't really take it as serious as artists that put in their 10,000 hours."
Kirk hopes to use his knowledge of sneakers to design his own pair one day. It's a fitting idea considering that he's already dabbled in the fashion world, orchestrating Dot Kreep's first ever grey brim cap back in September. On his Instagram, you can watch him personally deliver one to friend and frequent collaborator ASAP Ferg.
Fashion and hip-hop are more intertwined than ever, and Kirk is living proof of that. The two disciplines constitute his brand, but he didn't always have a strong passion for either. It took observing his highly motivated friends in action to light a fire under Kirk; to become invested in exploring his own talents.
"When I seen somebody else go super-hard on this thing called music, I was like, 'Maybe music is really that important,'" he says. "And then when I started understanding spirituality better, energy better, and crispness better, I started understanding how much of a frequency you can touch and handle with care when you know how to make the right music."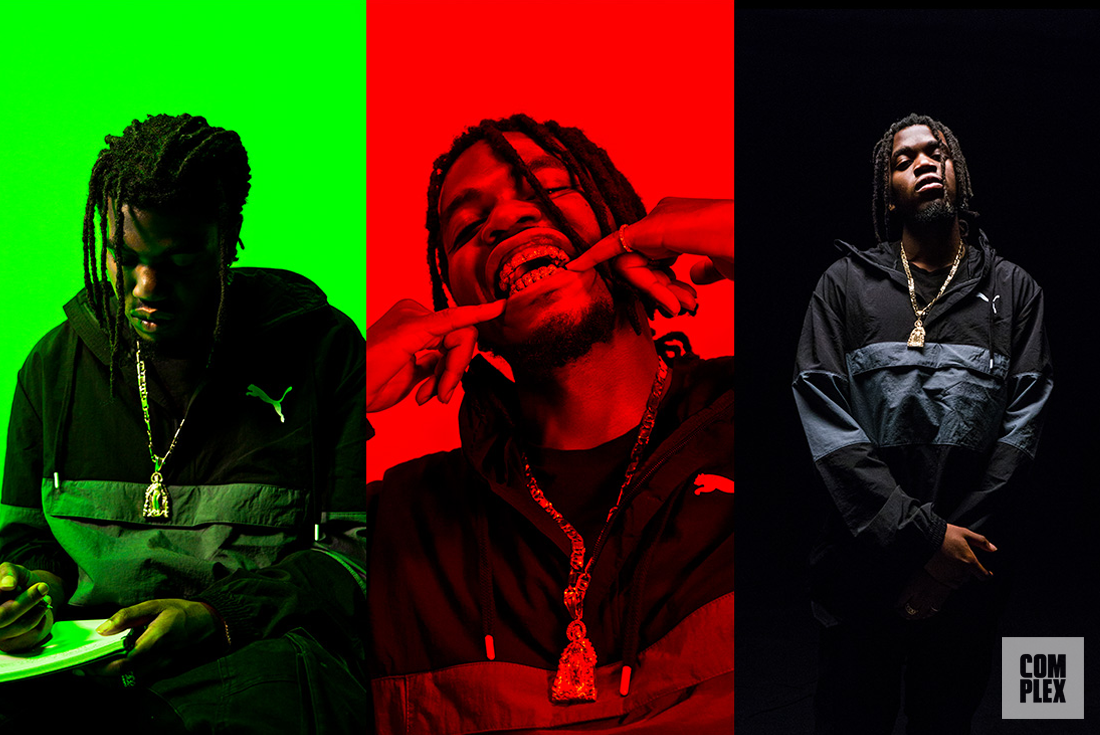 When Pro Era was first building its fan base around 2011-2012, their aesthetic was largely influenced by nostalgic hip-hop, as many of the members were lyrical prodigies who could go off on any beat. Kirk's contribution to that sound stemmed from finding inspiration from accomplished producers MF Doom, Madlib (and his alter ego anime character, Lord Quas' side project Quasimoto), and J. Dilla.
"My first experience with hip-hop was 'Ms. Fat Booty' by Mos Def," he reveals. "That was because you got the chops in the beat, you got the storytelling, you got the smooth lyrics."
When he was in high school, Kirk witnessed "true hip-hop" in every sense when Joey, who he met and befriended way back in middle school, invited him to his house after school to meet Capital STEEZ. Kirk was in awe as he witnessed them reciting their lyrics to "Survival Tactics" acapella. "[It was] aggression, double entendres, bars, and 'I'm competing to be better than you,'" he remembers. "But it [was] still friendly competition."
In 2018, members of the rap collective have managed to escape Joey Badass' shadow and offer their own modern, musical interpretation of hip-hop's past. For Kirk, who sees human connection as his current source of inspiration, you can hear the work he's put into defining his sound. Both Late Knight Special and his self-produced instrumental album Black Noise are, in many ways, distinct time capsules hearkening back to rap's golden era. More than that, the projects represent Kirk's exploration and establishment of a fresher sound that's dark (at times, eerily so), psychedelic, and punching, all while maintaining that '90s flavor.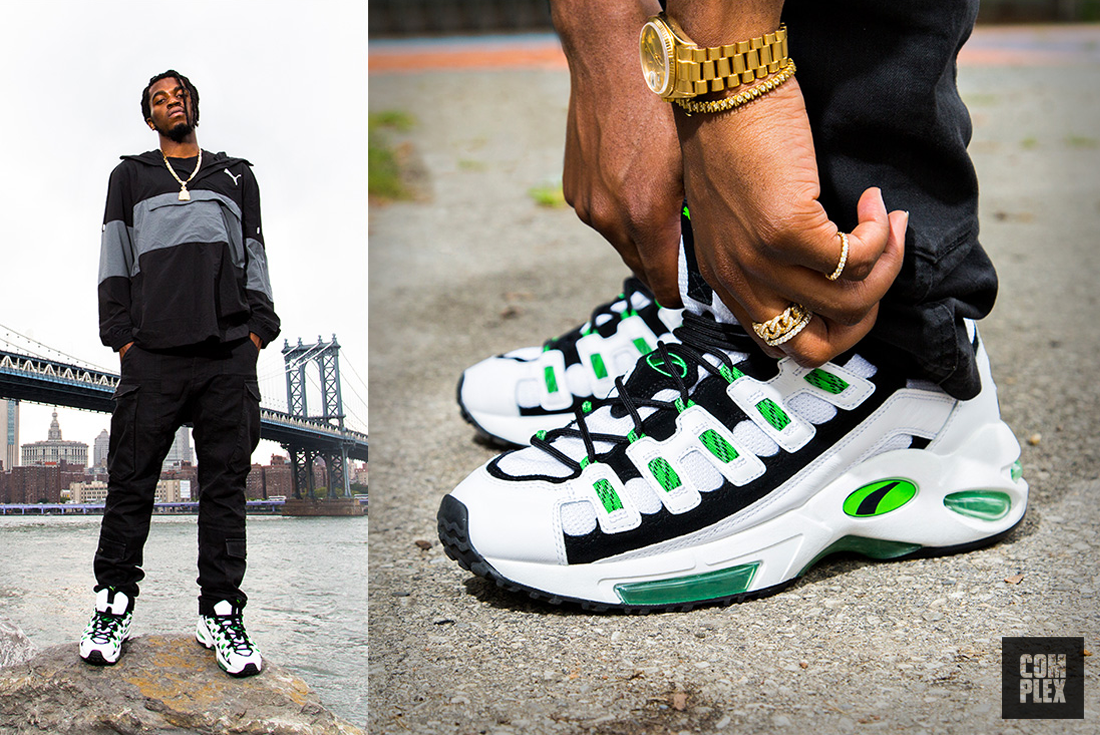 The rapper-producer refrains from offering too much detail about his sophomore effort It Is What It Is. However, he does note that it's a "self-explanatory" album, and wants the idea behind the title to speak for itself. The clues are minimal for Kirk's state of mind; he ultimately just wants to be recognized for his artistry.
"[Just] getting Grammys, Emmys, or whatever award is out there for music," he begins. "I want all of them. Let me just get all of them in my crib. That's one of my biggest goals."
In today's oversaturated hip-hop market, it's difficult to cut through and be heard. With mumble rap taking center stage, that may involve wholeheartedly embracing the subgenre, which Kirk has "a love-hate relationship" with.
"Sometimes I love [today's hip-hop] for the mass amounts of experimenting, the mass amounts of really showing my personality through my music," he divulges. "Being free and freestyling and this, that, and the third... But sometimes I hate it because I feel like some artists don't really take it as serious as artists that put in their 10,000 hours."
There's no denying Kirk has put in his time, dating back to when he produced beats on his FL Studio as a teen. At this stage of his career, the work ethic remains. It's his confidence in himself and his music that continues to blossom.
"I'm next. I already know I'm next. Nobody can't tell me I'm not next."
"I'm next. I already know I'm next. Nobody can't tell me I'm not next, because I already put my 10,000 hours in, for real. And my $10,000 on my chain right here," he says, lifting up his Virgin Mary necklace.
"I'm in a niche, and I'm in a groove right now, and I'm at a very understanding point in my life of where I know what I need to do, and I know how to get where I wanna be," he continues. "I know what I have to do to get there. It's just all about perseverance."
Kirk Knight's moment is upon us.
The Puma Cell Endura is available online and at participating Puma retail locations now.