Premiere: Harrison and TOBi Venture "Outta This World" on New Single
Toronto's musical polymath and producer, Harrison, taps fellow local artist TOBi premiere collaborative track "Outta This World," premiering on Complex Canada.
Toronto's musical polymath and producer Harrison has tapped one of the city's hottest rappers, TOBi, for a butter-smooth, celestial new track, "Outta This World."
The single marks the second collaborative track between the two since "Beige," off of TOBi's 2020 mixtape ELEMENTS Vol. 1. Released via Last Gang Records/MNRK Music Group, "Outta This World" also serves as a glimpse into Harrison's forthcoming album, which will be released later this year. Harrison brings his signature aesthetic of catchy instrumentals and innovative beats to the floaty new track.
"As soon as I finished this joint, I immediately thought of TOBi," Harrison says of his new joint single. "I knew he would deliver and he did. He floated on it. Always happy to be collaborating with him."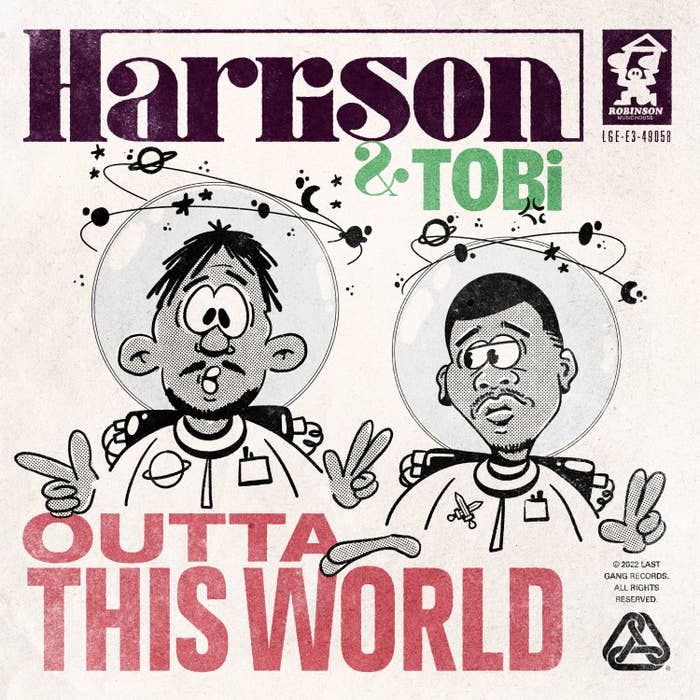 Adds TOBi, "Since Harrison and I did 'Beige' a couple years ago, we'd been trying to get another joint in. A lot has happened in those few years, good and bad, so I wanted to capture that in the song on our second go around. Growth, friendship, moving through the music world, increasing my love for art, culture and of course pretty girls. The beat Harrison sent felt like I was right at home with the jazzy melody and the smooth drums. This time I'm making sure that I celebrate every moment." 
The animated video for "Outta This World," created by Jack Harrison, shows Harrison and TOBi on a journey that's quite literally out of this world. The artwork featured in the video was illustrated by Elijah Anderson and designed by Jeremy White. Check it out above.