 The first time I heard "Weston Road Flows," I remembered calling Drake an asshole. How things have changed, I thought to myself. I was in the Complex office for the release of VIEWS, his fourth studio album, and had goosebumps, felt a sense of pride, and damn near shed tears. 
It's been argued, over the last few days, whether or not the album is a classic (it's not). It's been questioned if 40's down-tempo, soothing production overshadows the actual rapping (maybe). It's been said that Future bodies Drake on "Grammys" (he does). But, to Toronto, it's bigger than that.
In October 2011, I met Drake at his Complex cover shoot in Toronto. I had interned for Complex earlier that summer, and Matthew Henson, our fashion editor, hired me to assist him on set. Drake arrived at the posh Thompson Hotel with his October's Very Own team, including Niko, Oliver El-Khatib, Chubs, and Courtne Smith. He was a lot taller than I'd expected, and he was cool; he walked into the trailer we'd rented and shook hands with everyone. Things were going pretty well. 
But later, on the roof of the hotel, he stopped the shoot and called for Oliver. "Drake doesn't want to keep shooting," someone finally explained to me. He wasn't happy; he wanted Hyghly Alleyne and Lamar Taylor—the duo who directed the "Headlines" video—to photograph him instead. Drake canceled the shoot, and left with his crew in a convoy of black Range Rovers. We packed up and regrouped at a Starbucks five minutes away.  
I called one of my best friends on the streetcar on my way home. "He canceled the photo shoot and left," I told her. "What an asshole." Long story short, I became less of a Drake fan. (He later addressed the incident in the Complex cover story). 
Then OVO Fest happened. On Aug. 5, 2013, hours before Drake's show, my friend Jay and I decided to scour Kijiji (Canada's version of Craigslist) for tickets. I had never been to Drake's annual celebration of his birthplace, but I wanted to see what the hype was all about. Plus, Jay had gotten a tip from an OVO member that Kanye West, TLC, and Diddy would be the surprise guests. 
That show made me a fan again. The Weeknd came out. Then Big Sean, French Montana, Wale, TLC (TLC!), J. Cole, Miguel, Diddy, MA$E, A$AP Rocky, Kanye, and Lil' Wayne each performed their own hits or collaborations with Drake. The 16,000 fans packed at the Molson Ampitheatre (me and Jay included) screamed and rapped along. 
What struck me most about that show wasn't that we witnessed history. It was that we witnessed history in Toronto.  It was the fact that, as Drake had said earlier that night, "tonight is a celebration of our city." After the show, I looked over to Jay and said: "I love Drake." In that moment, I got what Drake did for this city. I understood what he meant to this city. 
Drake has always put on for Toronto.  After years of referring to Toronto as "the city" or "my city" in his songs, in July 2014, he christened it the "6." It became a nickname used frequently by Drake, prominent figures in the city (including city councillor Norm Kelly), and fans who were suddenly interested in his hometown because of him. But VIEWS is much more than a reference or a shout out. Drake wrote a love letter to Toronto (the title, until a last minute switch, was Views From the 6)—the little brother of New York, the city Americans paid virtually no attention to pre-Drake. He single-handedly changed that.
Toronto bleeds throughout VIEWS. Drake, as he's accustomed to, sprinkles Toronto references into his lyrics: Kennedy Road ("Keep the Family Close"), Weston Road ("Weston Road Flows"), Jane Street and Weston Road ("Still Here"), Jaydees Connection ("Views), Ceesay's M&M Military Sporting Goods ("Views"), Glenn Lewis ("Weston Road Flows"), Caribana ("Views"), Fluid nightclub ("Weston Road Flows"), and TTC Metro ("Weston Road Flows"). He also wrote songs about his experiences living in his hometown and staying in the city: "Weston Road Flows," "9," and "Still Here." Whether as references or song titles, when those words are uttered (or read), it's hard not to be proud of where I come from. It makes those of us from the city feel like we're extensions of his music. When he raps "Kennedy Road taught me not to trust people like you" on "Keep the Family Close," it takes me back to growing up in Scarborough, a few blocks away from Kennedy Road. Or hopping on the train along the Bloor-Yonge line when he raps, "You was ridin' TTC metro/I had the place boomin' " on "Weston Road Flows." 
References aside, VIEWS (which samples "Money Can't Buy Me Happiness" by Toronto rapper Jelleestone and shouts out Toronto singer Glenn Lewis) also sounds like music being made in the 6 right now. One of the biggest criticisms of the album is that there's too much R&B Drake, but Views offers the type of music you'd listen to on a late-night drive home—that's arguably the definition of the "Toronto sound," as practiced by PARTYNEXTDOOR and River Tiber. Producers and artists from the city have told me in the past that because of the commute from the outskirts of Toronto—Mississauga, Brampton, Scarborough, and so on—they like to make music to drive to. Drake himself reiterated this during an interview with Canada's Q Radio: "I make my music strictly for the purpose of driving at nighttime. That's what I make my music for."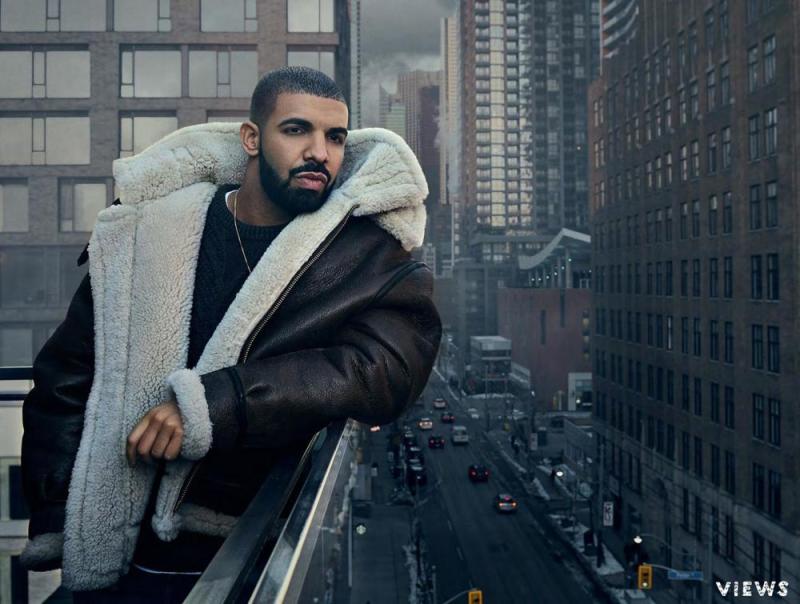 But the most explicit ode to Toronto is perhaps the visuals. In one of the photos included in the VIEWS digital booklet, Drake stands in front of Langdon Hall alongside his dog, Diamond, and a frosted Rolls Royce. In another, he's perched on a balcony at the Templar Hotel, on the corner of Spadina Avenue and Adelaide Street W, with the city in the background. But the most impactful hometown shout-out is the album cover. Five days before the release of VIEWS, Drake shared the artwork on Twitter—an extreme close up of the CN Tower, a Toronto landmark, with Drake Photoshopped to appear like he was sitting on top of it. "To the city I love and the people in it...Thank you for everything #VIEWS," he tweeted. To some, it was just a photo of a building, or a meme waiting to happen. But to those of us who are from Toronto, it felt like recognition, a proud proclamation of our city from one of the biggest rappers in the world. 
Nine years ago, I knew Drake mostly as Jimmy from Degrassi, who was dating one of the girls at my high school. She hung a black and white photo of the two of them in her locker. Drake would apparently pick her up after school.
I had heard some of his music by that point. "City Is Mine," off his 2006 mixtape Room For Improvement, got ample radio play on FLOW 93.5. The video for "Replacement Girl" featuring Trey Songz from 2007's Comeback Season was constantly on the Canadian channel, MuchMusic (now just Much). But it wasn't until 2009, when my best friend played So Far Gone for me, that I became a fan of his music. "Best I Ever Had," "Uptown," and "Successful" were my shit. 
But even then, I didn't know Drake would be the rap powerhouse he is today. Toronto was never supposed to be here. We were hard on our own talent; the rest of the world rarely paid attention to us. Now, everyone's watching
When Drake announced an upcoming fourth studio album, Views From the 6, hype built up for the release. Could this be his best? Is he going to rap as hard as he did on "Back to Back"—the Meek Mill diss track that earned him a Grammy nomination? 
VIEWS, based on the numbers, would be considered a "success" (it sold 630,000 copies on its first day and was streamed 250 million times in the first week). But it's also generated his worst critical buzz. Pitchfork dubbed it a 6.8/10. Rollingstone gave it 3.5 stars. Judnick Maynard wrote in her Complex review of VIEWS: "The trailer for his fourth major-label album, VIEWS, suggested that it would speak to that journey—the jumps from Degrassi to Do Right and Kill Everything to nearly No.1 on the Billboard Hot 100. However, the album falls short of the triumphant closure we thought Drake would give us. The man who spent the past couple of years flexing on us seems to have allowed himself a small nightcap of that very bitter pity potion with VIEWS."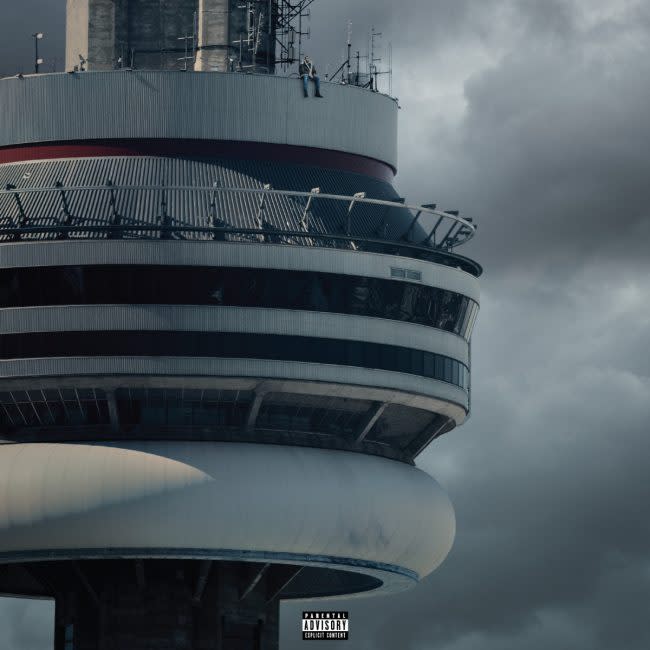 A perfect Drake album would've been the equivalent of Vince Carter's win at the 2000 Slam Dunk contest. So, it's bittersweet that we didn't get the Drake project we all wanted (or expected). But classic or trash, VIEWS is his most Toronto—an album he made in the city, for the city. How could I—who was raised in Toronto—not get behind that?
On VIEWS Day, Jay and I texted each other as we listened to the album, track by track. "Weston Road Flows" is a definite favorite. Jay likes "Redemption," too, and now he's in his feelings. Should he kick our friend who fell asleep? (Yes). Future destroyed that verse. 
Later, I ask him what he thinks VIEWS means to Toronto. "Means the world to us," he says, "Lmao man it's such a great time to be from Toronto." I couldn't agree more.