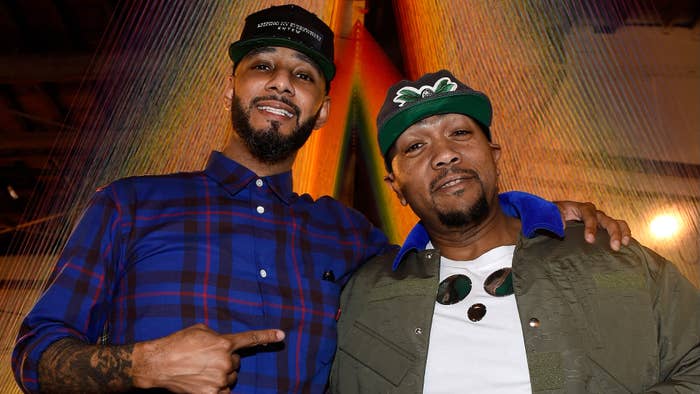 Verzuz is gearing up for more battles between artists—and, for the very first time, a label matchup.
The music series took to Instagram this week to share some details about its forthcoming competitions, with Mary Mary versus BeBe & CeCe Winans slated for Easter on April 17. The next bout will take place on May 8, celebrating Mother's Day, though Verzuz blurred out the names, making it anyone's guess as to who's performing.
Verzuz did the same for its May 14 "Fight Night Music" boxing special, later announcing that Cypress Hill and Onyx would be sharing the stage. At this point, the Memorial Day Weekend special, the series premiere of its V-Series Live Show, its Juneteenth special, and its July and August battles are unknown, with the label matchup set to take place in July.
Verzuz is still taking off. The series was acquired by Triller last year, and now Swizz Beatz and Timbaland have partnered with Lena Waithe to tell Verzuz's story in a documentary.
"When we first started this mission the entire world had hit rock bottom," Swizz said in a statement earlier this month. "People were going through so much and Tim and I felt we should do something to help folks escape. 
"I'm grateful to Swizz and Tim for trusting us with something so historic," Waithe added. "Verzuz is more than just two artists going song-for-song. It's a testament to the power of Black people. It's the joyful celebration of legacy that we all needed. With this documentary, we're excited to take audiences behind the scenes of this global phenomenon, while also paying tribute to the artists that shaped us."