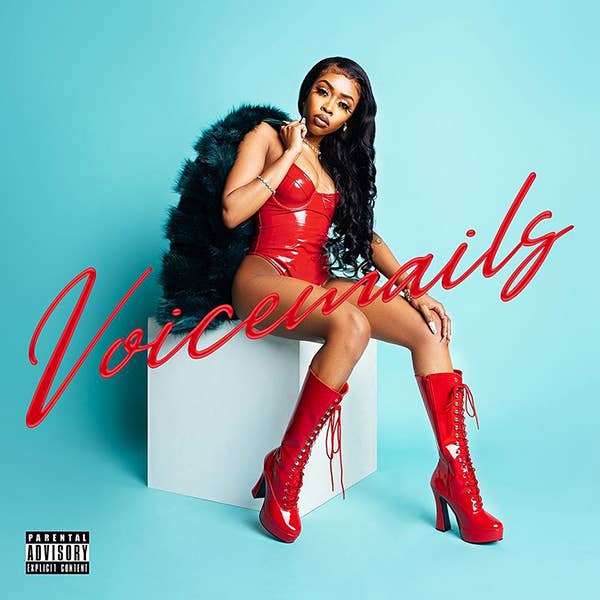 Tink released her new mixtape Voicemails on Sunday.
Voicemails is her first full-length project since going independent in 2018. The lead track, "Bad Side" was released on March 30, alongside a new visual. The 12-track project includes one feature from Dej Loaf on "Ride It."
Last March, Tink released her Pain & Pleasure EP and subsequently dropped a couple of loosies. She had cut ties with Timbaland a month prior and was finally able to release music independently.
In her three years under Timbaland's music label, Mosley Music Group, Tink never released an album. In an interview with The Fader last February, the Chicago native revealed that Timbaland is the one who held her projects back. Instead of doing nothing, she took matters into her own hands by buying studio time, hiring producers, and putting together follow-ups to her earlier mixtapes with 2015's Winter's Diary 3 and 2016's Winter's Diary 4. 
"I just felt like nobody was paying attention to what I had going on outside of me and Tim," she said. "For me, that was the red flag. I stepped into the deal just hoping that I would be accepted for whatever I created. It wasn't that type of situation."
Listen to Tink's new mixtape Voicemails below.